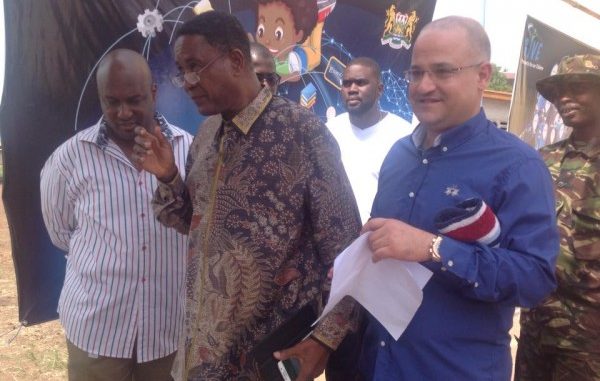 By Abdul R. Bedor Kamara
Sierra WiFi on Saturday 12th December, 2015 launched the Government Intranet Virtual Education (GIVE), supported by the Ministries of Information and Communications and Education, Science and Technology to enhance quality education.
The ceremony took place at the Collegiate Secondary School Hall, Wilkinson Road in Freetown.
Information and Communications Minister, Alhaji Alpha Kanu, who chaired the ceremony, commended Sierra WiFi for the laudable venture which he described a watershed in Sierra Leone revealing that the landing of the submarine fibre optic cable in the country has a wide range of benefits for the people, especially facilitating development with the support and collaboration of Sierra WiFi and the national fibre optic backbone to connect schools nationwide and disclosed plans to provide computer laboratories for over 100 schools with free of cost WiFi.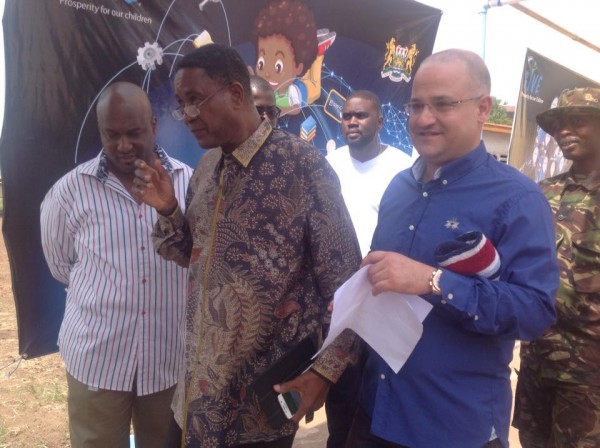 (L-R) Ismail Bull, Sierra WiFi MD, Information & Communications Minister, Alhaji Alpha Kanu & Sierra WiFi CEO, Anthony Mehlem
Sierra WiFi Managing Director, Ismail Bull enlightened that the company is establishing computer labs in 100 schools to enhance quality education and that the computers would be installed with educational materials from primary to senior secondary school levels.
He also revealed that the syllabus and text books would be available online, that the software was produced by young Sierra Leonean innovators like Kelvin Doe and staff of Sierra WiFi among others.
Chief Education Officer, Ministry of Education, Alhaji Dr. Mohamed Kamara, acclaimed Sierra WiFi for the support articulating that the Ministry has done a lot to improve education in the country and admonished teachers to be computer literate to enable them effectively supervise the pupils noting, "with Sierra WiFi connectivity, the Ministry now has enough learning and teaching materials online."
The Chief Executive Officer, Sierra WiFi, Anthony Mehlem, rendered the vote of thanks while the presentation of the various books on GIVE, climaxed the ceremony.