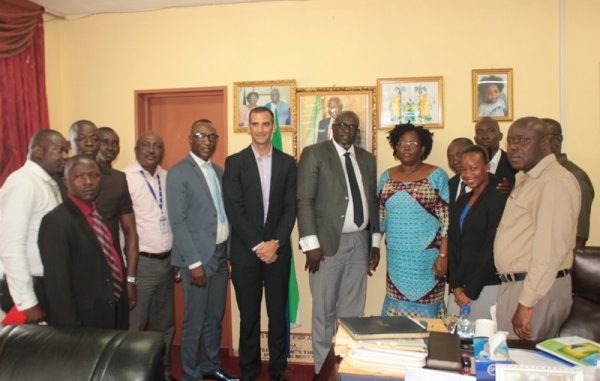 By Bockarie Kukuku Musa
On Tuesday 11th October 2016, a team from the International Organization for Migration office in Freetown visited the ministry of political and Public Affairs to discuss the position of the CD4D project.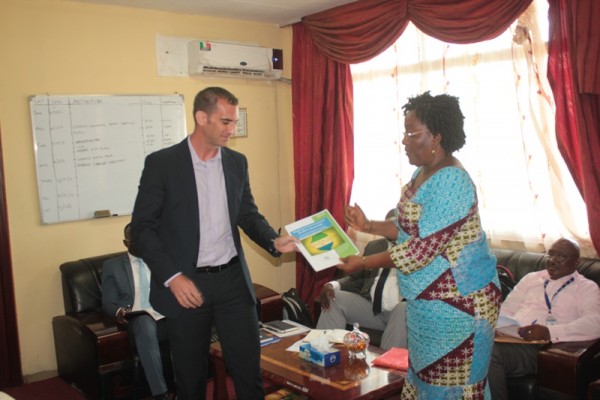 The Head of Office, International Organization for Migration, Mr. Sanusi Savage who also doubled as the head of the delegation expressed concerns about the progress made during the appointment of Hon. Nanette Thomas and her Deputy to serve as political heads in the Ministry of Political and Public Affairs. He gave an overview of the implementation strategies of the CD4D and the targeted beneficiaries are, the Ministry of Education Science and technology, the Ministry of Agriculture Forestry and Food Security and the Ministry of Health and Sanitation.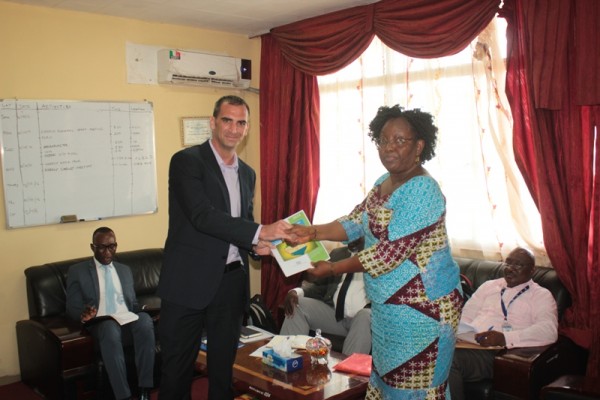 The Emergency Coordinator/Program Manager at International Organization for Migration (IOM), Jonathan L. Baker expressed his satisfaction on the process of phases 1, 2 and 3 of the TRQN project which will be transformed into CD4D. Furthermore, he extensively stated that the Ministries of Agriculture, Health and Sanitation and Education Science and Technology were chosen to be the benefiting Ministries' of the CD4D and during the implementation, the recruitment process will be based on merit and will seek about 50 trained and qualified professional Sierra Leonean in the Netherlands who will be responsible for the implementation of the project. Copies of reports was presented to the Minister and the Project Officer, Mr. Mangay Sesay informed the meeting on the concern raised and about the lessons learnt and challenges faced during phase 1, 2, and 3 respectively.
The Minister of Political and Public Affairs, Hon. Nannette Thomas, in brief thanked the team from IOM for their contribution towards national development especially in the areas of migration and admonished them to team to be commitment in the discharged of their various roles and responsibilities especially during the project implementation period.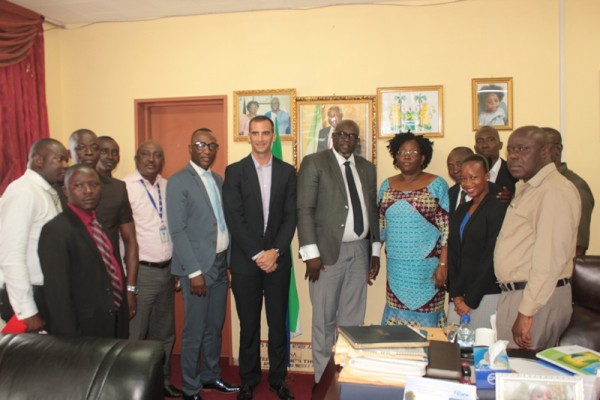 In conclusion, the Deputy Minister, Hon. Akhmed Femi Mansaray thanked the visiting delegation from the IOM office in Freetown for selecting Sierra Leone to be a benefactor to such a wonderful project that will benefit thousands of Sierra Leonean across the country.