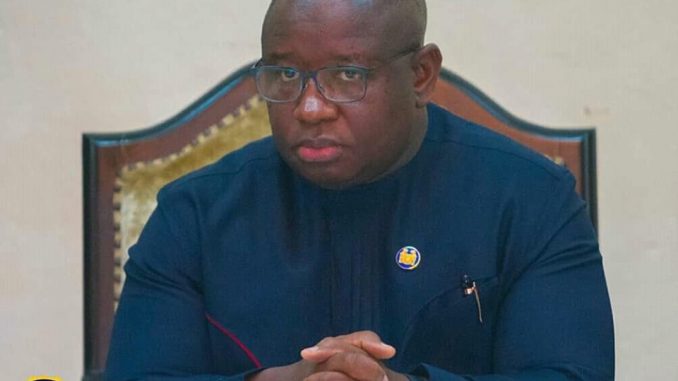 I send my sincere congratulations to president Bio and Fatima was their wedding and wish them a very happy and peaceful enjoyment of their union.
However, having listened to Umaru Fofana, the B B C focus on Africa reporter in Sierra Leone on president Bio's second wedding after an Islamic wedding in London, I am deeply concerned about certain critical issues raised by the BBC reporter in connection with the marriage.,
I wish to express those concerns in the following terms.
President Bio should now confirm whether his marriage to his former wife, the American base Frances, was done in the Catholic church as claimed in the B B C report. Second, his second marriage to the same woman, Fatima ,which is taking place today Friday in Sierra Leone is wholly financed by them or partly or fully financed by the treasury.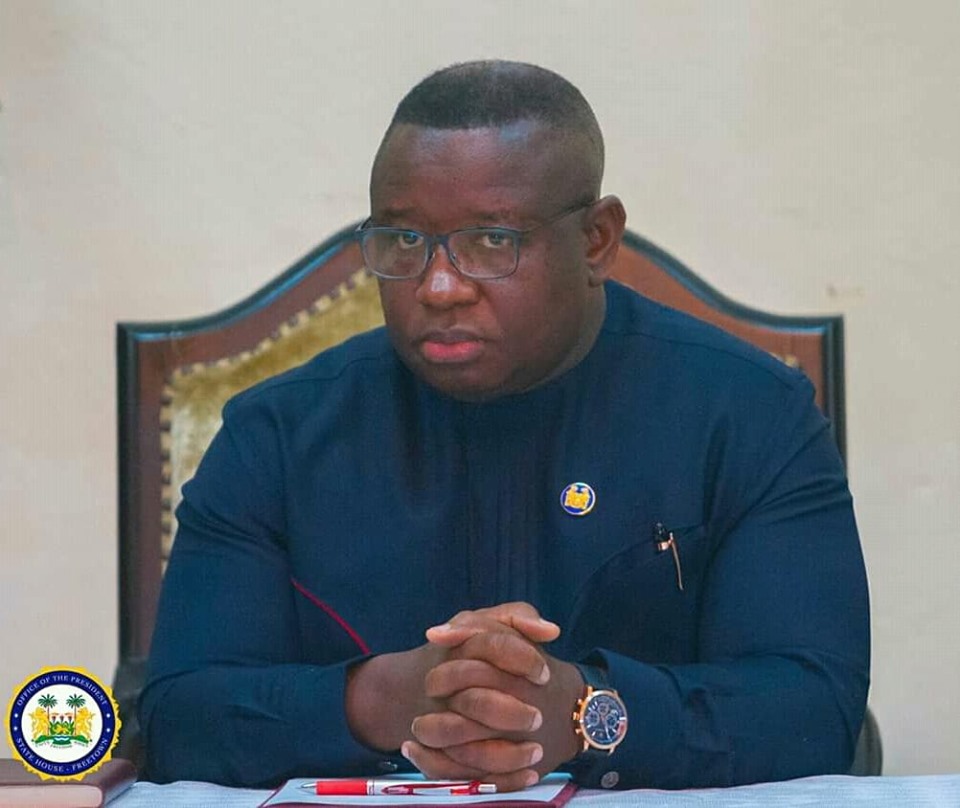 It is very important that the people of Sierra Leone learn to scrutinise and trust the character and background of who they put in charge of the highest office in government.
Everything about this president is questionable and frankly mendacious.
Bio's claim to being the father of democracy in Sierra Leone is a lie. His claim to have brought peace in Sierra Leone is a lie. His claim in an AYV interview ,when asked about the sale of Sierra Leone passports to foreigners that he supervised it but he was not involved is ludicrous. His claim that , again in an AYV interview before the 2018 election that he had traveled in almost every other country except USA where he was having problem of securing a visa is a lie.
Several verifiable allegations of theft and corruption were publicly made against him by the late president Kabba, his immediate predecessor Another corruption over the unaccounted for 18 million dollars was made against him during his three months as head of the NPRC military junta, by his former Secretary to the treasury, Samurai Kamara in the presidential debate.
We now hear from the BBC focus on Africa Sierra Leone reporter Umaru Fofana that Bio's first wife had said that they married in the Catholic church. However, the Catholic church in Sierra Leone said it has been unable to ascertain that.
This is worrying. Why should Frances, his frist wife lie about where her wedding took place?
One of the differences between men and women is emotional intelligence.
Women can remember every details about their personal lives and encounters than men do. As I type , I will have to ask my wife to remind me of the exact date of our marriage or DOB of our three boys.
The credibility of the Catholic church is on the line if investigation shows that indeed Bio and Frances had wed in the Catholic church.
The other issue raised by Fofana in the B B C focus on Africa clip is how the wedding is being funded. Whether it is funded or partly funded from the consolidated funds, it is not known.
Whether it is funded by the couple's privately ,it is not known.
Nor do we know how much is being spent on the wedding.
More importantly, the ACC rules requires, according to Umaru Fofana, that money received over 100 dollars should be declared to them. Will this be done and how will the ACC check the account to verify any money spent on this wedding.
At this point, I will call Oscar Wild famous quote in paraphrase : a people that elect thieves, traitors and corrupt people in to office are not victims but accomplices.
People of Sierra Leone look what you have done to your beautiful country?
You will be forgiven if you accept that you have allowed yourself to be fooled and deceived and decide to be more more sensible and thorough in electing who govern Sierra Leone, by 2023.