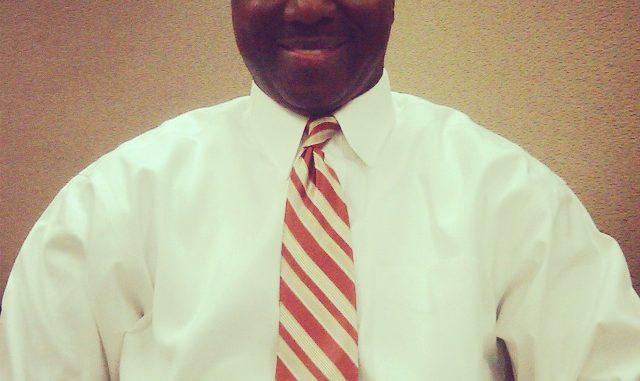 It is hard for a nation to thrive on all fronts, that is, socially, politically and economically, if the inhabitants of that nation are not united. As a concerned citizen of Sierra Leone, indulging all Sierra Leoneans to come together and work as a unified team in the development of our beloved country. As citizens it is our responsibility to contribute to the development of our country socially, politically and economically as other citizens of other countries are doing instead of decrying the few that are trying to make things meet with limited resources. The only way to achieving this big task is through unity despite what affiliation you belonged.
The in-fighting among political parties, tribes, communities, localities, genders, and the unknown is not good for our country which is striving hard to recoup from the draconian war that deflated our country to zero degree. The only thing that could salvage our country from these calamities is unity. As Sierra Leoneans, we should appreciate the little efforts that our brothers and sisters have done in our absence or our presence in our country for the sake of peace.  Throwing all our laundries  to the social media does not augur well but rather destroying our country's good image nationally and internationally. The best nations in the world equally have their respective issues though not at the magnitude of ours but keep their issues within and not for the world to know about them as we are doing. We know our issues internally but should be resolved in a better way than what some of us are currently doing. Remember that how we as Sierra Leonean citizens portray our country so would others categorize us or look at us. We should be our brothers keeper and not our brothers deposer.
Unity is a really important thing among people in a nation because it promotes peace and love in a nation.The other importances are,unity is strength where united people can put efforts in elimination of vices like corruption and tribalism and also to fight diseases by abdopting more hygienic standards of living,unity enhance political stability in a nation,unity minimises and eventually eliminates inter-tribal suspisions where it gives people a sense of security for they are able to know each other better and understand each others ways,unity promotes co-operation and open opportunity to excellence among the people,unity promotes collective responsibility in times of need like in funding for the current epidermic disease and lastly unity reduces incidence of fear,suspisions and power struggles which reduce incidents like civil war which may affect social economic activities like trade and many more others.
Tribal and other forms of polarization are the biggest hindrance to national unity and it should be the responsibility of all Sierra Leoneans to reject tribal polarization in whatever form that is detrimental to national unity. The process of establishing a united Sierra Leonean nation is fraught with challenges and what has been achieved so far must be nurtured. In this regard policy makers, planners and implementers have to be committed to the principle that their thoughts and deeds would always be guided and governed by the objectives and standards of  the nation's Constitution. All plans for growth and development and all corrective measures for social imbalances will be meaningful only if they are geared towards the attainment of national unity.
Sierra Leoneans must continue to aim at nurturing and strengthening the spirit of love and loyalty for the country and pride in being Sierra Leoneans.  The spirit of patriotism must always be cultivated and nurtured and we must continue to strengthen tribal harmony and religious tolerance at every level.  All activities must be geared towards uniting the people which is the best recipe for nation building and the achievement of Vision 2015. The immediate task of all political leaders and all strata of society is to prevent any further drift towards trial polarization.
National unity is the responsibility and obligation of every individual. Political will is the most important element in ensuring that the country is united in making Vision 2015 a reality. National unity and integration is the responsibility of all. The peace we now enjoy can only be sustained if every Sierra Leonean strives to ensure harmony. Sierra Leoneans must respect each other irrespective of social status, cultural background, religion and tribal.  Sierra Leonean especially our youth and teenagers need to be prepared to play their role in building a society that is steeped in noble values, knowledge  and with a sense of self-worth. In order to preserve peace and harmony, it is imperative that we create a society that is rooted in unity and understanding.
The vision of 2015 Sierra Leone can be achieved through education. This meaningful vision must be embraced by all especially the youth. Tribal diversity might be one of the unique features of Sierra Leone but without strong understanding and citizenship responsibility, the desire to create a  Vision 2015 may never be realized. Diversity, when managed makes Sierra Leone a truly unique and special nation.
In conclusion, let me emphasize here that every peace-loving Sierra Leonean must be fully committed to promoting a culture of peace, harmony and unity. Even if economics, science and information technology are the driving force of this era and in the future, we must not lose sight of tribal harmony and unity. In the final analysis economic development would not be meaningful without understanding, harmony and unity among the people. To me building unity in a multi-tribal society is our Nation's biggest challenge – the challenge that is key to our very survival.
It is therefore, the responsibility of every Sierra Leone to meet this challenge. Apart from the Government and the people, the corporate sector in Sierra Leone has also a key role to play in responding to this challenge. We have been hearing over the years about the social responsibility required of the corporate sector in bringing hope, care and assistance to the poor, the less fortunate and the underprivileged in a variety of charitable deeds ranging from medical attention to social and welfare and environmental friendly projects. However very little is said or heard about the corporate sector's social responsibility towards the promotion of unity. While I wish to pay tribute to the respective corporate companies for having delivered that social responsibility towards many charities, I would also like to see that they spare a thought to fulfilling a greater social responsibility towards the nation. No social responsibility is greater than ensuring that the Nation succeeds in uniting the diverse communities that make up our society.
Unity is absolutely essential to reach any kind of achievement. It is needed in families. To have a happy family, you must have unity there. It is needed in business. Employees must learn to get along. It is needed in government in order for the government to get anything done. Our government can be brought to a standstill whenever the different parties cannot get along. On a soccer team, players have to be unified in order to win and just putting guys in the same jersey does not automatically make them a team as you very well know. Subsequently,  in the church, there must be unity for God to be able to work and for the church to become all that God wants it to be.
Unity is a key theme in the Bible. The Bible talks more about unity than it does heaven and hell. It is up to EVERY person to help safeguard the Nation's unity – Sierra Leone.
Mathew S. Kamara
Rtd. Major