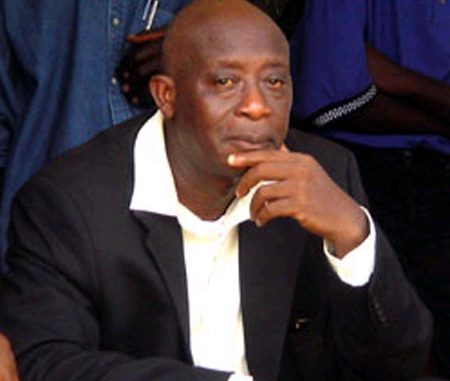 Erstwhile Attorney General and Minister of Justice, Joseph Fitzerald Kamara (JFK) yesterday 16th April, 2018 surrendered the Office Attorney General and Minister of Justice to his successor Charles Francis Margai (CFM) in an official swearing-in ceremony held at State House in Freetown.
The ceremony which serves as a symbolic gesture of support and togetherness in the promotion of justice for the betterment in Sierra Leone was witnessed by senior state personalities including His Excellency President Dr. Julius Maada Bio and the Honourable Chief Justice Abdulai Charm among others.
Welcoming him to the new office, President Bio expressed hope and confidence in the new AG that he will deliver as expected.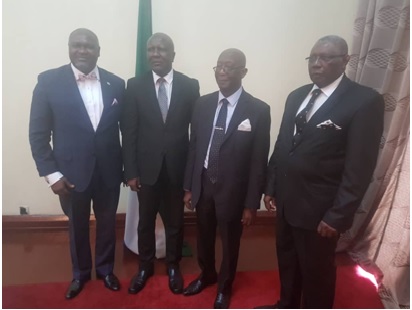 Joseph  Fitzerald Kamara, Charles Francis Margai and Hon. Chief Justice Abdulai Charm pose for the camera
The new attorney general and minister of justice thanked President Bio for entrusting one of the country's top offices in his leadership. He assured him that he will work in accordance with the laws of the land in executing what is expected from him.
CFM used the forum to further assure Sierra Leoneans who according to him are scared of his appointment as Attorney General and Minister of Justice that he will not use his office to intimidate anyone but that he will work together with his government in the equal dispensation of justice by law.
AYV