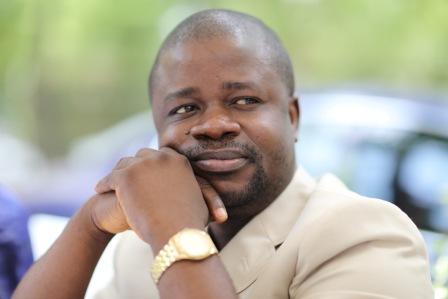 By KABS KANU :
The recent spate of over two dozen painful  deaths in Sierra Leone, 15 of them from   road accidents alone , left one man very devastated indeed.
JOHN BAIMBA SESAY, the prolific Press Attache in Sierra Leone's Embassy in China, who is in Freetown to take part in the ongoing voters registration, logged into Facebook to enjoy the rich repertoire of news, information, jokes and titbits, not knowing that a huge shock awaited him .
While surfing, he soon learnt to his utmost grief   that  two of the three victims in the Makeni-Freetown Road accident , involving Chief Alfred Kebbie of Pujehun, were in fact his precious cousins who had left on a motor bike to attend the funeral of their grandmother in a villlage behind Mathior.
COCORIOKO  had reported about the accident , which took place on April 21 ,  under the initial headline : "Makeni Road carnage : Chief Kebbie  escapes death , but 3 others killed in ghastly accident " , not knowing two of the victims were in fact Baimba's cousins. The truth was to be known when Baimba posted on Facebook : "I lost them- that accident yesterday along Makeni road. My two small cousins. On their way to the village for the burial of our grandma. Paul and Kainday gone. Only to know few hours ago via social Media . How not to end. I'm broken ! To Port Loko for the corpses. Three corpses including grandma. "
Since then, Baimba had been painfully updates Facebook about his pain and the tragic loss of his cousins.
"May their souls rest well. The driver of Chief Kebe still on the run! Two young souls gone- RIP Paul and Kainday as we prepare to take you to your final resting places Tuesday. "
This evening, Baimba announced : "They finally went to their resting homes- RIP Paul Sesay and Kainday Sesay- two young souls went just like that.Our appreciation to all for your words of consolation. Death is inevitable commodity but may it come not now to our family! May chief Kebe's driver have the courage to make himself available and go through the legal process for his actions. May the two rest well till we meet someday!"
"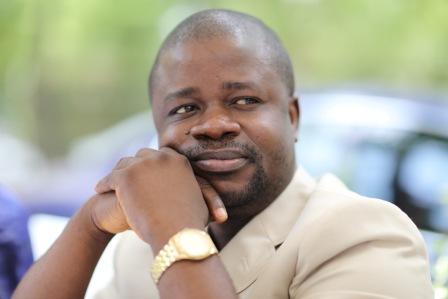 What is also very painful about the tragedy was the driver's action in fleeing the scene of the accident and going into hiding.  Uptill now, he has not turned himself in to the Police . Baimba is also very devastated about that and he wrote : "Time to account-Hon. PC BVS kebbie should help us get his driver: the driver can't be that wicked. We are heart broken. Only a week ago that we paid fees for the young chap Paul. Lovely lads gone!
We shall pursue this to the end
NA so den dae kill people en just ignore
Not even a call from anyone since they wicked killed my siblings ".

Pastor Mohamed Sesay, who reported on the accident , had written :" According to eyewitnesses,  Chief Kebbie was traveling  from Makeni to Freetown when one of the tyres of his vehicle fired. Not being able to control Chief kebbie s vehicle,  his driver is said to have moved to the other end of the road where he  hit a motorbike on which one person was riding with a passenger. The motorbike rider and his passenger died on the spot. A lady  said to be sitting at the back of Chief Kebbie 's vehicle was killed when the motorbike went airborne after being hit and crashed into the passenger side of the car."
WE EXTEND OUR CONDOLENCE TO MR. JOHN BAIMBA SESAY AND HIS FAMILY FOR THEIR TRAGIC LOSS. MAY THE COUSINS SOUL REST IN PEACE.
---