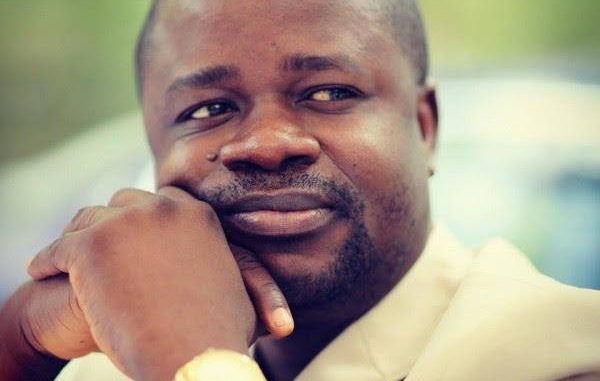 John Baimba Sesay
Ambassador Dr. Victor Bockarie Foh is a seasoned politician and an experienced Administrator, who until his appointment as Vice President of the Republic of Sierra Leone, was his country's Ambassador to the People's Republic of China. He was born on June 12, 1946, at Jimmi Bagbo, Bo District, in Southern Region of Sierra Leone.
Victor Bockarie Foh was educated at Jimmi Bagbo, Bo School and Fourah Bay College, from where he graduated with B.A. Economics in 1969. In the 1969/70 school year, he taught Economics and Government at the Ahmadiyya Secondary School, Freetown as the first indigenous Sierra Leonean graduate teacher in that school.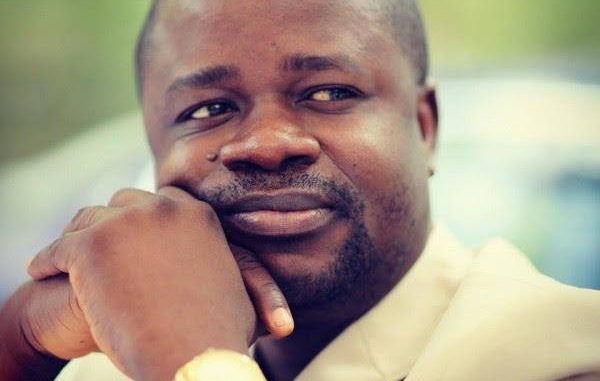 From 1970 to 1982, His Excellency Victor Bockarie Foh served as Assistant District Officer in Bonthe, Koinadugu, Bo and Kambia Districts and was Senior District Officer in Kenema and Kono Districts. He knows Sierra Leone pretty well during and after he served as District Officer in the Sierra Leone Public Service in 8 (eight) out of 12 (twelve) Political Districts in Sierra Leone. He gave his wealth of knowledge of Sierra Leone to the All Peoples Congress (APC).
He sees this as a plus to his political career. He told me in an interview early this year that "I was fortunate to serve in eight (8) of the twelve provincial (12) political districts out of Freetown. I served in Bonthe, Kabala, Bo, Kambia, Pujehun, Kailahun, Kenema and Kono. That makes me the Sierra Leonean politician who knows people, who knows everywhere and who knows the country. I have no enemy; I look at everybody in politics, particularly those in the opposition as Sierra Leoneans with different views. I may disagree with them. They may disagree with my views or with the views of our party. That does not make them less Sierra Leonean than me. We need each other in nation-building…"
Victor Bockarie Foh joined the All Peoples Congress (APC) Political Party in 1970 as a registered card carrying member and has ever since continuously, loyally and devotedly served the Party in several capacities, including Regional Chairman Southern Regional and Assistant National Secretary General. Foh has never ever defected away from the APC even when times got bad with APC.
Because of his loyalty and invaluable services, His Excellency Foh was awarded the National Honour of Member of the Order of the Rokel (M.R) by the late President Siaka P. Stevens, Founder of the APC in the year 1980. Foh was principal author of the current APC 5th December 1995 Constitution and the first Assistant National Secretary General under this Constitution. He was elected National Secretary-General of the APC at the Party's Convention in Port Loko in 2002, a position he held for 10 years until he was appointed to the People's Republic of China as Ambassador by His Excellency President Ernest Bai Koroma.
In 1995, in a bid to usher in democracy and political pluralism in Sierra Leone's political party politics, His Excellency Dr. Victor Bockarie Foh and few others formed the All Political Parties Association (APPA) – a pressure group that mounted pressure which saw the exit of the National Provisional Ruling Council (NPRC) Military Junta from meddling into Party Politics.
For ten years following its formation, H.E Victor Bockarie Foh was APPA's (All Political Parties Association) Secretary-General and Chief Executive of the Group. He together with Edi TURAY represented the APC at the Bintumani 1 and 2 .
After the NPRC interregnum and the restoration of Constitutional Order in 1996, Dr. Victor Bockarie Foh continued to play crucial roles in especially sustaining the APC, and even represented the Party at the Truth and Reconciliation Commission.
Victor Bockarie Foh was Running Mate to the APC Presidential Candidate in the crucial 1996 Presidential Elections, Lawyer Edward Mohamed Turay, at a time when only die hard, bold and committed members of the APC associated with the Party. He was elected to Parliament in 1996 where he was a fearless and constructive debater as one of the five members elected to Parliament under the APC. In doing so, Dr. Foh was acclaimed an expert of the Sierra Leone Constitution.
In his entire political career, Victor Bockarie Foh has never ever defected from the APC to any other party, even during challenging moments. He at some point even provided houses for the Party in Bo and Kenema to meet the requirement for registration of political parties. Added to his credentials in politics, he won two elections for the APC as Secretary-General, one in 2007 as an Opposition Party and in 2012. He has widely travelled to countries in Europe, Asia, North and South America and Africa on public, party and private business.
In 2014, Victor Bockarie Foh was awarded with the prestigious Honor of Commander of the Order of the Republic Sierra Leone (CRSL) by His Excellency President Ernest Bai Koroma, in recognition of his outstanding contribution to the state, especially in the field of Politics. This, according to Foh was "a clear demonstration of President Ernest Bai Koroma's recognition of hard work, loyalty, dedication to party and commitment to national service."
As an envoy to the People's Republic of China, Ambassador Victor Bockarie Foh worked relentlessly and left a mark in lifting the bars of cooperation ties not just with China but other Southeast Asian nations. His period in China (February 2013- March 2015) was phenomenal, with huge results, heightening the level of political diplomacy between the governing Party in Sierra Leone and the Communist Party of China.
During his tenure, he worked relentlessly in strengthening the cordial relationship between the Communist Party of China (CPC) and the All People's Congress (APC). Ambassador Foh's role in the opening of the APC Asian Branch was also resounding, a political decision that was helpful in building on the political diplomacy between the two nations.
He successfully pursued calls for the use of people-to-people diplomacy as tool in achieving upsurge in relations with China and worked closely with the Chinese People's Association for Friendship with Foreign Countries (CPAFFC) in this direction. He decentralized activities of the embassy, engaged Chinese private sector, encouraging them to explore Sierra Leone's opportunities of growth and investment.
He was, on Saturday 26th September 2015 awarded a Doctorate Degree in Philosophy (Honoris Gratia) by the Cuttington University in Suakako, Gbarnga, Bong County in Liberia. He is married to Mrs. Jonta Mumie Foh, nee Turay and they both are blessed with four children.