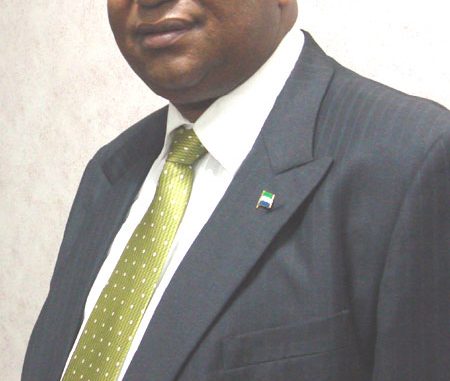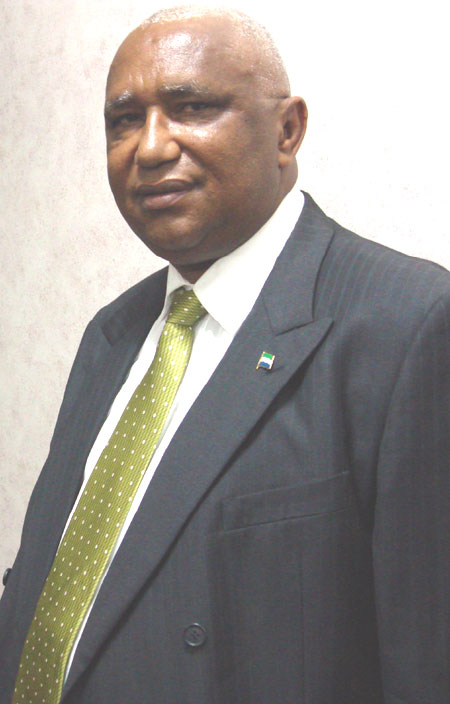 …..Contests local council elections
Sunday May 23, 2004
Former National Unity Party ( NUP  )  Chairman, John Benjamin has taken another throw of  the dice in his quest to join the Sierra Leone political rulership . He is one of the winners  of  yesterday's local council elections, having been returned unopposed for the Kailahun Njaluahun Ward Constituency.
John Benjamin, who stirred  up the youths and radicals dying for a new political front to stop the dominance of the  two unpopular  bastions, the ruling SLPP and opposition APC,  won the seat  in Kailahun District  under the banner of the SLPP,  the party for which he declared two years ago , after his hopes of contesting the last General Elections as Presidential candidate for the NUP  were  jettisoned by the Northern faction of the party.
This tribalistic act, which was roundly condemned  by this newspaper, robbed Sierra Leone of the fulfillment of the wishes of many radical citizens–The advent of another political force to challenge the SLPP and the APC — though some SLPP supporters at Leonenet were unimpressed by Benjamin's quest–asserting that he lacked a political constituency in the very South/East from where he hails.
Benjamin's involvement with the NPRC Military junta , which he served as Prime Minister and later as Chief Secretary  , was always going to dog his steps  and he often engaged in a war of words with one of his bitter critics, Lawyer Allieu Iscandri, who has been appointed Prosecutor of the UN-supported War Crimes Tribunal that starts sitting in Freetown, Sierra Leone on June 3.
It remains to be seen if Benjamin will  have a conspicuous role carved out for him in the political renaissance going on in Sierra Leone. Opinions were always fiercely divided also about his ability to govern, many pointing to his business acumen and success while others regarded him as inexperienced .
However, before his collegues in the NUP  killed his hopes for the Presidency, Benjamin had become very popular with the youths, especially students of Fourah Bay College and middle-level professionals looking for a fresh breath of air in the political landscape