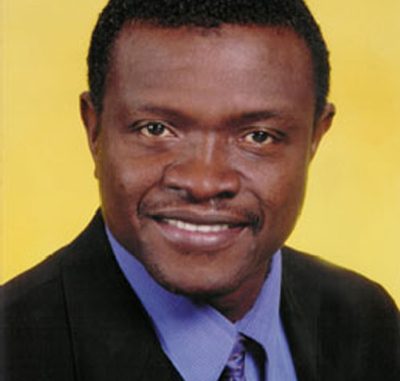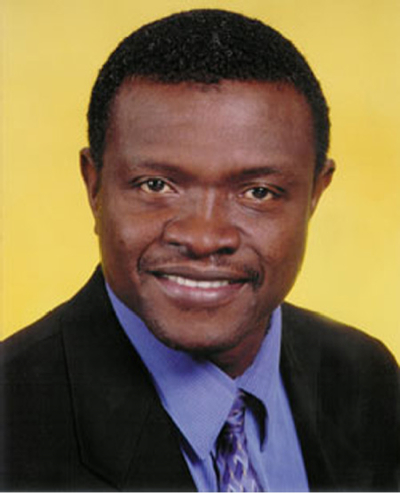 Karamoh Kabba
Former Sierra Leone Ambassador to the United States, Hon. John Ernest Leigh has no moral authority to shower such plaudits on Vice President Solomon Berewa:
"I support VP Berewa as our next President because I believe he is the most qualified candidate among those currently vying for the presidency. In my experience, Mr. Berewa is known to be far more experienced, far more educated, far more able, and far more good-intentioned than any other candidate contesting with him. I know Mr. Berewa to be nationalistic, not tribalistic.  Mr. Berewa is known to me as a mature leader free from petulance, political selfishness and rash actions. In fact, he is quite deliberative."
In a meeting with Mr. Leigh in the spring of 2001, he had nothing good to say for the SLPP-led government, but downright condemnation for endemic corruption amongst its leaders. Not only did he cite Vice President Berewa by name as being very corrupt, he discussed a specific event that he referred to as an "unscrupulous diamond mining deal" with a certain western corporation that was under way, which he [Mr. Leigh] thought was totally unpatriotic and an act of criminality against the people of Sierra Leone.
I believe these are the same views that probably cost him his ambassadorial job. For such noble views in the past, I became a fervent defender of Mr. Leigh and was branded by many in the diaspora as a John Leigh defender.
When Mr. Leigh was recalled from the Sierra Leone embassy shortly after our discussion, I publicly observed that a true son of the soil, a lone warrior against corruption in Sierra Leone, had fallen.
But Mr. Leigh has now turned his back away from that noble cause of fighting for the people to settle for less?to join the band of bandits, whom he once put his noble career in the line to preach against, in a lost dispensation for such nobility, not in the absence of an alternative, but in a quest to join them if you cannot beat them. Mr. Leigh, you cannot "win the world and lose your soul", as the great African American fighter, late Johnny Cochran once stated in his famous court case; "If it does not fit, you must acquit".
Did you say "free from petulance"? Speaking of a man who went to England, peevishly earmarking those with different views, including Mr. Moijue KaiKai, with different views to the point of fostering a new sub-chapter of the SLPP England chapter called "Friends of Berewa"?
How dare you say: "Mr. Berewa is known to me as a mature leader free from petulance, political selfishness and rash actions," when he rashly ordered the arrest of his political opponent, Charles Margai, because ordinary citizens threw missiles at him before a proper investigation into whether Charles Margai influenced the actions or not? Is such a disposition a true portrayal of being "quite deliberative"?
Mr. Leigh, you should be lauding a man, Charles Margai, the subject of your recent insinuation, who, according to you failed in form four, but yet bounced back to get 33 delegate votes amidst SLPP vote banditry where you failed to be nominated. 
Shame! Shame!! Shame!!! Mr. Leigh; again, such praise-singing is not for flip-floppers. This is the same newspaper columnist politics you played in the run up to the SLPP convention in November, demonstrating extreme forgetfulness that you needed delegates to nominate you before you could be voted for, only to come out crying louder than everyone else and coined a neologism in Sierra Leone politics; "conbention" and later coined other disparaging labels such as: "Low grade noisemakers – san san boys, honda drivers, ex-combatants, carwash boys, etc," all in a gross desire for power and position.
Director of Comm. & Media
Karamoh Kabba

**************
*
***************
****************** 

With our hurricane lamps, who says we cannot light asphalt jungles despite the high winds? "Then right opinion is nothing inferior to knowledge." (Socrates)
MORQUEE – A Political Drama of Wish over Wisdom by Karamoh Kabba now at Sierra Leonean Writers Series – www.sl-writers-series.org