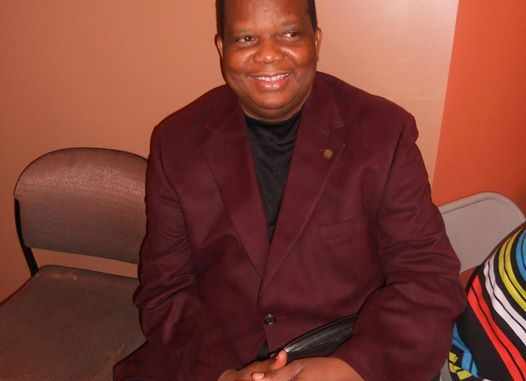 Joseph Seidu Sherman, former Assistant Editor of Cocorioko , who later set up his own newspaper , the Salone Monitor, passed away suddenly this morning in Washington DC.  He was 53 years old.
 LATE JOSEPH SHERMAN
According to reports received, Mr. Sherman was online throughout yesterday and he even published the articles written by John Baimba Sesay on the legacy of President Ernest Koroma and Sanpha Sesay,  on the troubling epidemic of traffic accidents in Sierra Leone.
Early this morning , reports said that Mr. Sherman  took ill with stomach pains for which he had been previously hospitalized a couple of times, and his wifie called 911 and an ambulance was dispatched to his residence, but he was pronounced dead on arrival at the hospital.
When his death was announced this morning, it sent shock waves through the Sierra Leone community. Many people could not come to terms with the unpredictability and transience  of death. Some people on Facebook even said they spoke with him yesterday.
Apart from being a journalist, Mr .Sherman was Adjunct Professor at Montgomery  College in Washington DC.
Before coming to the U.S, Mr. Sherman worked for ELCM, a one-time catholic radio station in Liberia . After the war in Liberia, he went to Sierra Leone where he was Publisher/Editor-In-Chief of the FOOTPRINTS  newspaper.
In the U.S,  he was appointed Assistant Editor-In-Chief of COCORIOKO  by the owner, publisher and Editor-In-Chief, Rev. Leeroy Wilfred Kabs-Kanu and both men worked together for 6 years before he set up his own newspaper, the Salone Monitor in 2011. The two men lived and worked in Liberia in the late 1970s and whole of the  1980s .
Funeral arrangements will be announced later.