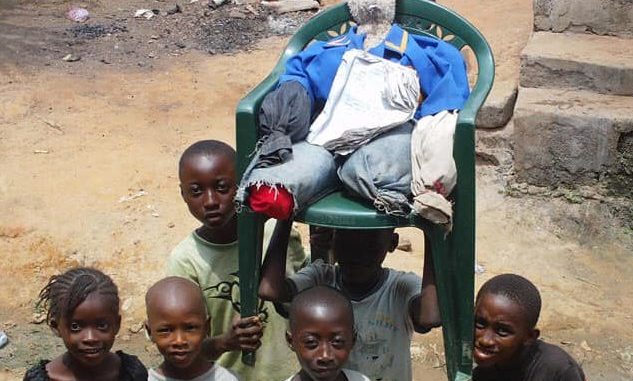 Today is Good Friday.
As a tradition, Judas , who betrayed our Lord and Saviour Jesus Christ , is beaten all over the city today.
Residents put together an effigy of Judas and the children come and beat it , symbolizing mankind's ire against Judas for betraying the Master.
Here is one effigy of Judas to be beaten at noon today.  Photos courtesy : CLAUDIUS BECKLEY AND ALI WEHBE.