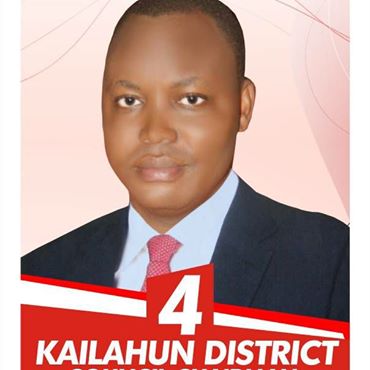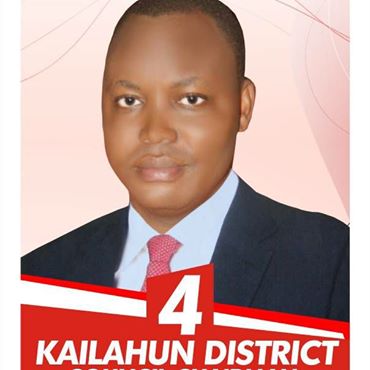 Mohamed Ali once said, _"He who is not courageous enough to take risks will accomplish nothing in life"_
*Jusu Jaka Ngobeh* is the living embodiment of this quote. He has risked his time, reputation and resources for a dream he believed in wholeheartedly and now during this important holiday, the dream has come to fruition.
After serious considerations and tense deliberations, the game changer *Jusu Jaka Ngobeh* has finally been endorsed by all party stakeholders and supporters for the APC Symbol to run as candidate for the position of Kailahun District Council Chairman.
After the endorsement  by APC supporters and party stakeholders to the game changer Jusu Jaka Ngobeh, many people in Kailahun are jubilant and celebrating, as they say *Jusu Jaka Ngobeh* is the new hope for Kailahun District. The out-going leadership disappointed and failed the people of Kailahun District. But in the wake of every disaster a savior arises. That is why throngs of people are shouting out that with *Mr Jusu Jaka Ngobeh*, there will be the creation of a fresh mandate and fresh hope.
In what is set out to be the most decisive election in Sierra Leone history, Kailahun District needs to have its house in order to ensure they provide their necessary quota to bring the APC party victory in 2018. Under *Jusu Jaka Ngobeh* the youth, women and swing voters will definitely see that APC opens opportunities for those who strive for them.
_*CONGRATULATIONS JUSU JAKA NGOBEH*_
APC endorsed candidate for Kailahun District Council Chairman
_*APC 2018 TOLONGBO*_
© James Fayia