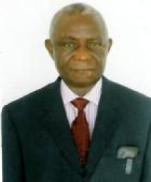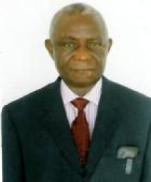 Tuesday September 5,2005
Tamba Borbor reports
The National Delegates  Conference of the Sierra Leone Peoples Party (SLPP) started Saturday 3rd September at the Makeni Teachers College Conference Hall.
Delegates were seen jostling to get their accreditation cards as well as other distinguished personalities including journalists and other invitees. DAY-1 of the convention saw National Party Executives of the SLPP giving their annual report in light of their achievements. Dr. Sama Banya who is the National Chairman of their SLPP delivered his report in front of a packed-full hall; followed by the Secretary General, Dr. Prince Harding.
President Ahmad Tejan Kabbah delivered a speech, which lasted over two hours in which he catalogued his achievements both as President and Party Leader of the SLPP. DAY-2 (Sunday 4th September), which was the actual day for the election of Party members for the various positions, started around 10:45am. Before the start of nomination of persons for the positions, the various positions within the Party i.e. Secretary-General-ship, Chairmanship, Organising Secretary were first announced to all present.
To the dismay of all, aspirant for the flagbearship of the SLPP, John Leigh was not nominated . Lansana Nyallay, another contender was nominated but no one seconded the motion. This then saw four contenders- Vice President Solomon Ekuma Berewa, Charles Margai, Financed Minister Joseph Bandabla Dauda and Retired Brigadier Julius Maada Bio left to aspire for the highly-coveted position of Party Leader and Presidential Nominee.
After the end of voting for the position of Party Leader and Presidential Nominee, counting started at around 14:20pm and Berewa was pronounced winner at exactly 14:45. He got 291 out of a total 386 delegates vote. Mr. Charles Margai had 34 votes; Maada Bio 33 and Finance Minister Joseph Bandabla Dauda secured 28 of the votes. In a terse speech after the victory, VP Berewa said that he has long suffered for the SLPP Party while noting that that President Kabbah entrusts so much confidence in him to become his successor. He thanked the northern delegates for voting en masse for him. To his colleague aspirant Charles Margai, Vice President Solomon Berewa said they are brothers, as he once taught him at Christ the King College in Bo. He called for unity in the SLPP while extending an olive branch to them.
Charles Margai when contacted by Cocorioko refused to talk saying that it is too early. Finance Minister Joseph B. Dauda shook hands with VP Berewa in a congratulatory fashion when he was pronounced winner. Retired Brigadier Julius Maada Bio expressed dissatisfaction over President Kabbah's presence at the high table with Berewa, which he maintains intimidated the delegates during voting. Supporters clad in the T-shirt of Vice President Solomon Berewa were seen in a very jubilant mood as their man was pronounced winner. They sang songs hailing the Vice President while dancing to traditional "boo-boo" music. Masked devils were in attendance to spice up the Berewa camp celebration in a cultural fashion, while the chanting of "Solo B" ruled the atmosphere.
Meanwhile, John Leigh after not been nominated called an impromptu Press conference during which he claimed he was plotted against after spending over $1000 on delegates from the start of the convention on Saturday; although he did not name those he think hatched the plot. For the Secretary Generalship of the SLPP, Jacob J. Saffa aka ?J.J. Blood' won 200 votes; defeating the incumbent Transport and Communications Minister- Dr. Prince Harding who had 130. Alhaji U.N.S. Jah became the new Chairman of the SLPP when he secured 149 votes to unseat Dr. Sama Banya who got 144. That of the Organising Secretary position saw Fisheries and Marine Resources Minister- Okere Adams maintaining the post by winning 187 of the delegates' votes; while Dr. Alusine Fofanah (Chairman Parliamentary Committee on Human Rights) had 177.