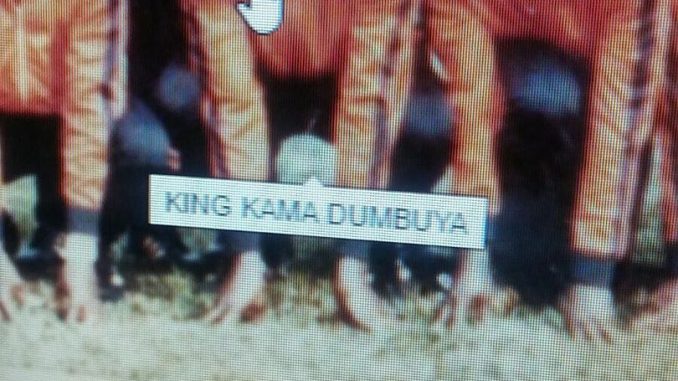 When you talk of frills by a footballer ( Fityaye) as you call it in our local parlance, nobody ever rivaled King Kama Dumbuya.
He did not only score ; in some cases, he made goalkeepers look foolish .Maybe, the only other men like him in that respect were Ishmael Dylan , Mazolla and Sentu Johnson. At times, they scored dramatic goals with a tinge of "fityaiye" in them. They scored "Fityaye" goals. Give Edward Kester and Weah Sawyer credit too in this regard with their free kick and corner kick goals.
People want to make capital out of the fact that Kama was made fun of by fans. Let it be said here that some of the jokes were not malicious. Some must have been prompted by Kama himself because he was a man of humor. In his heydays, you would laugh a lot talking with him. He knew how to describe how he used to make goalkeepers look foolish.
Ghana dominated soccer in the 1960s and 1970s .Their national team, the Black Stars and clubs Accra Hearts of Oak and Kumasi Asante Kotoko would win trophies now and again .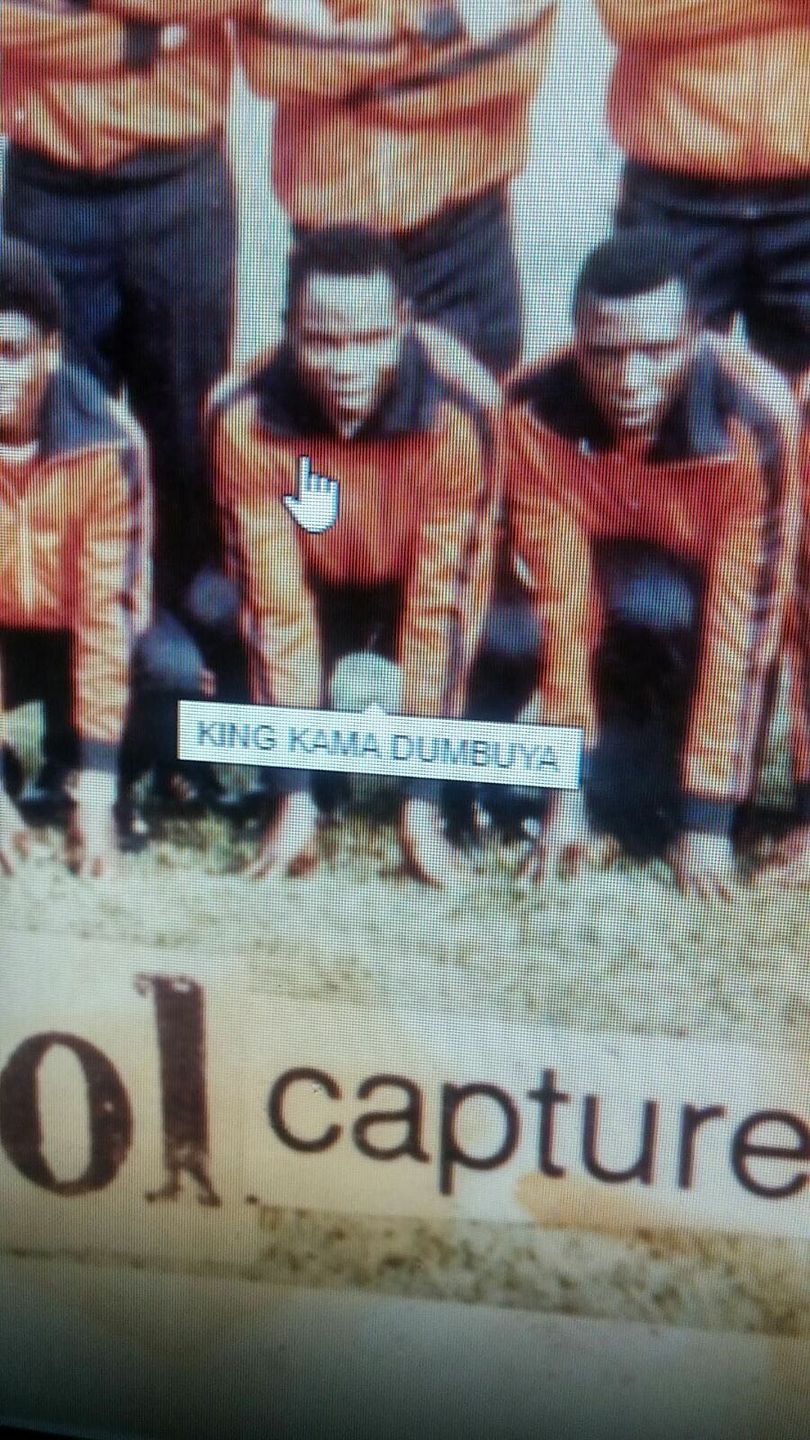 In the early 1970s, they had the best goalkeeper in Africa, called Robert Mensah. He was a man mountain , also called the ROCK OF GIBRALTAR. Not many people scored against him. He was a super goalkeeper. His whole frame covered the goal like Peter Czech during his Chelsea days. Because of him Ghana beat teams for common.
Ghana went to play Senegal in the Africa Nations Cup and won. Robert Mensah had gone throughout the season without conceding a goal. Nobody scored against him, during that period , to put it more bluntly.
They were invited to stop by in Freetown to play against the unknown and uncelebrated Leone Stars on their way back home . Ghana came with confidence and I am sure they were saying : "Who are these Leone Stars ? We are going to beat them like babies. We have beaten the other tough African nations. Is it Sierra Leone we will not thrash ? "
But at Brookfields Stadium on January 31, 1971, 45 seconds was all it took for Kama to humiliate the unbeatable Ghanaian goalkeeper.
Sierra Leone kicked off. Kama himself kicked the ball to Christian Cole. Christian passed it to Manneh Peters. Peters back passed to Abu Syrian in defence. From the back line, Abu Syrian squared a long one to Vava George on the wing. Vava beat his man and saw King Kama lurking in the Ghanaian goalmouth .
The thoughtful Vava banged the ball straight on to Kama. The King trapped the pass with his chest , got it to his magical right foot and the stunner started. Kama dribbled past two defenders to face the goal. It was then that the goalkeeper decided to rush out of his goal to confront Kama. People saw it clearly. Kama cheerily beckoned to the Keeper to come. As the burly goalkeeper rushed at him, Kama just lifted the ball over his head and left him for dead. The thrilling part was that he did not kick the ball into the empty net at once. Rather, King Kama walked with the ball as the defenders gave chase until he crossed the goal line and just stabbed it into the net. The whole nation listening to commentaries by Willie Pratt shook. GOAL !In 45 seconds. Robert Mensah had conceded at last in Freetown , of all places. And in very cheeky fashion. The angry goalkeeper grabbed some peebles from the ground and threw them in frustration. He was like a man gone mad. Ghanaian players were lying on the ground in frustration too. In just 45 seconds.
Even Pele would have coveted such a dramatic goal. The King of Sierra Leone football did it . In just 45 seconds.
Christian Cole followed with stunning 35 yards shot 40 minutes later to make it 2-0. The stadium was throbbing. People were rejoicing like we had won the World Cup.
Ghana came back for the second half with determination and dominated the game. They had big, famous stars like Ibrahim Sunday, Malik Jabir, Jones Attuquayfio, Adolph Armah, Kwesi Armah, Papa Arko, Kwesi Appiah, Mohamed Polo and Daniel Oppong (That was the guy whose name Liberia's George Weah took ) . They reduced scores to 2-1 through Ibrahim Sunday. If you followed sports in those days, you knew these were the biggest names in Africa.
Ghana played every formation in the book to equalize but Abu Syrian, Nat. Johnson, Umaru Sesay, Manneh Peters, Nahim.Khadi etc foiled all their efforts.
They left our shores with defeat for the first time in a long while. When they got home, they told their people that SIERRA LEONE IS NO LONGER INNOCENT and that was the headline in the Ghana Daily Graphic, the counterpart of our Daily Mail.
In the return match, Kama scored again but Ghana beat us 2-1 at the Accra Sports Stadium.
Shortly after that , Goalkeeper Robert Mensah was stabbed to death in a bar room brawl in Accra.