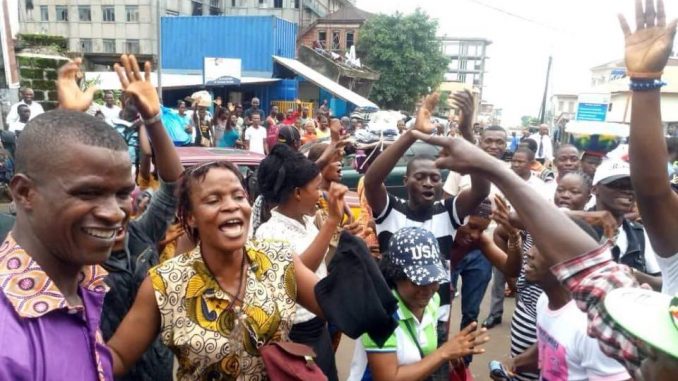 This misguided and misinformed Junta Sierra Leone Problem Party (SLPP) Mis-Direction dictatorial government has made "Mohamed K.Mansaray" even more popular.The once free and peaceful Mama Salone under the former APC lead government of "H.E Dr Ernest Bai Koroma" is NOW compared to the way Nigeria 🇳🇬 was under "Late Sani Abacha" government and also the way Uganda 🇺🇬 was under Late Idi Amin's government.

Posted by Taqi Jr Francis Med on Tuesday, July 24, 2018
Yesterday was a day of drama in Freetown as the Sierra Leone Police invited the Leader of the Alliance Democratic Party ( ADP) , Mr. Mohamed Kamarainba, to the CID  for questioning with regards to remarks he made on radio/TV  that President Maada Bio belongs to a school called the ONE-TERM PRESIDENTS. The ruling Sierra Leone People's Party (SLPP ) must have been stunned by the large number of ADP  supporters who jumped into the streets yesterday to accompany Mr. Kamarainba to the CID.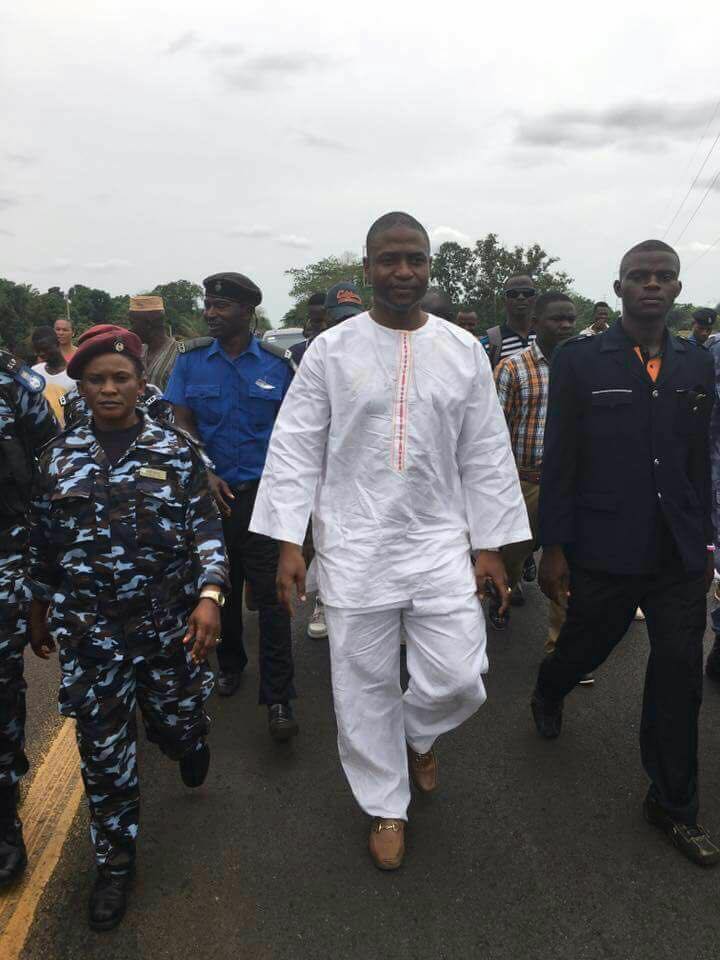 The dramatic events that led to yesterday's incidents started on Sunday when a Police Truck headed by Assistance Inspector General of Police (AIG) Ibrahima Jah came to the residence of *ADP's Mohamed Kamarainba Mansaray at around 2pm to arrest the leader and chairman* in relation to the interviews he did Friday on Radio Democracy 98.1 and AYV TV. Kamarainba requested a warrant of arrest which the AIG Ibrahima Jah failed to produced.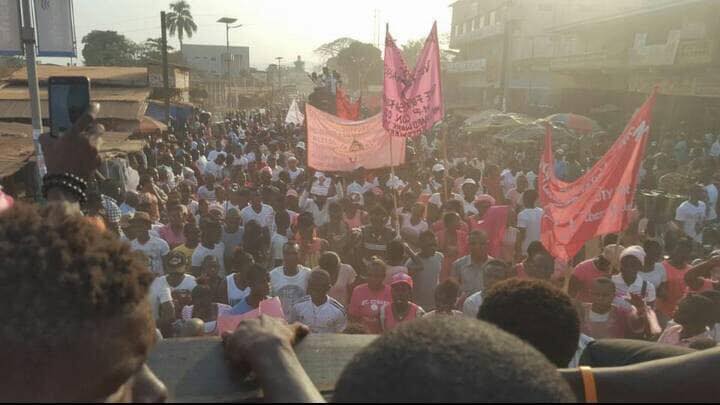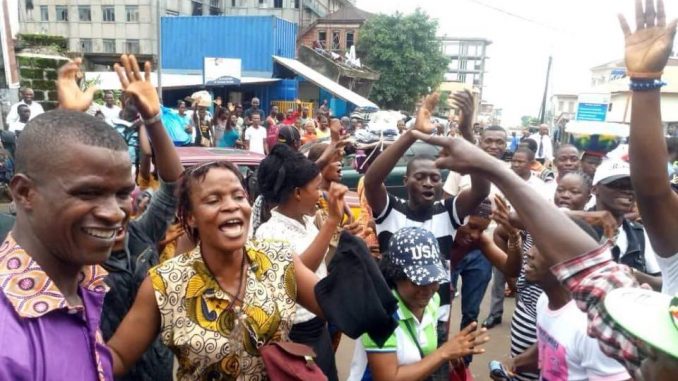 AIG Ibrahima Jah later agreed for the Leader and Chairman of the ADP to report to CID Headquarters next day  Monday 23rd July 2018, at 11am.
This was soon followed by a call from ADP partisans to all fellow Sierra Leoneans to join Mohamed Kamarainba Mansaray at the CID . "Our democracy is under threat and we must stand up for Freedom of Expression, " said Mr. Nfagie Kabba* 
The events of the past two days are a reminder of the sad and dangerous times that have befallen the nation  since the SLPP's President Maada Bio came to power. In only 100 days, President Bio has demonstrated that he has no respect for the constitution and the laws of the land and he does not tolerate Freedom of Speech—all of them ideals that Sierra Leoneans enjoyed under the 10-year reign of President Ernest Koroma.
Civil society, media , the Bar Association and other governance institutions have been condemning the Sierra Leone Police and the SLPP Government for the arrest of Mr. Kamarainba and the unfortunate press release from the Police threatening Sierra Leoneans who express their views on social media.
Meanwhile, Mr. Kamarainba has remained defiant and said the following : "It is sad for our democracy; our democracy is under threat; our freedom of expression especially from the opposition is being muzzled. It is pathetic… You can really tell it is political intimidation. The more you try to muzzle me, the more I am not going to be silent… Nobody will silent Mohamed Kamarainba Mansaray."
Sierra Leone news. 23/7/18
SIERRA LEONE DEMOCRACY ON THE WRONG FOOTING. Why SIERRA LEONE OPPOSITION LEADER, Hon MOHAMED KAMARAIMBA was INVITED TO CID HEADQUARTERS TODAY IN THE CAPITAL CITY, FREETOWN?
MR MOHAMED Kamaraiba MANSARAY on morning coffee Talk show has confirmed of police AIG Jah gross violation of our constition entered his resident by 2 pm yesterday to be arrested THE MUNKU WAY without an ARREST WARRANT.
HON KAMARAIBA categorically made it clear to the troop of police personel ON A FULL TRUCK that, the best they could do was to take his dead body to CID but can't go ANY WHERE without AN ARREST WARRANT.
It was after a brief scuffle that the police boss change his tone of command and invited one of sierra most dynamic and brave politician to report today at CID HEADQUARTERS in FREETOWN accompanied by thousands of citizens from all political divides to answer questions over his warrantless arrest by the Slpp Bio government.
SIERRA LEONE DEMOCRACY UNDER SEIGE