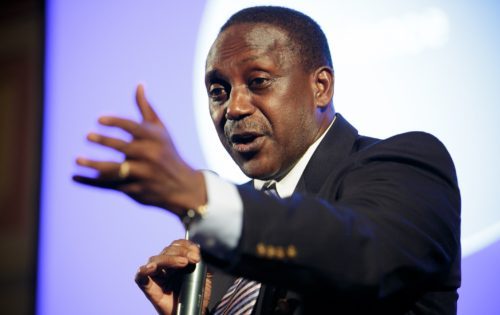 KKY: COME OUT OF THE CLOSET
By Alhaji M.B. Jalloh, Sierra Leone's Press Attaché in Saudi Arabia and the Gulf States
There has been a heated debate in Sierra Leone over the eligibility of people with dual citizenship to contest the 7th March, 2018 Presidential and Parliamentary Elections.
The governing All People's Congress (APC) Party took off the lead when it announced prior to the award of party symbols to parliamentary candidates in the one hundred and thirty-two constituencies across the country, which were previously one hundred and twelve during the November 2012 multitier elections, that any member with dual citizenship would not be eligible for the party symbol, citing Section 76 (a) of the 1991 Constitution of Sierra Leone which states that no naturalized citizen of Sierra Leone or "a citizen of a country other than Sierra Leone having become such a citizen voluntarily" can contest an election to become a member of parliament and by extension, president and cabinet member.
Presumably, the center around which the dual citizenship debate is rotating is the presidential candidate of the newly formed National Grand Coalition (NGC), Alhaji Dr. Kandeh Kolleh Yumkella, who is also parliamentary candidate in Constituency 062 in the Kambia District ahead of the upcoming elections. When he returned to Freetown, after a brief overseas trip recently, at the height of the dual citizenship debate, which had shocked not only the rank and file of the APC but also across the political aisle, he hurriedly conveyed a news conference on 18th January, 2018 and conceded that: "It is a fact that I have had dual nationality. It is also a fact that I renounced the US citizenship to fully comply with the 1991 Constitution".
According to a school of thought, though KKY, as he is fondly called, may have claimed to have renounced his US citizenship in November 2017, he had registered to vote in the 7th March, 2018 multitier elections and had become a member of a political party when he was carrying a US citizenship and was therefore legally not a Sierra Leonean. Reports are that, detailed information on KKY's citizenship status, including copies of his various passports, convincingly suggests that he had all along attempted to sneak his way through the electoral process in order to beat the system.
The former Attorney-General and Minister of Justice, Frank Kargbo, who is the current national Deputy Secretary General of the ruling APC, had challenged that dual citizens may not vote or contest elections even before the parliamentary candidacy of KKY was petitioned by the APC parliamentary candidate in constituency 062, Abu Bakarr Sankoh. But NGC issued a release that the National Electoral Commission (NEC) has informed KKY that a ruling, following objection to his nomination file, was delivered in his favour. The objection stated that KKY is a dual citizen and that he said openly on 18th January, 2018 that he had held a dual citizenship and that he has renounced his US citizenship.
Notwithstanding, controversy is still swirling over KKY with regards to his dual nationality and legal action against him in the court of law is likely ahead of the national elections in March. Reports are that prior to the 2006 Citizenship Amendment Act, when the NGC presidential hopeful was holding US citizenship, he had wrongfully and illegally obtained a Sierra Leonean passport, with number D000086, issued to him on 25TH September, 2001, at a time when no Sierra Leonean was allowed by law to be a dual citizen. But during that period, KKY had a Sierra Leonean passport and USA passport thereby enjoying the privileges of both countries. But during his hastily organized press conference, the NGC presidential candidate never disclosed it to the press. KKY also failed to disclose to the public that on 22nd August, 2006, he also obtained another Sierra Leonean passport, with number D000637 and successive Sierra Leonean passports were issued to him thereafter, including diplomatic passports: DE00060 on 16th March, 2010 and DE000711 on 24th October, 2013. KKY also obtained another passport, but this time, an ordinary Sierra Leonean passport number ERD011414.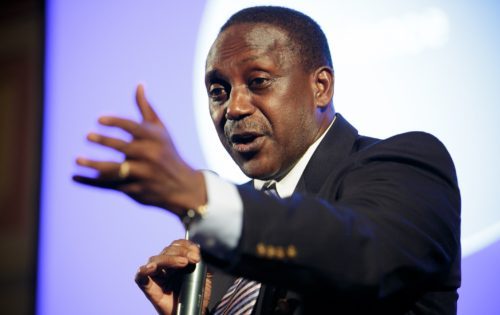 While 'legal action' awaits KKY over his dual citizenship, I believe the former UNIDO Director-General had never been honest or sincere about his political intention to vie for the flag-bearer of the main opposition Sierra Leonean People's Party (SLPP). KKY was also accused of falsifying his membership registration in the party. This led to a marathon internal party squabble before he was finally accepted as a party member. Even so, his penchant to become the SLPP presidential candidate for the March 2018 national elections could not allow him to exercise patience when he met stiff resistance from supporters of the current SLPP presidential candidate, Brig. (Rtd) Julius Maada Bio, who is believed to be loved by grassroots supporters of the party. Having tried the All Aspirants Alliance (AAA) and woefully failed after most of the Alliance members had agreed to work with the SLPP National Executive Council (NEC), KKY in early July 2017 suspended his flag-bearer bid in the SLPP and consequently resigned from the party before he anticipated forming a new political party, which he dubbed as his 'plan B'.
KKY's decision to leave the SLPP on grounds of constitutionality was seen by many well-meaning Sierra Leoneans as an indication of his impatience and lust for power at all cost; given his short time of arrival into the country after he had resigned from the UN and the sacrifices people like Brig. (Rtd) Julius Maada Bio, Dr. Prince Alex Harding, Dr. Kadie Sesay, Dr. Alpha Wurie, Mr. John Oponjo Benjamin, Lawyer Alpha Timbo, Ambassador Umaru B. Wurie, to name but a few, had made for the SLPP when he was enjoying all the trappings UN could afford for him.
Furthermore, when NGC was on its registration process at the Political Parties Registration Commission (PPRC), there was also controversy over its choice of colours and the party logo which was objected by the public when it was granted a certificate as a registered political party in the country. As a political party, NGC has also been cautioned in a press release by PPRC over its inconsistency in using colours that belong to other political parties, especially the red and green colours which belong to other parties. Like other political parties that were also warned over breaking the PPRC rules and regulations, NGC is yet to be seen harmonizing its colours which are rainbow.
By and large, Sierra Leone democracy does not deprive any eligible group of citizens who come together to form a political party. Since the ushering of multi-party system in 1996, dozens of political parties have been formed whilst many are now defunct. The idea of forming the NGC to contest the March, 2018 elections may sound musical in the ears of many Sierra Leoneans, but the truth is that, its presidential hopeful needs to come out of the CLOSET about his dual citizenship, which still remains unclear in the minds of most Sierra Leoneans.
Given the documents about his US citizenship showing when he acquired it, when he arrived in Sierra Leone to register for the national elections and when he became a member of the NGC, one can suggest that he has been using the back-guard to beat the electoral process dishonestly in an effort to outwit Sierra Leoneans whom he must have assumed to be fools that could easily be duped and dribbled.
In his deceitfulness, KKY displayed certificates of his loss of US citizenship during his hastily organized press conference on 18th January, but he woefully failed to make it accessible to journalists to publish them for the public to believe he was saying the truth. Many quarters have requested him to make these certificates available to the public, but the NGC Communication Director and Campaign Spokesman, Dr. Julius Spencer has said in a recent radio interview that KKY would only produce those certificates in a court of law and no one would coerce their presidential candidate to do so against his wish as a peaceful and law-abiding citizen.
However, logically, in order to definitively close this chapter of dual citizenship saga, it would have been appropriate for KKY to have presented his Certificate of Loss of Nationality (CLN) of the United States to the Press so as to lay the matter to rest. When the birth place of former US President, Barrack Obama, was questioned by the then Republican presidential candidate, Donald Trump, President Obama had to make available his US birth certificate for everyone to see. And, by so doing, Obama categorically laid the matter to rest. KKY should have done likewise if he was truly honest about renouncing his US citizenship; a process many Sierra Leoneans believe did not take place. Known for his cunning and dribbling tactics, KKY would play any games to get away with this dual citizenship issue, but our Supreme Court should stand as a match to the task to ensure that KKY does not manipulate the law.
If Dr. Yumkella is truly genuine in his claim to bring about change in Sierra Leone, if elected as the next President of the Republic, he should be seen as a model or doyen for others to emulate rather than jumping from one controversy to another and blaming the APC Government for 'sabotage'. In a nutshell, notwithstanding his oratory power, KKY's credibility is terribly at stake. Until now, he has not proven to the majority of Sierra Leoneans he would make a decent president for Sierra Leone. If, as a candidate, KKY can unabashedly lie to the nation, imagine what he would do to Sierra Leone if elected president? The fact of the matter is that KKY's penchant for power by all means has woefully dented his image and put his integrity at stake. Even his close associates are aware of this fact but would rather not tell him because of they all want power at cost.
I believe that whichever political party is in power, we should always bear in mind that the country's laws must be respected, irrespective of our statuses or political affiliations. KKY has to prove beyond all reasonable doubts that, indeed, he has lost his dual nationality before he would be allowed by law to contest the 7th March, 2018 polls.