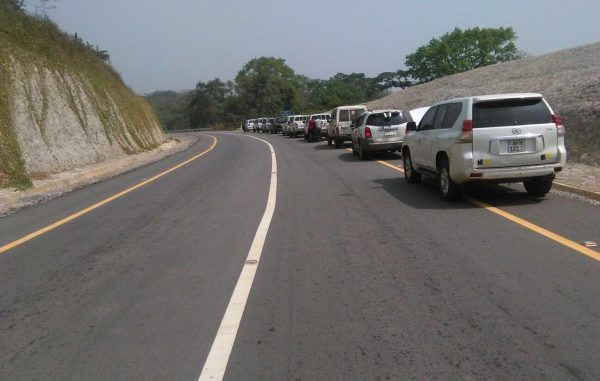 By KABS KANU :
Modern and state-of-the art infrastructural development projects are modernizing and changing the face of  provincial towns and cities in Sierra Leone.
President Ernest Bai Koroma is making good on his moral imperative , determination and commitment  to continue to be the President of the whole of Sierra Leone–not just his traditional strongholds –as is the wont of many African leaders. President Koroma is spreading development projects throughout the country and ensuring that no outpost or frontier in Sierra Leone remains backward and underdeveloped.
Never before in the history of our nation have citizens witnessed a period in their nation when the country was being opened up and modernized by the construction of modern highways and infrastructure as is the case in Sierra Leone today. A country once ridiculed by her neighbours in West Africa for her poor infrastructure and bad roads is fast becoming the most developed West Africa nation .
Many politically-motivated and frustrated citizens from these regions of Sierra Leone , who are busy criticizing the President for all kinds of petty reasons,  are now blushing in embarrassment  at the sight of the magnificent infrastructure that President Koroma continues to deliver in their home districts and towns.
If you knew the past history of Sierra Leone, you were definitely aware that KONO , with all her diamond resources, and Kailahun, the food basket of Sierra Leone, were among the most backward districts in Sierra Leone.
Successive governments pillaged the resources of these districts but did nothing to development them. They had some of the worst and the most backward roads network in the nation. People used to wonder how Kono, the seat of Sierra Leone's diamond resources, remained dusty with pot-filled roads that were a health hazard to the people. This is no longer the case as President Koroma has brought modernity to these districts through impressive infrastructural development projects and he has in the process changed the face of these outposts. The streets of Koidu City are being paved, while electricity is being restored in the city.
The Makeni-Kamakwie road was about the worst in the country , claiming many lives every year due to accidents caused by bad roads. No more. President Koroma is constructing a super highway that will link Makeni City not only with Kamakwie, but town in Port Loko and Kambia. People should therefore forgive Siierra Leoneans , who in their appreciation, are asking for MORE TIME  for the President, though Dr. Koroma has steadfastly continued to reject the idea.
Pictures do not lie and they tell the story of a thousand words.
WE BRING YOU SOME OF THE PICTURES OF THE ASTOUNDING DEVELOPMENT PROJECTS IN SIERRA LEONE'S EASTERN REGION DELIVERED BY PRESIDENT ERNEST KOROMA . CREDIT FOR THESE PHOTOS GO TO ALPHA SHERIFF,  ABUBAKARR KAMARA AND KEMOH SIDIBAY :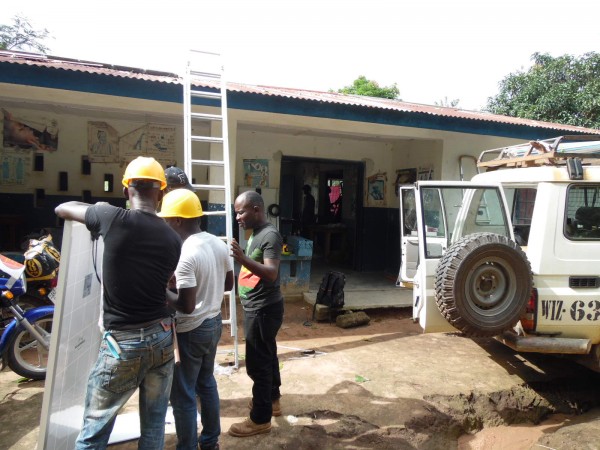 SOLAR INSTRUMENTS BEING INSTALLED IN KONO TO ENSURE ELECTRICITY SUPPLY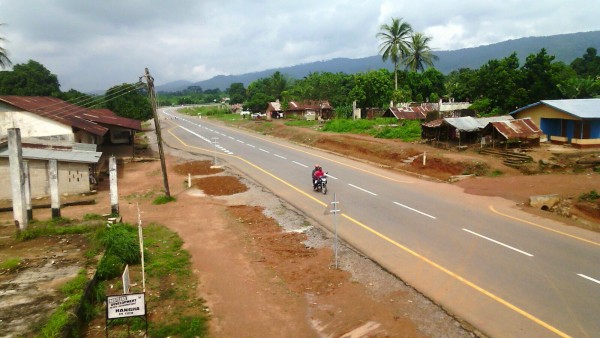 KENEMA CITY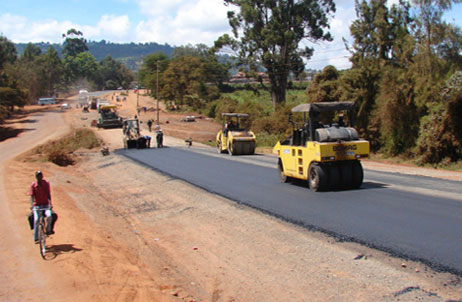 STREETS OF KENEMA BEING PAVED
THE KENEMA-PENDEMBU HIGHWAY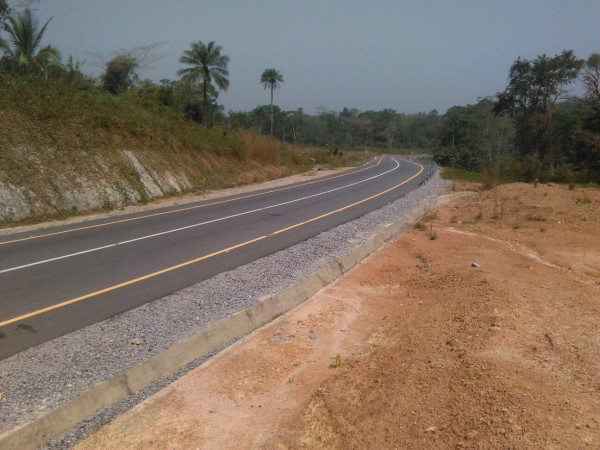 KENEMA-PENDEMBU HIGHWAY
KENEMA-PENDEMBU HIGHWAY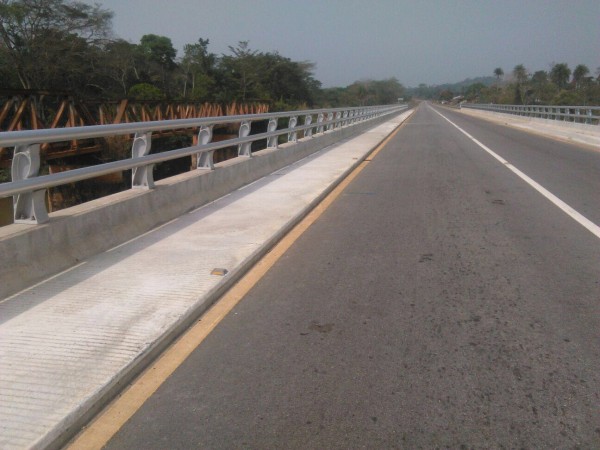 MODERN BRIDGE ON THE PENDEMBU HIGHWAY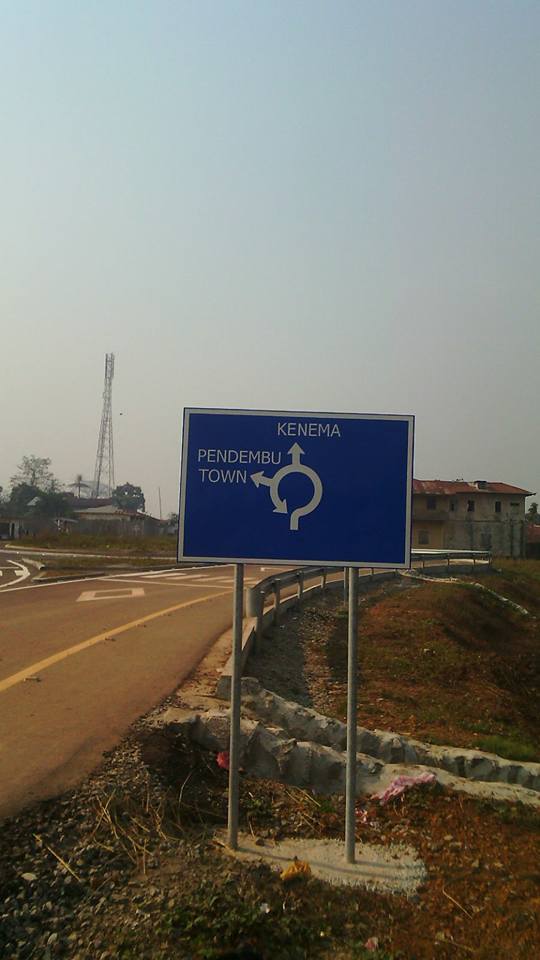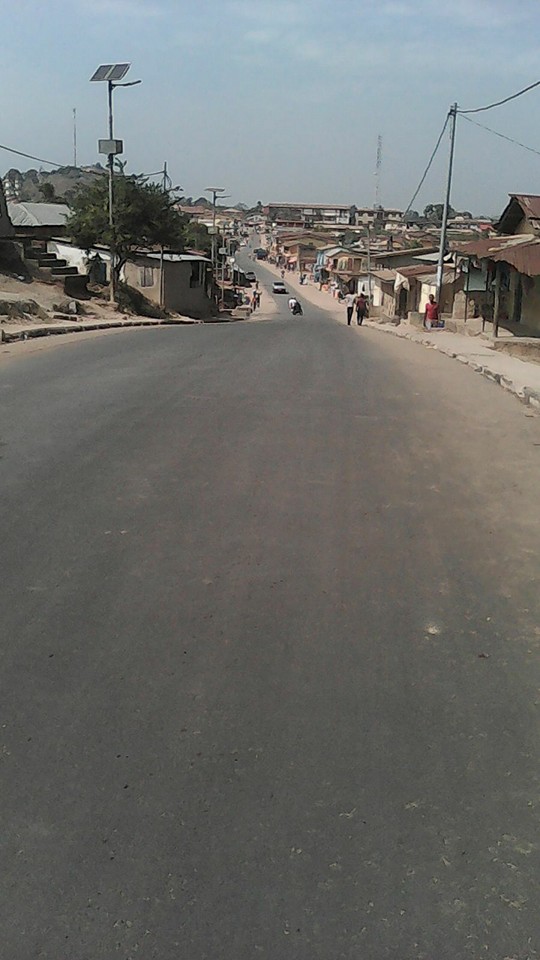 THIS IS KOIDU CITY IN KONO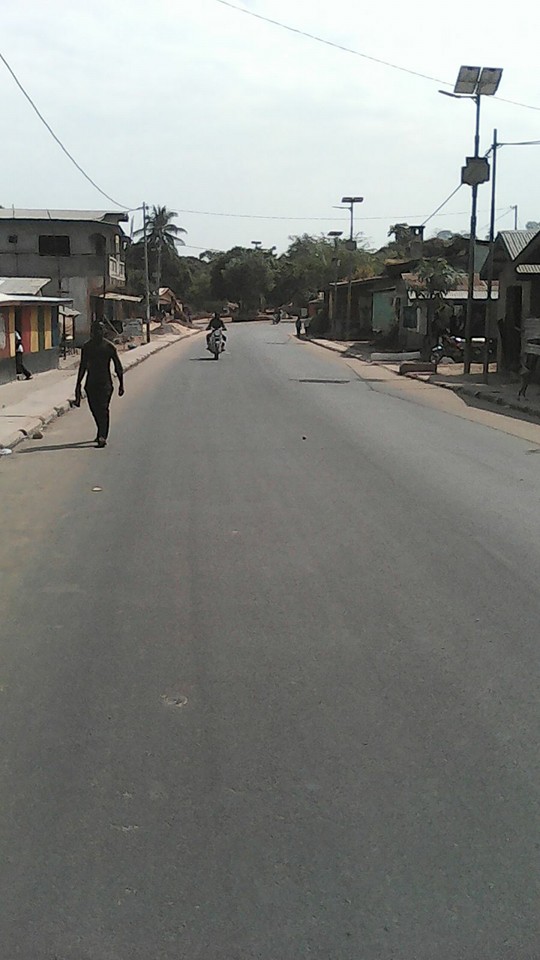 KOIDU CITY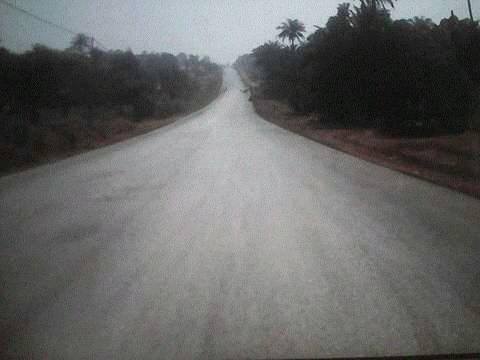 MAKENI -KAMAKWIE HIGHWAY