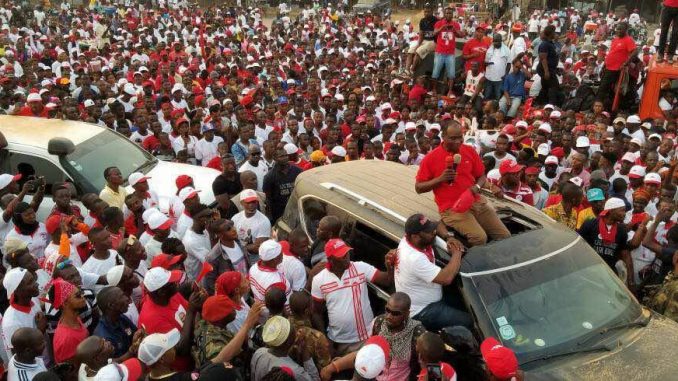 Despite all the hype by the opposition , including the Campaign For Change ( C4C ) Kono-born Presidential candidate, Alhaji Sam Sumana, the ruling All People's Congress ( APC ) demonstrated that it still has a very solid stronghold in Kono.
Opponents of the APC  had been having a field day predicting doom for the party  in Kono , following the conflict between President Ernest Koroma and former Vice-President Sam Sumana , who lost his job after abandoning his duties. But another Kono-born , APC Diaspora Coordinator and Transport and Aviation Minister , Hon. Leonard Balogun Koroma, had always insisted that the Sam Sumana and SLPP  claims of total control of Kono were bogus.
The APC Presidential candidate , Dr. Samura Kamara, proved last week that Kono could go red in the elections on March 7.
HERE ARE THE PHOTOS