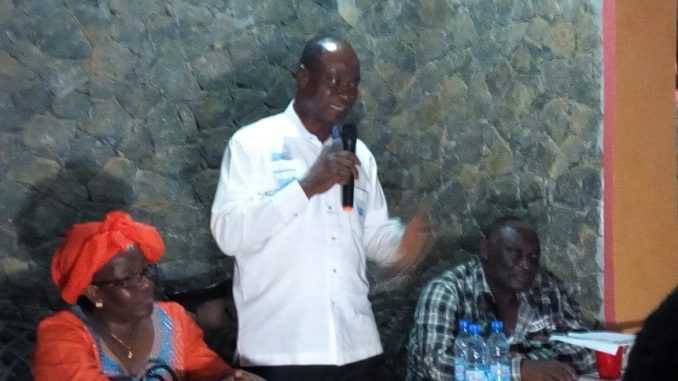 By Shifu Fadda 
The Krio Community has over four thousand membership strength. The organization has committed itself to take Dr. Samura Kamara to State House as the next President.
Yvonne Aki-Sawyer, the newly elected Mayor of Freetown said the capital city is the place where Krios have the opportunity to actively take part in local government. "We have a stake in governance and a great role to play in the APC party," she said, noting further that their only choice is Dr. Samura Kamara. She called on members of the organization to use their influence to increase voter turnout in the coming election, because, as she put it "Dr. Samura Kamara is a leader with great compassion and experience.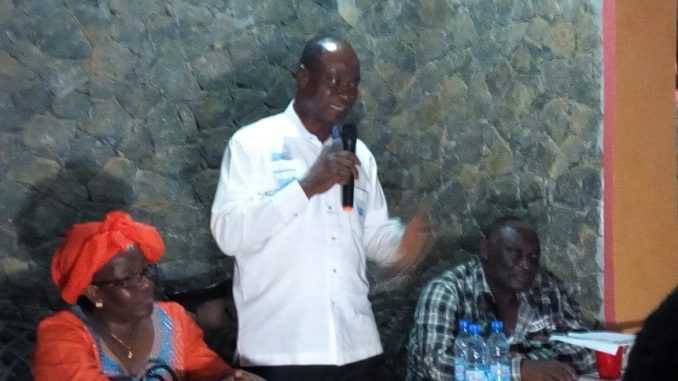 Madam Nanette Thomas, Minister of Political and Public Affairs pointed out that the Krios have great trust in Dr. Samura Kamara to take the country to a higher level in development, noting further that they will do everything humanly possible to retain the APC in governance.
The newly elected Member of Parliament, Hon. Ajibola Emmanuel Manly-Spain who is tipped to be the next Speaker of Parliament assured of the Krio for APC support to the party at all times.
Presidential Candidate for the All People's Congress (APC) Party said on Thursday that the past elections have taught them a great lesson and that they hope to address the shortfalls that led to his party falling behind the opposition Sierra Leone People's Party (SLPP). Addressing the Krio For APC at Regent, the APC Presidential Front Man noted that he has never seen never seen an incumbent government struggling like this to go into a run-off. "We have learned our lessons. The results of the March 7 elections showed us some unfortunate dimensions. It is frustrating and sickening," he said and added that the result was not an APC result due to the over 130, 000 void votes, so many recounts and canceled stations.
Dr. Samura Kamara commended members of the Krio Community for volunteering themselves to be Polling Agents in the coming run-off elections in order to prevent electoral malpractices. "With your Association, we now have an entry point. You are on the right track and I am impressed," he noted, reiterating further that there are power, unity, and cohesion in the APC, which the party is building upon to always make a difference in society.
APC under his administration, he said will be a born-again APC that will deliver more than what President Koroma has done. "We have no losers in the APC and we will continue to deliver the goodies as we have been doing," he assured.