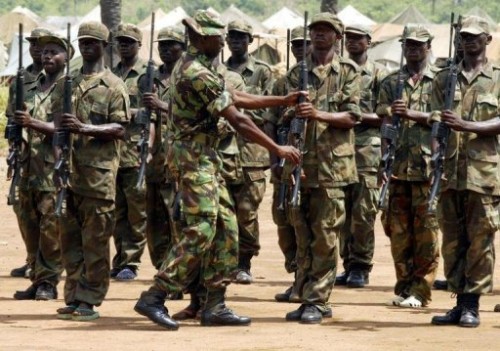 By KABS KANU
A leaked military document doing the rounds in social media and sent to Cocorioko has asked top officers of the Sierra Leone army to report to the CID  for investigations.
According to the leaked document, the officers were asked to report to the CID  for investigations into the alleged discovery of "Large cache of ammunition at the Presidential Lodge , Hill Station, Freetown ."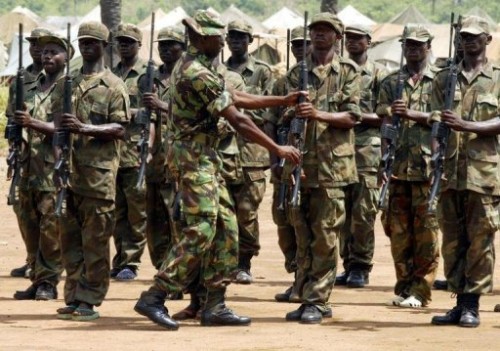 The document (Shown below ) surfaced after weeks of rumors and speculations that the new government of President Maada Bio ( Himself a retired soldier ) was trying to remove top brass of the military to replace them with loyalists.
There had also been fears within the dethroned All Peoples Congress ( APC )  that the new government was trying to frame top officials of the former government and link them to a covert attempt to stage a coup.
Since the SLPP Government came to power in March, life in the country has been tense and full of suspicions and social and traditional media reports  and complaints about a massive purge of former APC  operatives from the ministries, departments and agencies (MDAs ) , quasi-government institutions and every strata of the work force and even the diplomatic corps and the military and police.
Government defenders and spokespersons on social media have denied the existence of a purge , but the government has carried out  persistent and relentless dismissals of ex-APC  supporters from positions  across the broad spectrum of the job force.
Many Sierra Leoneans have been complaining about the vindictive and vengeful nature of the Bio government which is being accused of launching a campaign of revenge against the opposition for perceived wrongs during the APC  rule. Sierra Leoneans complain that the government has overstepped its bounds because the APC Government of President Ernest Koroma did not actually engage in massive and wholesale dismissals or harassment of SLPP operatives and supporters during their rule as claimed by the SLPP.
It is not known if the military officers mentioned in the document have been reporting to the CID  and what is the prsent status of the so-called investigations.
When the reports of the so-called cache of arms surfaced, APC  supporters in the social media retorted that it was just an SLPP ploy to target , harass and even get rid of their former operatives and supporters.
We will bring you more reports on this issue.