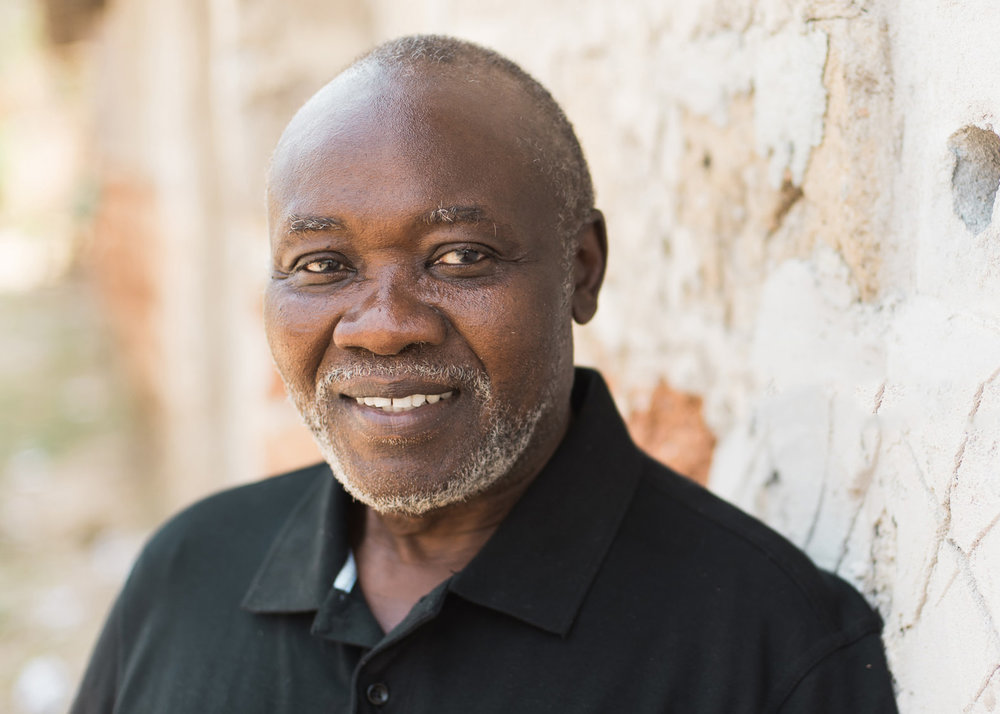 Rev. Alfred SamForay, Quitting SLPP

I wish to inform all friends and colleagues that my wife and I have decided to leave the Sierra Leone Peoples Party (SLPP) with immediate effect. You may recall that in June this year in my posting "Open Letter to Alhaji Dr. Kandeh Kolleh Yumkella", I advised then Flagbearer for the SLPP that it was time to bid fare well to Unity House and seek peace elsewhere with people of like mind for the betterment of the nation. As many of you now know, Yumkella formally and finally exited the party on Tuesday September 5th. My open letters to him to leave the party as well as our exits this time are not entirely by happenstance. It means that despite Yumkella's long term love affair with the party of his father and his strong desire to stay and work with the leadership of the party, he is willing to listen to people like myself and other stakeholders who saw no way forward.   Having advised him to leave the party for the betterment of the nation, it will be, therefore, inconceivable for me to remain after he leaves.
Those who know me personally or who are close colleagues of Kandeh and Philo know that they have been close personal friends of me and my wife for over thirty years. As they say blood is thicker than water. Or as King Solomon observed, "A man has many friends for companionship, but there is a friend that sticks closer than a brother".  We have been in each other's business far too long and now the biggest business of all – Salone bizness. So my exit statement above should come as no surprise to anyone who knows me in name or person.
As many of you know, I am too invested in Salone bizness to be an outside observer at the most crucial moment in the nation's political history.  When rebels of the Revolutionary United Front (RUF) invaded the country in April 1992 and rogue members of the Armed Forces Revolutionary Council (AFRC) turned against the government they took an oath to defend, I and other like-minded patriotic citizens formed the Sierra Leone Action Movement for the Sierra Leone Civil Defence Forces (CDF-SL) to assist then Deputy Minister of Defence, Chief Sam Hinga Norman, to restore constitutional government. For that I was called "Kamajor Reverend". When Chief Norman and two of his colleagues Moinina Fofana and Alieu Musa Kondewa were arrested, tried and incarcerated by the so-called special court for Sierra Leone, some of us assisted the CDF indictees until Chief Hinga Norman met his untimely death in exile in Dakar, Senegal in February 2007.
Now that the democratic gains for which the CDF fought and restored in Sierra Leone and for which Chief Norman paid the ultimate price seem to be threatened by political sycophancy, malaise, rampant public corruption and stagnant economic growth that threatens our very existence as a free nation I once again believe it is time to take our nation's destiny into our own hands. I have no doubt that the social, economic and political climate that exist in Sierra Leone today are the very same conditions which gave rise to the civil war that set us back several decades of development and self-government.
For this reason more so than personal preferences for who should take the nation out of the current state of stagnation and retrogression, we have decided to give our undivided support to the person and organization that we have the utmost confidence to reverse our decline as a nation and propel us forward. For this reason we have decided to become members of the National Grand Coalition (NGC) and when the PPRC completes its registraation of the movement I will gladly accept the invitation to be a founding member of the party. Personal relationship aside, I am confident without a shadow of doubt that Alhaji Dr. Kandeh Kolleh Yumkella, leader and principal organizer of the NGC is the best person to move the nation forward. As stated earlier I have known Kandeh personally for over three decades and I believe he has the professional ethics, personal integrity, dedication to duty and international connections we need to galvanize support from both within and outside the country to give hope and opportunity to our people.
As a Southerner, I appeal to other progressive minded South-Easterners not to hold themselves as hostages to a party or political ideology they do not actually believe in. Or a candidate they know in their hearts cannot win in 2018. The country is more important than the party and the party is more important than any individual flagbearer. We cannot afford to squander another five or ten years because of tribal, ethnic or Regional preferences. This time we must leave these sentiments behind and support the candidate we know will take the nation forward.  For Yumkella, I wish him and his family all the best on this uncharted trail. No doubt there will be some difficult days ahead, but if it is of any solace, the good doctor should consider the example of the Patriarch Abraham, the father of the Christian, Islamic and Jewish faiths when he had to follow God's command to leave his comfort zone. The Lord said to Abram, "Go from your country, your people and your father's household to the land I will show you. I will make you into a great nation, and I will bless you; I will make your name great, and you will be a blessing."  So Abram went, as the Lord had told him…
This posting will serve as a notice of resignation to the Secretary Generals of SLPP North America, SLPP Chicago Chapter and the National Secretariat in Freetown.  We fare you well.
Rev. & Mrs. Alfred Munda SamForay,
Indianapolis, Indiana, USA.
.