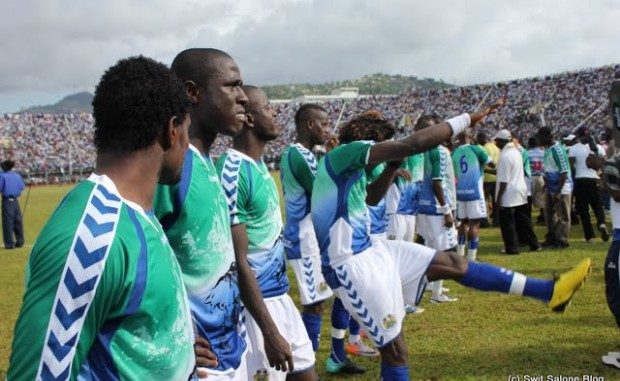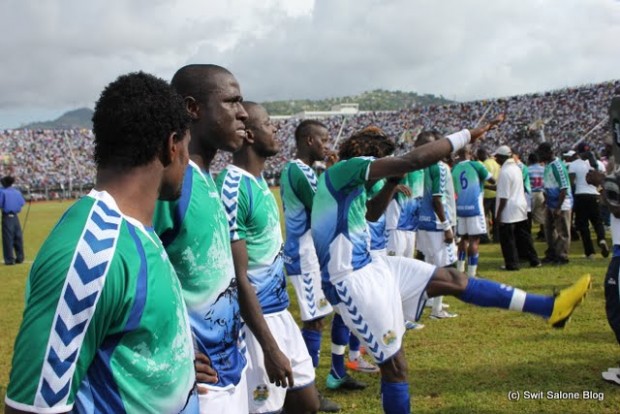 LEONE STARS VS. LONE STAR : IT SHOULD BE DO-OR -DIE AGAINST LIBERIA NEXT MONTH
By Veteran sports analyst and promoter Kabs Kanu
Stakes in matches between Liberia and Sa Leone are very high , like Arsenal /Liverpool / Man. City Vs. Man. United soccer clashes. No supporter involved in this axis wants to see his team lose to the other.
When I was in Liberia , Sierra Leoneans living there preferred to lose to Guinea and Ivory Coast than to Liberia because of the bitter rivalry between us and the Liberians.
Even at club international level, matches between Liberia and Sierra Leone are humongous and bruising . Mighty Blackpool, East End Lions , Fisheries and Real Republicans can tell you a mouthful. Sierra Leone Football authorities should therefore buck up and start serious preparation for the forthcoming World Cup encounters with Liberia.
It is not only our soccer rivalry with Liberia that is at stake. Our national pride is also important as it is high time that Sierra Leone began making her mark in international football.
There is no reason for us to be underdogs because we have talented footballers making tremendous impact at home and on the international stage and it is delightful news this morning that the Sierra Leone Football Association ( SLFA ) has invited 18 players from abroad to join the training.
Leone Stars' biggest determination should be to beat Liberia in the very first leg of the World Cup at the Samuel Doe Sports Stadium in Monrovia next month, so that the Second leg at the Siaka Stevens Stadium will be a formality .
In previous competitions lately, Leone Stars have put up brave and brilliant performances against more powerful African nations like Cameroon, Egypt, South Africa, DR Congo etc . and there is no reason why they cannot do the same against Liberia.
Next month's clashes should be do-or – die for Sierra Leone .
Sierra Leone soccer fans want victory against Liberia next month and it is not beyond the ability of Leone Stars to do it. With an experienced Ghanaian coach like Sallas Tetteh and the kinds of players we have now, we expect spectacular football from the Leone Stars and victory that will keep us jubilating for long.