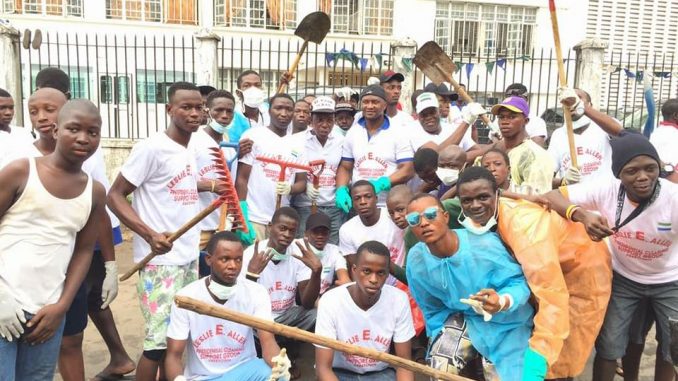 Former Sierra Leone footballer, Leslie Allen has emerged as a local champion of community cleaning in Fourah Bay and it's environs.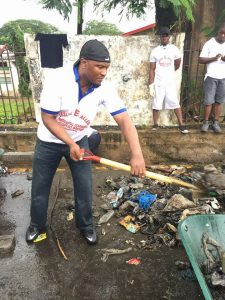 Allen has mobilized scores of youths to join the ongoing Operation Clean Freetown campaign in Wards 369 and 371 all within the densely populated communities of Fourah Bay, Guard Street and Mabela in the East end of Freetown.
Past Thursday, Leslie Allen was at Dan Street Market where he joined the President's Delivery Team and Masada to clean the entire market and other public places within Kennedy Street and Savage Square. He was again spotted this morning at Guard Street and Mabela complementing the efforts of government for a clean and healthy Freetown.
*"I am particularly inspired by this government initiative… Our capital city has to remain clean if we must fight off the diseases that claim the lives of our children"* He called on Sierra Leoneans to support operation Clean Freetown as he puts it: *"this is just the best thing to every happen to Freetown in decades….we all have a responsibility to make our society a better place"*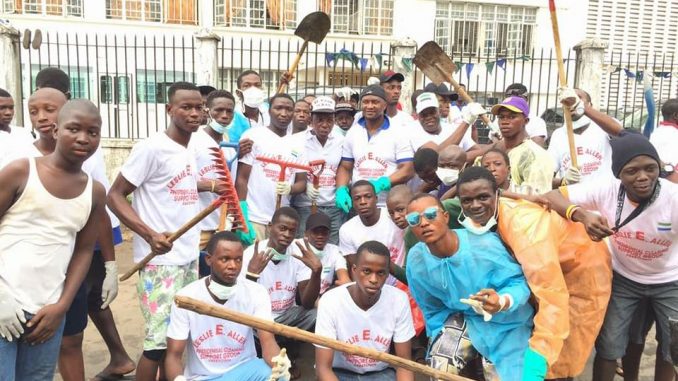 The former Leone Stars man has also earlier donated over 60 bags of rice to Muslims in his community. He described the gesture as his own contribution towards less fortunate compatriots in this holy month of Ramadan.