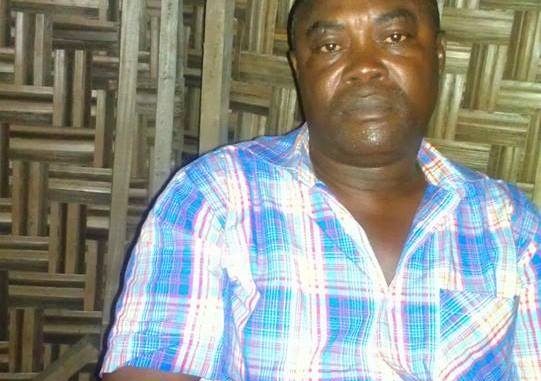 The Managing Editor of the New Storm newspaper of Sierra Leone, Mr. Ahmed Bob Kanneh,  died this morning after suffering a cardiac attack.  Life is so cruel and unpredictable.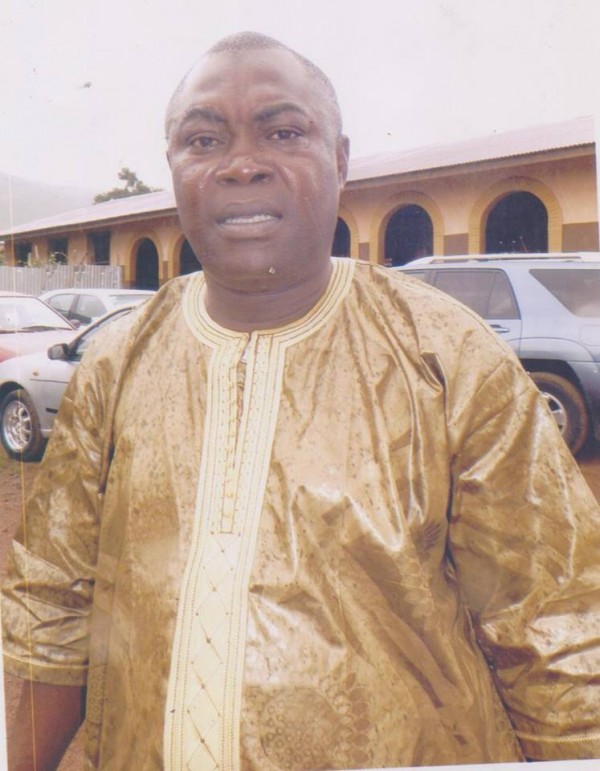 Only one month ago, Mr. Kanneh was paying tribute to a colleague fallen journalist , Mr. Mohamed Jaiah. Today, his journalism colleagues are paying tribute to him on his sudden death.
We express our deepest condolence to his family , friends and colleagues. May his soul rest in peace.
Here are some condolence messages from Kanneh's stunned colleagues :
Kanneh, gone too soon!
I'm heartbroken with the loss of fellow Journalist Ahmed Bob Kanneh. He was more like a brother to me having worked together with him for years before we left our separate ways to establish our respective newspapers. Ahmed was a fine gentleman who hardly hurt a fly. I spoke to him few days ago and promised to see him in Freetown soon. This meeting will no longer be possible. Ahmed is gone!
Sierra Leone journalism has lost a great player. He will be greatly missed.
Rest In Peace my Brother!
SORIE SUDAN SESAY
My Kanneh gone so soon………
How I wish the angel of death should have contact me first ….Only if Allah can give him life back…..
My Kanneh use to b a personal friend of mind. We belong to the same Journalist Fraternity Club where we always wine and dine together. kanneh is a friendly man whose relationships to everyone is written in d good books of life. His way of life and approach to one another is always in good mood. I remembered last talking to him few days ago while at the Freetown Big Market. It was he (Kanneh) that spotted me coming from a restaurant . He called me and say "Sall Tee what's d way forward concerning our fraternity. I responded to him that we are trying to do fine just that his absence was felt due to d personal relationship among us. Today , my Kanneh is no more and is gone for good. How I wish I could have the powers to stop the angel of death descending on my man like that at a time we needed him most. How I wish God Almighty would have spare him some time to live on earth to complete his mission. My Kanneh u are gone but your memories will continue to lingers on us till we meet again. ….Rest in Peace D Sea to the CEO…..may Allah grant u the highest heaven. …
SALLIEU TEJAN-JALLOH
__________________________
Mohamed Jaiah: Too Young To Fall
By Ahmed Bob Kanneh
I am writing this tribute with a heavy heart. This is because I am writing it for someone whose memory cannot easily fade away. My heart continues to weep in silence. He was indeed a true friend and brother to me.
Mohamed Jaiah is gone, but his deeds linger in the minds of many, especially folks in the field of Journalism. Mohamed Jaiah never differentiated between who is big or small, because he would give in his best for anyone as he was down -to -earth. I could not imagine Mohamed Jaiah is lying so low today. As young as he was, he never in his widest dream imagined this present moment.
Ladies and gentlemen, let's take heart; it is the will of God. There is a saying that 'No one commands nature, you always obey it.' Our brother has obeyed his on Tuesday 4th, July, 2015.
I have been devastated by the deaths of many friends. Some of them later became brothers. They include Stephen Amara, Abdul Deen-Will, James Yamba and, of late, my twin partner (as he used to refer to us), Lans Fofie, and many others. The death of Mohamed Jaiah came to me like a shot in my heart. Our closeness cannot be over-emphasised. Even the day before his death we saw each other.
I first came to know Mohamed Jaiah in the early 80's in Bo. That was school days. From then onwards we have been very close allies. Mohamed Jaiah was open-minded to his friends and was generous to a fault.
During our school days, Mohamed Jaiah used to bail out friends who were in dire need. He used to boast, "I am my Mummy's pet; I am the only child to my Mother." He was referring to late Aunty Mariama Kawa who died three years ago. Aunty Mariama Kawa did everything to make Mohamed Jaiah happy.
After school days, I lived with Mohamed Jaiah in Kono. By then he was with his late uncle, Eddie Smith, who was a journalist.
It was in Kono our relationship became concrete. He was Eddie's Manager in a night club called Amos International. That was in the early 90's. We came to Freetown almost the same year, running away from the rebel attack on Kono in October 1994.
In 1995, I joined the Concord Times Newspaper, which was located then at Pademba Road close to the Safcon Petrol Station. Mohamed Jaiah's residence is around that area. He took me to his residence at Benjamin Lane, and we started visiting each other. Since he was not working, and knowing him to be a sweet talker, I took him to one of our brothers, Siega Saw, Editor of Expo Times who employed him to solicit adverts for his newspaper.
Mohamed worked at Expo Times, Daily Mail and later joined the News Storm. At the News Storm, Mr. Jaiah was soliciting adverts and controlling the paper's finances. He worked there for few years.
Mohamed Jaiah became a hot cake on the market as every Editor wanted him to work for him. He persuaded late Christian Kailie to register his own medium – the Salone Times Newspaper. He served that newspaper until his death.
I was so close to Mohamed Jaiah that he chose me to best him during his wedding. This was together with Mr. Sorie Fofanah, but I actually took Mrs. Theresa Jaiah to the altar. I also deputized Mohamed in the naming ceremony of one of his children, Nyakay.
The quality Mohamed Jaiah possessed was his smiles. He hardly got annoyed, and I have never seen him angry. When hurt he would express his feelings in a subtle way to prevent confrontation.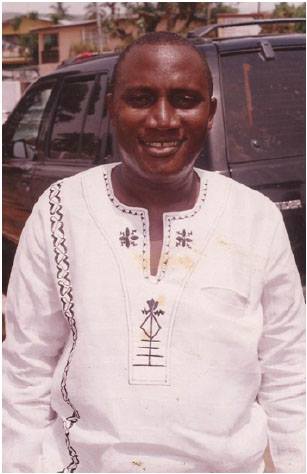 MOHAMED JAIAH
We have all lost Mohamed Jaiah, the caring and loving friend, husband and father. His children miss him greatly.
I was with Mohamed Jaiah all throughout the weekend before he died on Tuesday 4th August. I was shocked when Sheikh Bawoh broke the news of his demise to me at about 7:20 am. I flatly denied him (Sheikh), the reason being that I was with Mohamed Jaiah the previous night. But the tragedy struck deeper when Theo Harding of Salone Times confirmed the sad news.
Today, Mohamed is in the true world. The best we can do for him now as a friend, brother and colleague, is to always remember him in our prayers so that God can forgive his sins.
To you, Mrs. Theresa Jaiah, you have the right to shed tears for the demise of your beloved husband. But I want you to wipe your tears and stand strong as a woman. You now have the burden of serving as mother and father of your children. We shall be by your side. We all loved him, but God loves him best.
Mohamed Jaiah, you have left us in this sinful world. Go and prepare a place for us. We shall one day meet on that beautiful shore. Sleep and take your rest. You came for a mission and you have completed it. Rest in your Master's bosom.
Adieu, Mohamed Jaiah