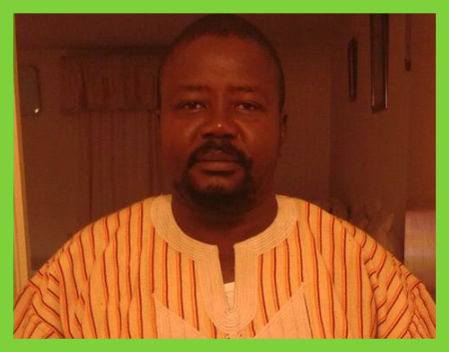 By Abdulai Mansaray
Our country has had an eventful fortnight, if the news making the media rounds is anything to go by.
In a bid to make Sierra Leone a popular tourist destination, the government issued a communique with the bold step of abolishing the requirement for visitors travelling to the country to obtain a visa at their country of embankment; before arriving in Freetown the capital city.
In spite of the abundance of tourist attractions, it is estimated that the country is losing about $100 million every year as a result of its inability to create nectar point for tourists. While some have questioned the security implications, much in part to the risk of terrorists being attracted, the government sees this move as a good foreign exchange earner; which goes without saying that it's a premium need.
In the mean time, the Chinese envoy to Sierra Leone met President Bio recently to buttress further bilateral cooperation between the two countries. Last week, the International Organisation for Migration is reported to have a signed Memorandum of Understanding (MoU) with the Sierra Leone government; to start commercial production of pineapple in a $40 million deal. The aim is to create employment opportunities in Agribusiness for specially the country's perennially unemployed youths; and by so doing reduce the high risk of, and combat irregular migration that has seen scores of people lose their lives to the unforgiving high seas; in search of a "better" life and opportunities.
On the political front, President Bio has reportedly warned the newly recruited female soldiers to stick to barracks duties and stay away from politics. Sounds like our police force could do with a similar prescription too. While the U.S government, through the U.S Trade and Development Agency (USTDA) has pledged to fund a feasibility study, which will be carried out in partnership with the Ministry of Energy of Sierra Leone to bring clean energy to thousands of people in the country, the Anti-Corruption Commission has also been busy with its own clean up exercises. One of the most touted criticisms that have dogged President Bio's tenure has been his carbon footprint; which have left his detractors wondering whether he was taking flying lessons. But it is beginning to feel like all those air miles were not in vain; as we look forward to seeing these projects come to fruition. But if social media is anything to go by, you will be forgiven that it is all doom and gloom in Sierra Leone.
But in spite of all the positive and good feel factor, it sounds like our penchant for attracting chaos is never far away. The twin forces of corruption and violence seem to go hand in gloves in our country today. And as usual, both never fail to generate controversy, and social media is ever present to provide the platforms for the big conversations.  But as we are all beginning to realise, social media has its dark side in revealing its passing acquaintance with the truth. Where social media is concerned, truths and facts become the first casualties of collateral damage; christened Fake News.
Our social media platforms have been awash with photographs of individuals adorned with cardboard notices, and strategically placed by the buildings of the highest court of the land; as if it is a lantern parade to publicise alleged fraud. The individuals are alleged to have been involved in a racket of exam (WASSCE) malpractices. According to social media, the ACC has undertaken this "bold step" to name and shame these individuals; as a deterrent to future malpractices. But as usual, this has come for in for criticism and approval in equal measure; and the social media has not disappointed.
The irony of strategically placing these individuals within the vicinity of the law courts is not lost on many people. Some have questioned the legal audacity of the ACC to find the individuals "guilty" and parade them for public humiliation without due process of the law. They believe that the concept of presumed "innocence until proven guilty" has been translated backwards. In its defence, others have quoted section 7 (1a), that "the objects for which the commission is established; to take all steps as may be necessary for the prevention, eradication or suppression of corruption and corrupt practices", as mandated by the Acts of parliament.
And there are those who also believe that this act of reverse psychology will go a long way to deter would be criminals; and that if they are named and shamed, the world will become a tighter place for them. But should we be mindful that, although shame can be a soul eating emotion, it can also corrode the very part of us that believes we are capable of change?
Those who dismiss this action by the ACC as a political gimmick even go as far as accusing the ACC of using actors; that these individuals have nothing to do with teaching or the alleged corruption. However, and in spite of the support for this action, many are questioning the selective nature of this exercise. In an article captioned "Another big success for Sierra Leone's Anti Corruption Commissioner Kaifala" (sierraleonetelegrapgh.com, 08/09/2019), and in what was described as "another confidence booster with the public, after his investigators intercepted a major exams fraud in Freetown", the Commissioner is quoted as saying that "In this fight, there are no tigers. We are going after corruption wherever it is and expose the schemers for all to see, without fear or favour". But without minimising the alleged corruption of these individuals, is it true that there are no tigers? Time will tell and you will be the judge.
During Kaifala's  latest presentation of his 52 page report which catalogued the increase in conviction rate, increase in the revision of systems and processes to entrench prevention activities, to name but a few at State House, President Bio reaffirmed his belief and drive that "the fight against corruption is a fight we will fight and win". Can I get an Amen here?
There is no doubt that the ACC, under the guardianship of Kaifala has taken and made laudable steps to tackle corruption. Through sensitisation and engagement with the local communities, the ACC has kept the concept of corruption squarely on the psyche of Sierra Leoneans. The notion that corruption is a normal and accepting phenomenon is slowly but surely changing. The ACC Czar has not killed corruption in Sierra Leone, but it is gradually becoming or seen to be the exception, than the rule. That could be a starting point.  However, many will be wondering why this sort of naming and shaming has only been applied to the small fish in the big pond. Many people would like to know why the "big Alayjos" are not on our small screens for similar scrutiny, or as guests at the Padema Hotel. Some are even wondering whether the Commission of Inquiry (COI) is still in situ. Since the inception of the COI, most of what the public has been treated to are just interviews, interviews and more interviews. We hear of arrests, bail, arrests bail and more arrests and more bail.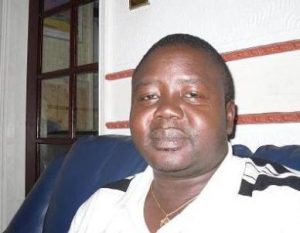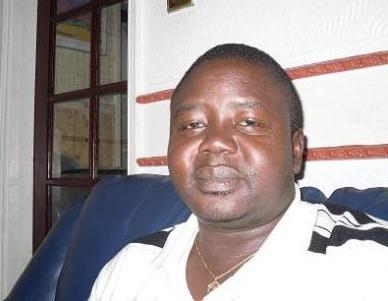 No one is denying that the process involved in the COI is a judicious matter, and as such must be judiciously undertaken. However, many would rather like to see this process undertaken expeditiously. Get your dictionary.  We can all recall that one of the main criticisms of the ACC under the last government was that, only the traffic warden, school teacher or the janitor was charged by the ACC. We used to hear of the arrest of big guns making front page news, only for it to end up as wrapping paper for "akara". How many ministers, business tycoons, or politicians were ever jailed for stealing funds belonging to the average man at Kroo Ton Road, under the last government? In a seemingly unjust country like ours (I have to choose my words carefully), we have always honoured and glorified the wealthy; irrespective of how ill gotten that wealth was amassed.  And that is a disgrace.  The ACC boss Kaifala has done better in the fight against corruption, but is he at risk of being tarred with the same brush as during the last government?
No one is pretending that the fight against corruption in Sierra Leone is a child's play.  President Bio always reminded us that in the fight against corruption, we must be ready for corruption to fight back. Lest we forget, "Justice will not be served until those who are unaffected are as outraged as those who are."(Benjamin Franklin). Parents are still reeling from the shock that in recently released West African Senior Secondary Certificate Examination (WASSCE), more than a reported 95 percent of students who took the examination failed or did not obtain the five credits required for admission into universities. Now factor that against President Bio's flagship Free Quality Education for All programme, and you can begin to feel the hammer blow right in your face. Some believe that it is response to this apparent failure of the Free Quality Education that the government, through the ACC is taking a sledgehammer to crack the nut; by making an example of the little guy.
It is very tempting, especially to Bio's detractors, to see the WASSCE results as a failure of the Free Quality Education Programme. No it is not. Our educational system has been failing for a very long time. In the last decade or so, we have seen clusters of private school enterprises mushrooming all over the country. We saw how our educational system morphed into the fastest cash cow over the years. Did anyone brother to set standards for these schools? Where these schools subject to inspections? When last did you see or hear about the visit from the Inspector of Schools? In my day, that was one of the few times my teacher smiled at me; because he expected us to be on our best behaviour for the inspector. What was the minimum criterion for setting up these "private schools"? All it took was a ramshackle building and a few "educated" masters to teach. This does not mean that there were no good private schools, but it shows that our school system was left in the hands of cowboys and unregulated.
If you scour the length and breadth of the country, you will such schools carrying high sounding names like Oxford Academy, London institute of Learning, Cambridge International Academy etc. They gave parents the impression that their children will get the kind of education that their names connote. Even public schools were now seen as providing inferior education, and parents were insidiously blackmailed into paying for private lessons, to ensure their children gained promotion.
President Bio's free education programme is barely 2 years old, and he is blamed for a failure that owes its origin to decades of neglect. Even under the free education, some people have found a way to wring out the last penny from parents. This is not an apology for the government. The results just illustrate the gargantuan task that lies ahead of Bio's free education drive. I once saw a teacher in a private school teaching English language in Krio. I know you won't believe it, but I did.
Just don't forget turn the lights off, when you leave the room.