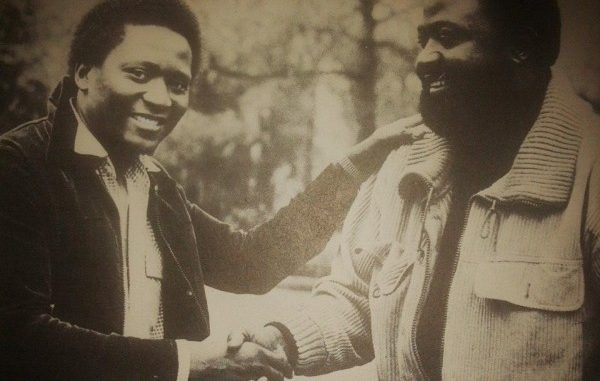 Management and Staff of the Sierra Leone High Commission in the United Kingdom woke up this morning to the sad and shocking news of the death of the mission's Trade Commissioner Akie Deen, who passed away over the weekend.
He died in Freetown where he has been shuttling in and out of the country embarking on trade missions in a bid to boost the business climate of Sierra Leone.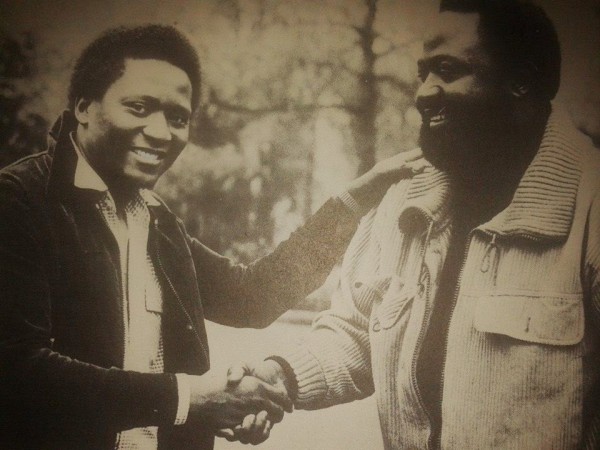 AKIE ( RIGHT) IN HIS HEYDAYS SHAKING HANDS WITH SINGER BUNNY MACK
Akie Deen was appointed to the enviable position of Trade Commissioner shortly after President Dr. Ernest Bai Koroma took over office in 2007, to strengthen trade and economic relations between Sierra Leone and the United Kingdom and has been very effective in promoting the country's interests.
He was such a very friendly person – no doubt, news of his death was received with shock and disbelief by colleagues at the High Commission.
AKIE DEEN
The former Trade Commissioner was a political activist who has contributed immensely towards the growth of the ruling All People's Congress party (APC).
A closed friend of late former President Joseph Saidu Momoh, Akie was also a founding member of the Youth Wing of the APC.
He was educated in Sierra Leone, United Kingdom and in the Soviet Union, where he attended the Komsomol School for training political leaders in the late sixties.
Until his sudden death, Akie Deen dedicated considerable time and energy in promoting Sierra Leone in diverse ways such as music, sports and culture – as well as being on record as Sierra Leone's first record producer.
As an international music promoter, he has worked with some of Africa's legendary performers including Sunny Okusun, Brenda Fasie, Lucky Dube and popular sensational African superstar musician Kanda Bongoman, whom he recently took to Sierra Leone for a live musical performance.