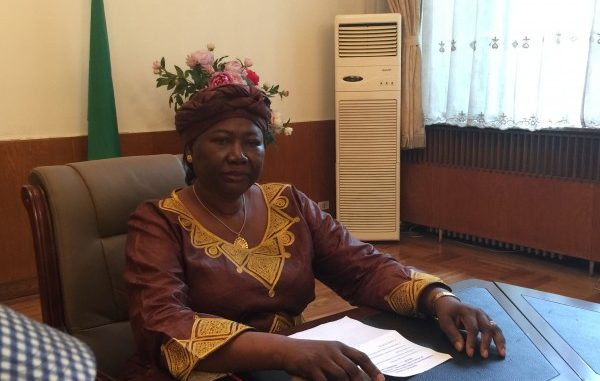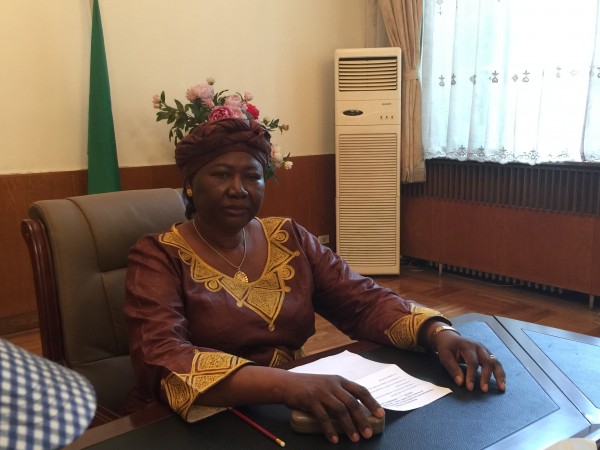 President Ernest Koroma will always be applauded when it comes to the issue of women and leadership in managing state institutions. Under his watchful eyes, the country has witnessed women providing managerial direction in a number of public institutions. From ministerial positions, providing the platform for them to become heads of parastatals, bringing them to the fore as in making them ambassadors, the President has always given relevance to the contribution of women in nation building.
Today, women do not only serve, but are performing exemplary in their roles as in State Chief of Protocol (Rasie Kargbo), Minister of Local Government (Diana Konomani), Head of the revenue collecting institution-National revenue Authority (Haja Kallah-Kamara), Director-General at Foreign Affair Ministry, (Ambassador Khadijatu Bassur who, until recently was Ambassador to Senegal), Ambassador to Nigeria (Haja Afsatu Kabba) and Ghana (Umu Tejan Jalloh-who was also first Female Chief Justice under ever in the history of the country and appointed by THIS GOVERNMENT AND PRESIDENT!), and Acting Trade Minister, Mabinty Daramy, amongst others.
Women can be a vanguard for change and socio-economic growth of a given nation. Their commitment to duty, serve and bringing result is phenomenal. Sierra Leone's Zainab Hawa Bangura keeps performing well as the United Nations Secretary-General's Special Representative on Sexual Violence in Conflict, following her appointment on 22 June 2012, replacing Margot Wallström.
Sierra Leone's Beijing Mission, for the past eight months, has had a woman as Acting Chief of Mission, in the person of Kumba Alice Momoh. She took over from Vice President Foh who left behind a legacy of commitment, and dedication to ensuring a surge in the ties between the two countries, more so in seeking more investment opportunities from Asia in general and specifically from China to Sierra Leone. Momoh's appointment by President Ernest Koroma, it should be known, is pinpointing Government's commitment to bringing more women at center stage of the country's governance process. No doubt, her mantle of leadership has helped in galvanizing the thrust and oomph needed in lifting the bars of cooperation ties between the two countries. Her commitment to fostering these ties kept being utilized each time she is availed with the opportunity.
This brings to mind the role played by the Chinese in tackling the ebola and that of the Embassy especially in facilitating movement of Chinese from the perspective of visa issuance and having meetings with other players like sister countries within the MRU framework-Liberia and Sierra Leone. China played an exceptionally great role in bringing an end to the ebola virus in the three most affected nations. Madam Momoh and team at the Embassy had sleepless nights, in not just seeking supports and help, but in working with sister embassies-Liberia and Guinea; holding meetings; giving status reports to relevant players; and eventually extending appreciation to the Chinese for their support.
In the last couple of months, Madam Momoh has grasped the dexterity of effectively utilizing networks like the framework of the Forum On China -Africa Cooperation (FOCAC) in the quest for an ebola free Sierra Leone. She now continues to build on those networks established during the struggle to overcome ebola. She has been quietly performing bringing results. As Sierra Leone was marking an end to the ebola scourge, Momoh could not hold back but was literally pouring broken tears, thanking the Government and people of China for their brotherly support to Sierra Leone at a crucial moment. She made bold, in saying, the Chinese support as "something exceptional" having "demonstrated that a friend in need is a friend indeed" for which as a country Sierra Leone shall ever be grateful.
Madam Momoh is sanguine of a better and prosperous post ebola Sierra Leone. As an embassy, we shall forever thank all those who stood by us, and provided us with all what was needed. The Chinese indeed, came when needed most; they brought in medical personnel, mobile labs, technical support etc. They allowed dozens of Sierra Leonean students to fly into China to further their studies at a time our citizens had difficulties traveling out. Challenges have been left but as Kumba Momoh optimistically said on the 7th November, "With the leadership of President Koroma, we shall bounce back" Optimistic, we all are!
John Baimba Sesay (Mao)-CHINA