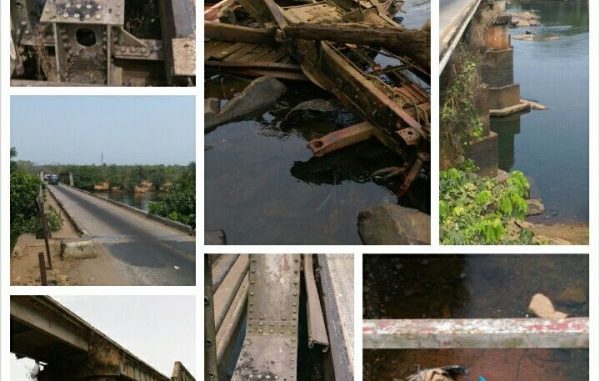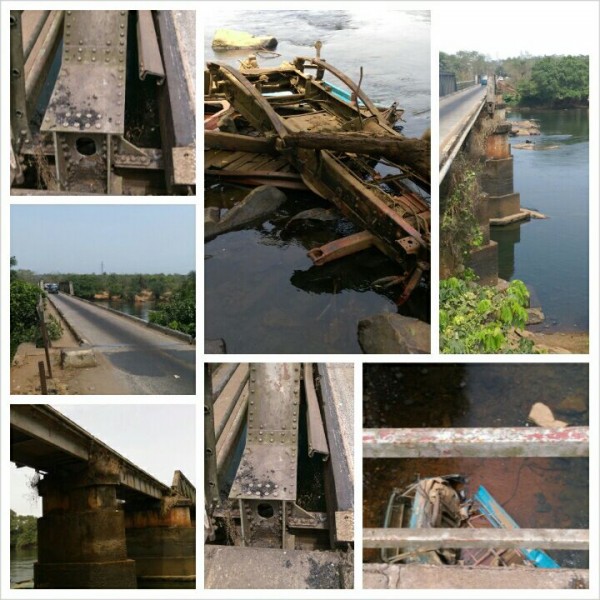 MAGBELE BRIDGE REMAINS A DEATH TRAP❗❗
Shall We Wait for More Deaths❓❓
Magbele Bridge – that fifty meter colonial bridge on the Masiaka/Makeni highway appears to be waiting for another set of victims, thanks to the inaction of the Sierra Leone Roads Authority ( SLRA).
Platinum Media has completed a layman's assessment of the bridge and we are shocked to discover that despite several fatal accidents on the bridge, the SLRA has done little or nothing to minimize the frequent loss of lives on a bridge located on one of the busiest provincial routes.
The terrifying experience of crossing the very narrow Magbele Bridge continues to haunt motorists and pedestrians some of whom have painfully perished in the stony flowing river below.
The iron bars on both ends of the bridge have disappeared, leaving motorists dangerously exposed to swerving to either sides of the bridge and plunging into the Rokel river.
Eye witnesses informed Platinum that last year alone, over 15 people had perished in separate incidents when vehicles they were driving in plunged into the river.
"Around December last year, we were at this very spot when a jeep fell into the river….five people drowned and some of them were coming home from abroad for the Christmas holidays" said Alusine Conteh, a sand miner at the Magbele Bridge.
Police at the nearby Masiaka Police Station could not provide us any figures, but residents at a nearby village told Platinum Media that more than 50 people have pershied under the bridge in the last three years. "Some of the victims were also foreigners including Chinese and Westerners…..at one point, we had to rescue a white guy who was trapped inside a jeep that fell into the deep river" said 32 year old Sheka Turay a fresh water fish hawker.
Platinum Media also discovered that there were no traffic signs to warm motorists approaching the bridge. The speed bumps at the bridge's entrance have not only smoothened but are perhaps more dangerous to speeding vehicles. Early last year, there was news of an imminent reconstruction of the bridge alongside other bridges in the country with a major funding coming from the European Union. We are yet to see any semblance of work starting on the Magbele Bridge.
Several efforts to reach the SLRA high command have proved futile. Platinum Media is therefore urging government to apply necessary action to prevent more deaths on Magbele Bridge
SLRA should act now or we will continue to ask; how many more will die??
© Platinum Media