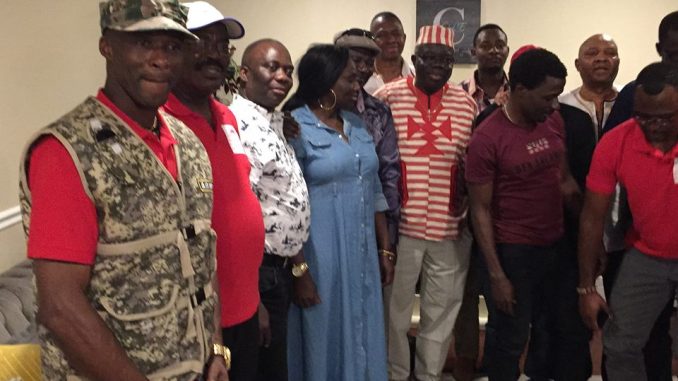 There are many matters of national concern recently—–The mudslide disaster that claimed over 1, 000 lives and displaced thousands more;  the big goof by the National Elections Commission in losing important voters data; the U.S.  visa restrictions on Sierra Leone; rumours on social media that the elections will be postponed etc etc.
President Ernest Bai Koroma, cognisant of the effects these national concerns and rumours have on diasporans with regards to national unity, national cohesion, national integration and participation in national affairs, has dispatched the Presidential Spokesman, Mr. Abdulai Bayraytay , to the United States and Canada to hold important town meetings with Sierra Leoneans to discuss these concerns with a view to bringing diasporans up to date with what is really happening in the country.
The Government of Sierra Leone attaches  huge importance to these town meetings and has called on the Sierra Leone Embassy in Washington DC and the Permanent Mission of Sierra Leone to the UN in New York to facilitate them.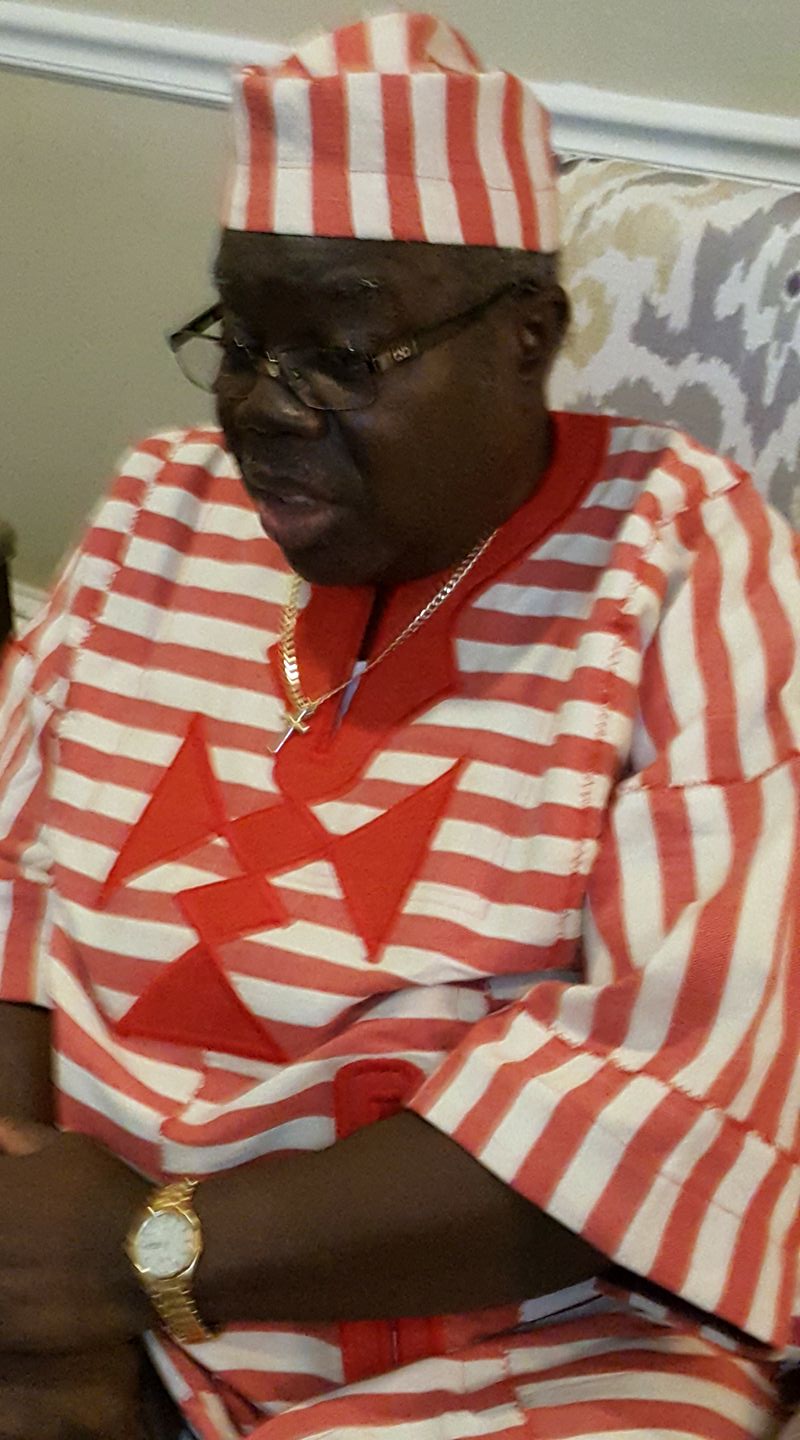 AMBASSADOR STEVENS ADDRESSING THE MEETING
Consequently, the first town meeting on the series will be held this evening Sunday September 17, 2017 in Staten Island , New York, hosted by the umbrella organization, the Union of Sierra Leonean Citizens in New York ( USLO ).
The second town meeting will be held in New Jersey on Friday September 22, 2017 . Yesterday, at a grand All People's Congress ( APC-New Jersey ) meeting in North Brunswick, New Jersey, attended by Sierra Leone's Ambassador to the U.S, H.E. Bockarie Kortu Stevens, it was unanimously agreed by attendants at the meeting for the town hall meeting to be held on Friday, given the fact that many Sierra Leoneans will be off from their jobs .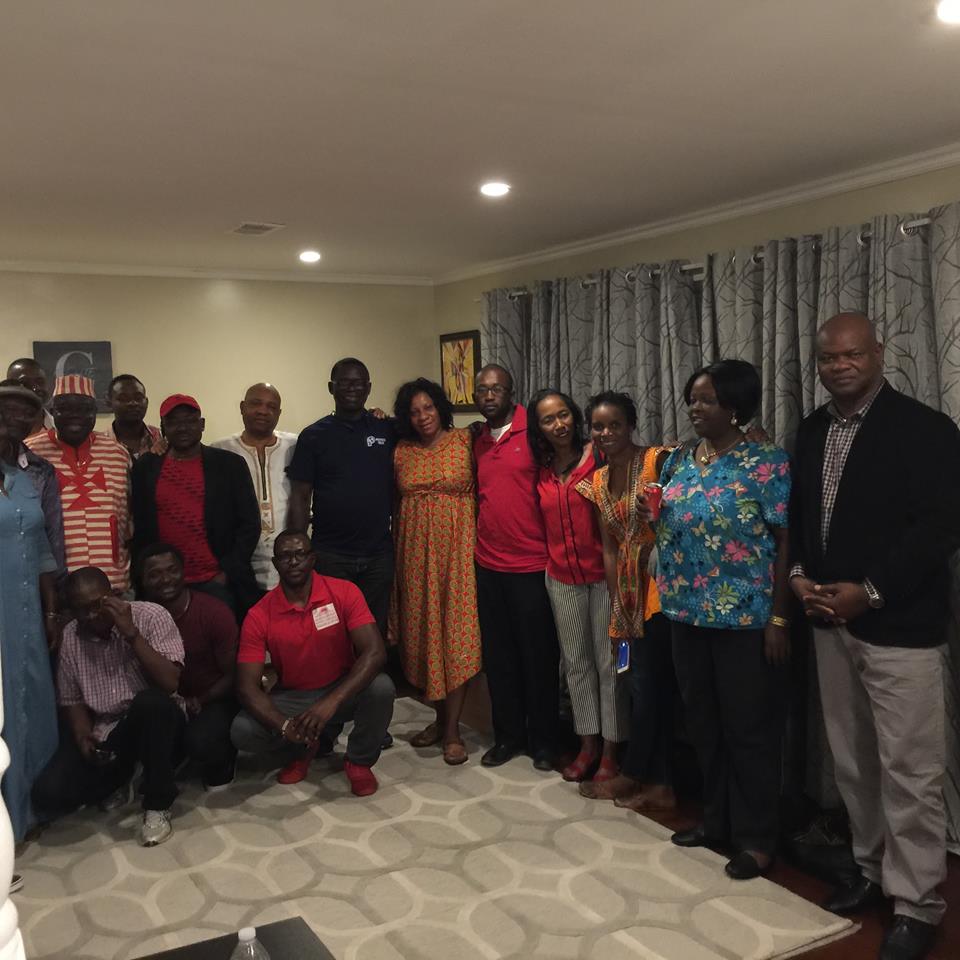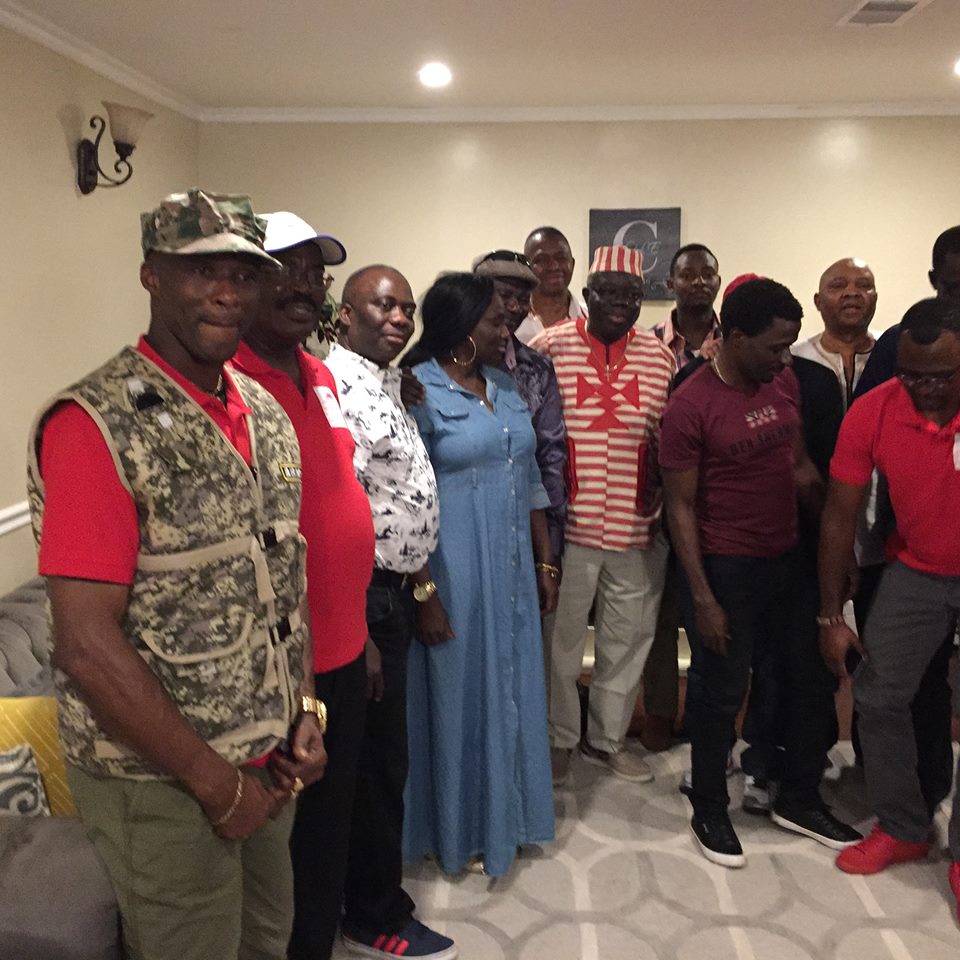 Ambassador Stevens is therefore calling on all Sierra Leoneans and friends of Sierra Leone to attend this important meeting where matters of dire importance to the nation will be discussed. Ambassador Stevens clearly stated that the town meetings are non-partisan, since the themes are national and affect everybody, whether APC, SLPP, ADP , C4C , PMDC  or what-have-you. He is calling on all Sierra Leoneans to make it their duty to attend and to participate fully by asking relevant questions pertaining to the matters of concern.
Food and refreshments will be served.
On Saturday September 23, 2017 , there will be another town meeting in Maryland and the last in the series in the U.S.  will be held in Philadelphia on Sunday September 24, 2017.
THANKS TO COMRADE JOHN COLE FOR HOSTING YESTERDAY'S APC-NJ MEETING. We received a delightful welcome at his beautiful home. It was one of the best in terms of the entertainment we received. Food and refreshments were in abundant supply. There were  Jollof Rice, Cassava Leaves soup and rice, Stewed soup with chicken and fish and salad and fruits. Mr. and Mrs. Cole did it. The APC  camaradie atmosphere was exciting.
Now, let us make it another memorable town meeting.