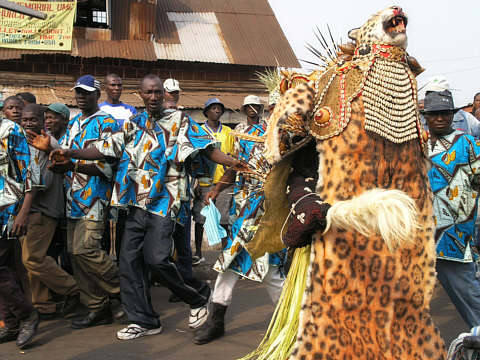 By COCORIOKO Man Clarence Cole :
Internal Affairs Minister Paolo Conteh has threatened to ban masquerading in Freetown.
Angry about the rampant lawlessness and stabbings which characterize masquerading nowadays, the Minister warned masquerade societies and their supporters that if the situation does not change , Government will pull the plug on all masquerading activities .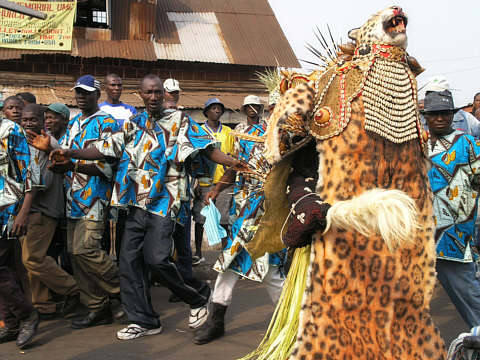 Mr. Paolo Conteh  added that Masquerading is engaged in for purposes of enjoyment  and  not to disturb the peace of others. He however lamented that that gangs and cliques had take advantage of masquerade dances and parades to cause trouble and engage in stabbings of opponents.
Minister Paolo said that he has called on all stake holders,  including the Inspector General of Police, Mr. Francis Munu,  to a meeting.
He disclosed that just recently  in April eleven people were killed, pointing out that personally  he believes in the death penalty which is  in the law books.