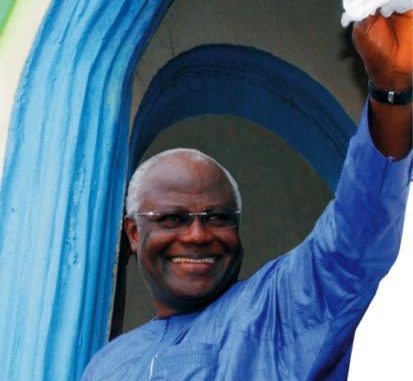 By KABS KANU :
A massive demonstration in support of President Ernest Bai Koroma and the Rule of Law in Sierra Leone will be held on Saturday April 11, 2015 at Lafayette Park , near the White House in Washington DC . The demonstration will be staged by Sierra Leoneans For Peace Standing With the President .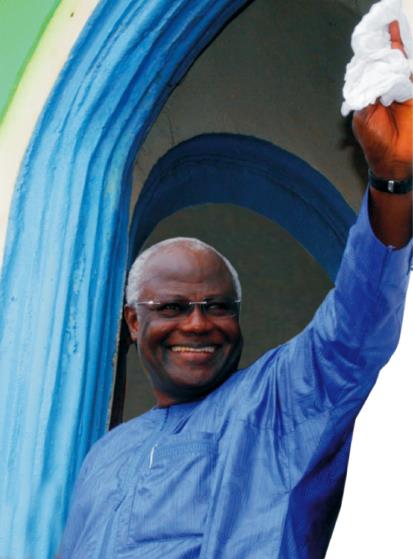 One of the leaders of the  organization, Mr. Ibrahim Kamara of Virginia ,  is therefore calling on all Sierra Leoneans to come out in full to support the rally in the interest of peace and good governance in Sierra Leone and also  in respect for the justice system , in whose capable hands is the present matter between former Vice-President, Alhaji Samuel Sam Sumana and the Attorney General and Minister of Justice of Sierra Leone. The one-time VP  took the matter to the Supreme Court , after he was relieved of his duties last month by the President.
The Sierra Leoneans  For Peace Standing with the President believe that since the matter is in the hands of the highest court in the land , Sierra Leoneans should respect the Rule of Law and wait for the Court to render its verdict. The organization has also condemned plans by the opposition Sierra Leone People's Party ( SLPP ) to stage violent demonstrations in Sierra Leone and destabilize the country.
Madam Beatrice Conteh of Washington DC , another leader of the Saturday's demonstration at the White House,  said that the demonstration will be in full solidarity with President Ernest Bai Koroma and the Government of Sierra Leone. "It will  be a demonstration of our commitment to continue to support the President and the government and good governance in Sierra Leone."
She affirmed that President Koroma has done a lot for the nation, but the opposition SLPP and some dissident elements do not want to show any appreciation, but the international community and stakeholders are cognisant of all the socio-economic and political developments of the President.
Madam Conteh said that Saturday's demonstrations will also be held to foster peace in Sierra Leone. "We want no chaos in our country as we are tired of war . Some power-hungry people want to divide the country for their own selfish ends but we are having none of it. We want our nation to remain united , not divided. We are promoting peace, tranquility and unity . Let us respect the law. Let us not take things in our hands , " Mrs. Conteh emphasized.
Another massive demonstration is being planned for April 27, 2015 at the UN Headquarters in New York.  We will bring you full details.
CONTACT NUMBERS
IBRAHIM KAMARA   703 – 862-5094
BEATRICE CONTEH   703- 507-1875
ALFRED SESAY        202-329- 7839
FINDA FILLIE-FABOE  301- 789- 4150
JOSEPH KOROMA         240- 789- 6944
MARIAMA LOWE-BANGURA  703- 343- 3397