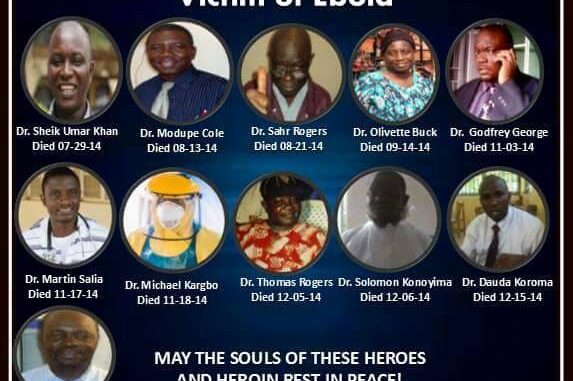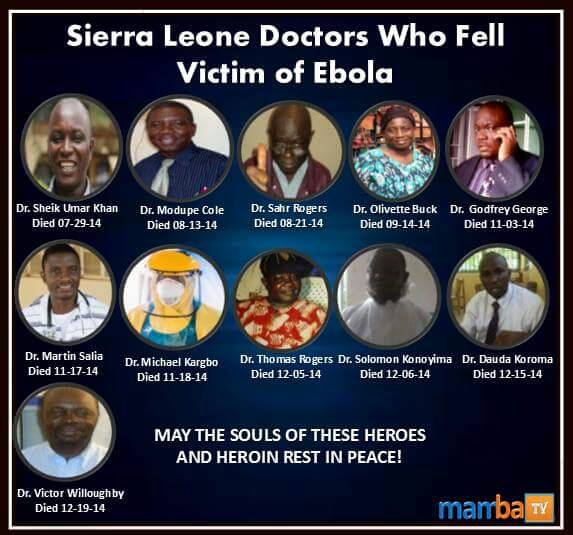 COURTESY OF MAMBA TV
THE LEADING HEROES AND HEROINES OF THE EBOLA DISASTER
The doctors who sacrificed their lives in the fight against Ebola are not with us, but they are with the just and fair Almighty God who will reward them for giving their lives for our nation. Jesus Christ gave his life to save man from sin and eternal damnation, setting a brilliant example for his servants above.
We will never forget what these doctors did to try to save the nation from being wiped out by Ebola.
Man cannot reward them. Only God can reward them.
May light perpetual shine on them and may they enjoy eternal bliss.