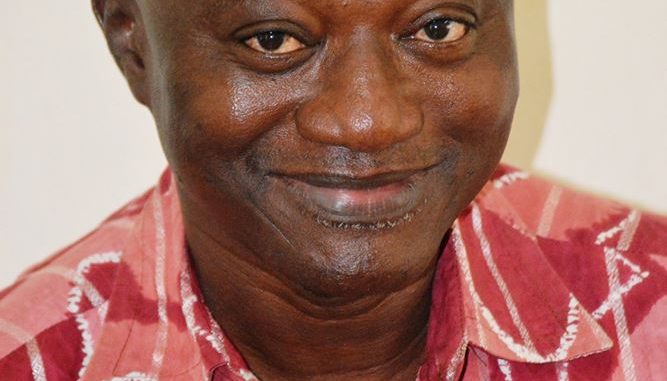 OPINION
By Pasco Temple
Thank you Unisa Sesay for exposing your ignorance regarding the terms of reference of Information Attaches, and your valor without evidence to go to the boondocks and cast aspersions on the integrity of hard working and genuine Sierra Leoneans.
To make mention of a nonentity in Media relations like a Dr. Abdul Karim Mbawa who assumed authority and transformed himself to a judge in a kangaroo court, thereby overlapping his functions and decided to push himself in an area where he lacks the pedigree to operate, need not be overemphasized.
Before going further, Mr. Unisa Sesay and Dr. Abdul Karim Mbawa, you are wrong in your outbursts. Your actions does tantamount to campaign of calumny and slander. I take exception to that.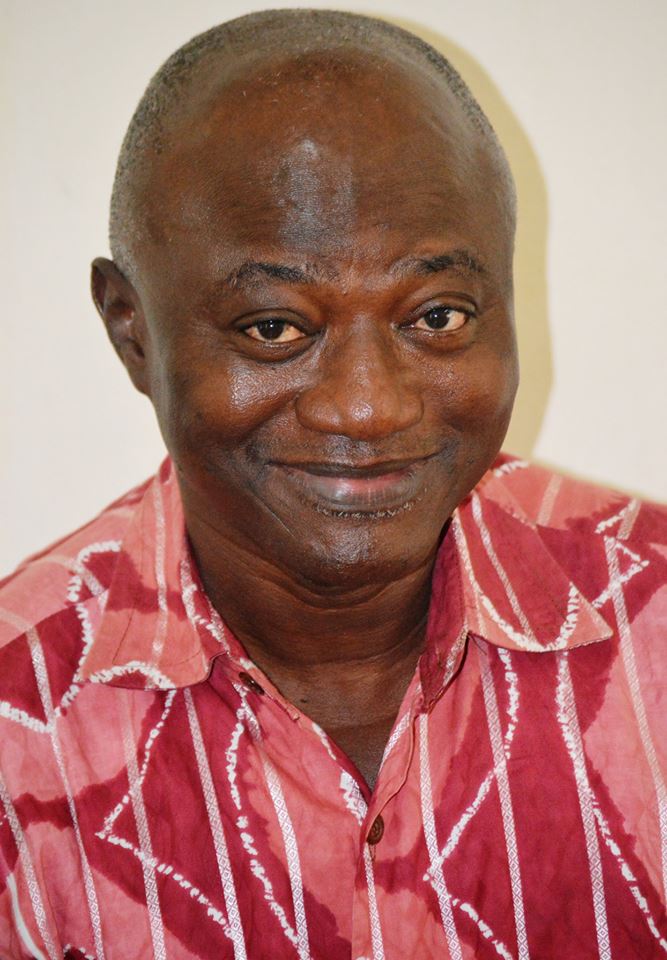 UNISA SESAY
You not only exposed your ignorance, but also failed to reference the yardstick that you used to measure our capabilities and competences.  As a matter of fact, all information attaches went through a four weeks orientation at Sierra Leone News Agency (SLENA), where we were thoroughly schooled on the job of Information attaché by credible and very upright journalists like Mr. Clarence Roy Macaulay, Sierra Leonean experts and Diplomats from some Western Countries.
When I first heard them, I could hardly believe, because someone like Unisa Sesay with such a designation "Director of Media" and its inescapable responsibilities, coupled with his ranking- a senior journalist, makes me wonder how irresponsible some elements in society can be.
While it is considered unfortunate for Unisa Sesay and his cohort Mbawa to openly declare ignorance in front of the camera, I will also applaud them for being brave to expose their obliviousness.
Mr. Unisa Sesay 's relevance at State House could be hardly fathomed, because he not only lack focus, but also his office can't fully cover the activities of the Chief Executive.
Now I know why we (Information attaches and government media operatives) are getting heavy pressure from social media activists: Unisa Sesay's office is distracted: it can't fully handle the positive actions and activities in the office of the Chief Executive.
Now I know, why his office can only report about activities of Government sometimes after Forty Eight Hours, way after Sierra Leone Broadcasting Corporation had reported.
Regarding the Ebola outbreak and International Media: most of the reporters are in Freetown. They report with their cameras from Sierra Leone. They conduct Interviews with Sierra Leoneans and you. (Unisa Sesay) don't coordinate information dissemination and Interviews, which is why every Jack will say this and Jill will say that.
All of you regard yourselves as authorities, granting interviews at will, and begging for anonymity. How many Journalists of the Foreign Press operating from Freetown?  How many have you contacted?
"The New York Times" reported the container and Alpha Bah story from Freetown with many flaws: what did you do? We (Pasco Gerald Temple & Rev. Kabs Kanu) called the New York Times office and spoke to one of the editors, who said the reporter was in Freetown, and if there was anything wrong with the report, officials in Freetown should have reacted because the event took place in Freetown and not USA. Unisa Sesay Mr. Director what did you do?
When it was alleged that David Tam Bayor was beaten and maltreated on orders of the President what did you do? It was some of us (Pasco Gerald Temple, Rev. Kabs Kanu, Dr. Sylvia Blyden, and some few guys. who were engaged for days,  receiving insults.
You are aware, but you can't come forward to the social media forums, because you are scared, all what you guys are good at is gossip, backbiting and slander.
Mr. Director, when Washington Post reported a story about the Ebola and its spread: what did you do, I called the reporter "Todd" he said he was reporting from Freetown.
Rather than being a bigot, embarking on prejudgment and dividing the media force, try to be focus on your duties and stop the blame game.
When "Star Radio" was seeking clarification on an issue, the journalist gave me (Pasco Temple) a call for an interview. That is Journalism.
When Abubakarr Bangura of the Sierra Leone Broadcasting Corporation needed an update on Ebola and its related issues, he called to enquire and I referred the interview to Ambassador Stevens who conducted the Interview.
When Abdul Fonti was in the United States, he requested an interview with Ambassador Stevens: he asked questions on a variety of issues.
I think Unisa Sesay needs to know that we have jurisdictions and other work and not just writing press releases. Rather than wallowing in ignorance, please ask us, we will enlighten you.
Some of us use money from our pockets to do our work. Personally with my clout and experience from the international media where I worked, I had coordinated Interviews with the World's leading media including Reuters, Thomson Reuters, npr, Aljazeera USA, BBC America, CCTV America, VOA, ITV with govern officials. Some of them have representatives on ground in Freetown, have you met with them? No.
Unisa Sesay, please don't blame others for your inability to effectively operate in that capacity. Perhaps you are ignorant of the fact that I know some of your predecessors and I can dare say, they don't have time for pettiness like what you are currently embarking on.
As a matter of fact, the few media Houses were always looking forward to news items from State House, but not under your tenure. You don't even have the time to examine and re-examine yourself, but have time to blame others for your weaknesses. Is that the way you used to work at NaCSA?
Unisa and his cohorts need to know that if News about Sierra Leone in web sites of Congressmen, Senators that have bearing to Africa and Sierra Leone in particular, we are responsible.
Most times when you are having your nice time and sleeping in bed, our eyes are open and receiving insults, do you know anything about that? No!  If you are a journalist enough, please join the membership of Cocorioko Forum of Patriots, The Righteous way Forward, The Daily Nation, APC Live Forever, Sierra Leone Issues, Sierra Leone Policy Watch etc. and become an active member. As big men with responsible positions, please bridle your tongues to enable you say sensible words.
Now I fully comprehend the rationale for confusion in the media landscape. When you have people who lack the ability to form their own opinion, they always resort to backbiting, slander, evil machinations.
Which is why I firmly believe that Media Ignorance is A Serious Problem in Sierra Leone