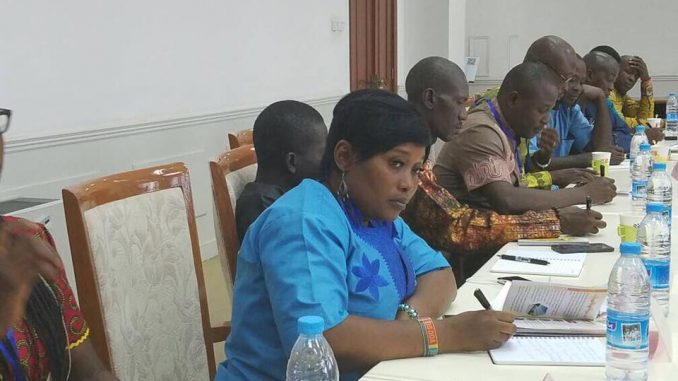 Media Officials/Journalists urged to "Impact Positively" On Society
Chargé d'Affaires at the Sierra Leone Embassy in the People's Republic of China has urged media officers and journalists currently in Beijing on a three week long training seminar to work assiduously and return home "as ambassadors" and above all "impact positively" on society based on new ideas they would be learning .
Mrs. Kumba Alice Momoh spoke on Friday, 7th July, 2017, at the opening session of the 2017 Seminar for Media Officials and Journalists from Sierra Leone, bringing together thirty-one (31) media officers and journalists from Sierra Leone and organized by the Research and Training Institute of the State Administration of Press, Publication, Radio, Film and Television with sponsorship from the Chinese Ministry of Commerce.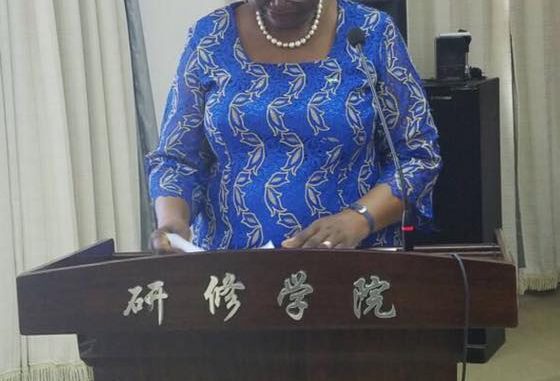 According to madam Momoh, the role of media practitioners is strategic to the growth of democracy especially serving as forerunners in the pursuit of socio-economic and political growth.
Given this critical role and with opportunities been offered to participants in the form of weeks of training sessions, participants should go back home and put into practice ideas they would be gaining over the next three weeks, further entreating them to continue to learn and be innovative as "expectations back home are great especially from colleagues."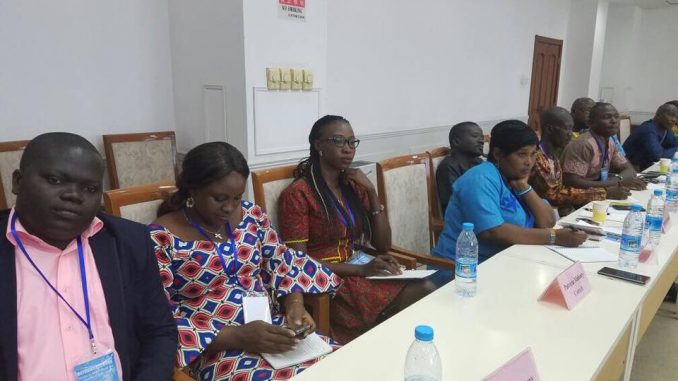 With rise in ICT, she said, the world is today a global village and thus encouraged them "to learn how, for instance, social media could be properly used for the betterment of society."
She was hopeful, that the training would enhance the participants' appreciation of the Chinese media's role in the development of their country and how they have become "a crucial component of governance and economic development."
Sierra Leone, she said, has witnessed unique growth in her media industry, both in content, quality and quantity, as witnessed by a rise in the number of media houses, with improvement in content analysis though "with room for greater improvement."
Government, she said, will continue to provide the required institutional framework for a media friendly environment, touching on how, the country's regulation body, the Independent Media Commission has now been instrumental in settling matters between offended parties and media practitioners, instead of going to court.
"A law on Access to Public Information has been enacted", she said, with the country enjoying a pluralistic and free press, further commending the cheerful relationship between the media and government.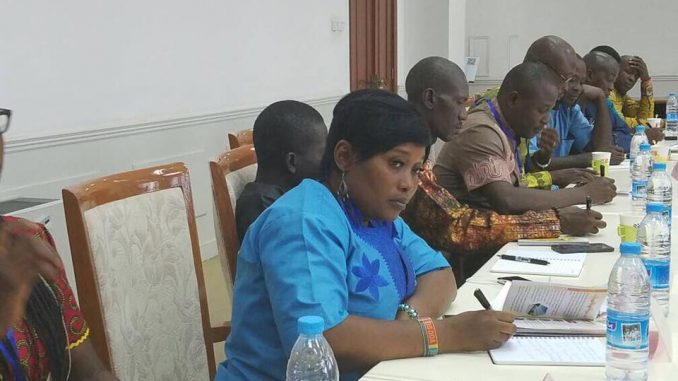 At the bilateral level, madam Kumba Momoh said, China's development cooperation model with Sierra Leone "continues to come in the form of infrastructural growth and support to human resource development.
"Trainings and seminars have become core features in sustaining the ties of cooperation between the two republics," she said.
Also making a statement was Ms. Liu Ying, Deputy Director of the Research and Training Institute of the State Administration of. Press, Publication, Radio, Film and Television. She highlighted the surge in the ties of friendship between the two nations since establishing diplomatic relations forty-six years ago.
China and Africa, she said, have continued to share commonalities in a range of areas. By 2015, she said, President Xi Jinping stressed the desire of his country to pursue the Chinese dream. Africa, she said is also committed to the dream of a united continent and development, amongst others.
Both Sierra Leone and China, she said are committed to the principle of mutual trust and common development with the bilateral ties between the two nations developing smoothly. The training seminar, she was hopeful, would contribute greatly in sustaining the ties of friendship between the two nations.
Also making a statement was Johnny King from the Sierra Leone Broadcasting Cooperation, as Team Leader. He spoke on the media's growth in the country and the challenges it is faced with.
In 2016, a similar number of Journalists/Public Relations Officers from various MDAs Agencies attended a seminar on New Media.
John Baimba Sesay
Information Attaché
Sierra Leone Embassy-China