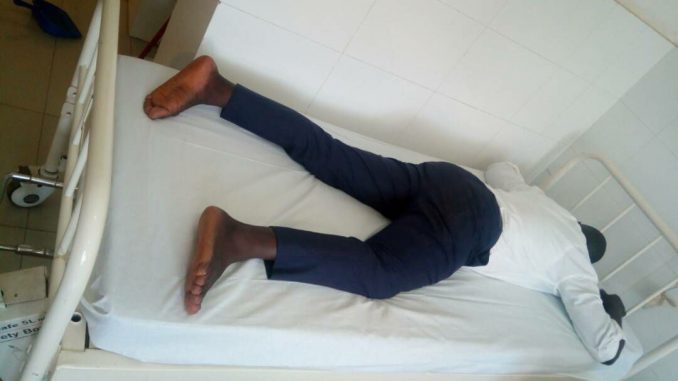 The former Minister of Information and newly-elected Member of Parliament, Hon. Mohamed Bangura , was allegedly manhandled and beaten up by the Sierra Leone Police that stormed Parliament today to forcibly remove members of the All People's Congress ( APC ) ,who were protesting against what they described as undemocratic practices by the ruling Sierra Leone People's Party ( SLPP )  and the country's corrupt judiciary in seeking to exclude 21 of their members from enjoying the mandate of the people who elected them.
A  crestfallen and devastated Bangura was rushed to the Choitram's Hospital for treatment.
HERE IS THE FORMER MINISTER LYING ON HIS HOSPITAL BED.