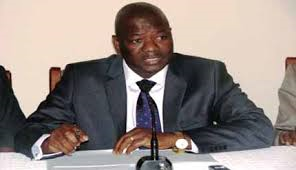 Although  it is very obvious to keen observers that the Minister of Finance, Dr. Kaifala Marah spells his name differently from the Kelfala Marah requested by the Anti-Corruption Commission ( ACC) to appear before it in connection with the Ebola Audit report released by the Auditor-General's report, it is necessary for the sake of emphasis and further clarification to draw  our readers' attention to the fact that the ACC order has nothing to do with the honourable gentleman, Dr. Kaifala Marah, Sierra Leone's Minister of Finance . The two individuals are  different.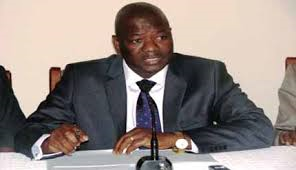 DR. KAIFALA MARAH 
It was brought to our notice that the Minister of Finance, Dr. Marah, raised concerns that somebody pointed out to him that his name appeared  in an ACC list published by  Cocorioko. It is worthy of note that we only published the press release  exactly as  sent to the media by  the ACC.
However, because the two names are susceptible to being  interlinked  by unsuspecting persons  not taking note of the differences in the spellings of the first names and  to help erase any  concerns and misconceptions that may arise  about the real identity of the individual summoned by the ACC, it may be necessary  to clarify that the Kelfala Marah involved  is not the Minister of Finance, Dr. Kaifala Marah.
Thanks for your attention.
LEEROY WILFRED KABS-KANU
COCORIOKO PUBLISHER AND CHIEF EXECUTIVE OFFICER ( CEO )