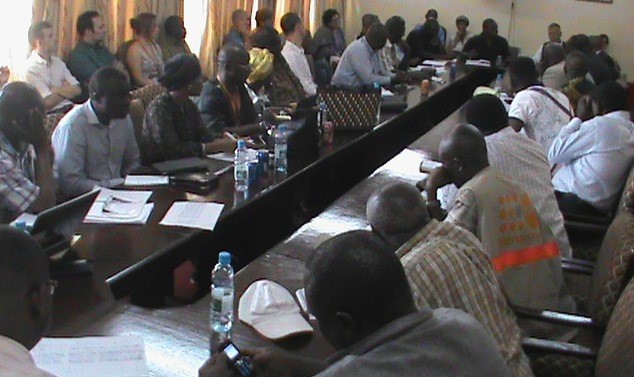 Freetown, Sept. 18, 015 (MOHS) – Following the Wednesday September 16, 2015 flooding in the Western Area, the Ministry of Health and Sanitation in its efforts to putting in place effective emergency response health care services for affected victims on Thursday September 17, 2015 held a coordination meeting with health development partners in Freetown.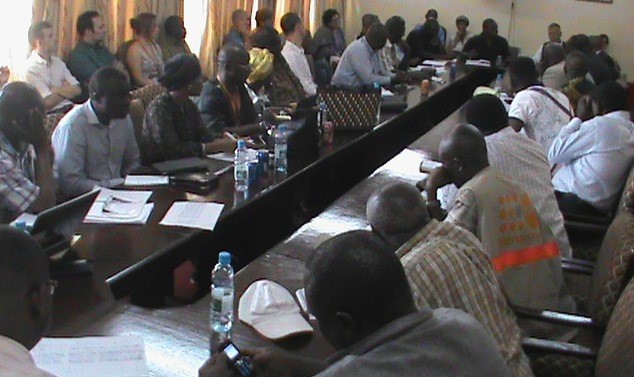 Cross section of Ministry officials and health development partners
Addressing partners in the conference hall of the Ministry at Youyi Building in Freetown, Deputy Minister of Health and Sanitation, Foday Sawi underscored the importance of water and sanitation at the established clinics at the National Stadium and the Attouga Mini Stadium in the east end of Freetown.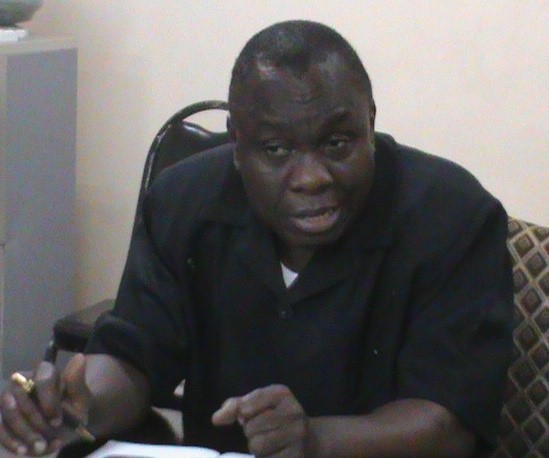 Deputy Health and Sanitation Minister 1, Mr. Foday Sawi
He noted the good structures put in place by the Ministry at the National Stadium in the area of drugs and medical supplies, provision of infection prevention and control measures and solicited support from partners for victims at the Attouga Stadium in complementing the efforts of the Ministry and government to address the sufferings of the people.
Giving update on the prevailing situation, the Deputy Chief Medical Officer 1 (one) Dr. Sarian Kamara said the necessary pillars for Registration, Security, Communication, Human Resource, Surveillance, and other key pillars have been established for effective and efficient service delivery for the 3,500 children and adults at the time of the situation analysis.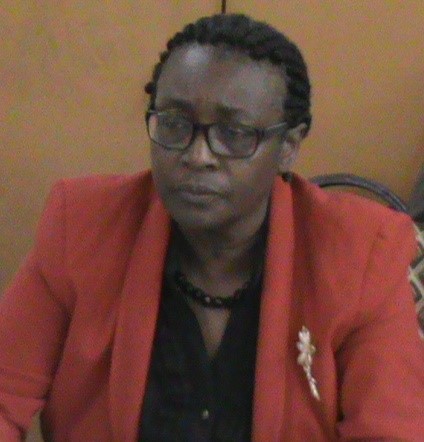 Deputy Chief Medical Officer 1, Dr. Sarian Kamara
She told the meeting that rooms have been provided for pregnant women, and beds prepositioned at identified facilities in case of cholera outbreak, adding that midwives and nurses have also been deployed to provide 24 hours service.
At the Attouga Stadium, registration ongoing, tents erected, provision of drugs and medical supplies and other facilities being positioned for treatment of affected victims as well as 24 hours ambulance service at strategic points including the stadiums.
Deputy Chief Medical Officer 2 (Two), Dr. Amara Jambai said the Health Ministry is taking the lead in a comprehensive manner and advised that supports from partners most be devoid of duplication of efforts. The service delivery he said should be guided by the Ministry to ensure that the requisite steps are put in place.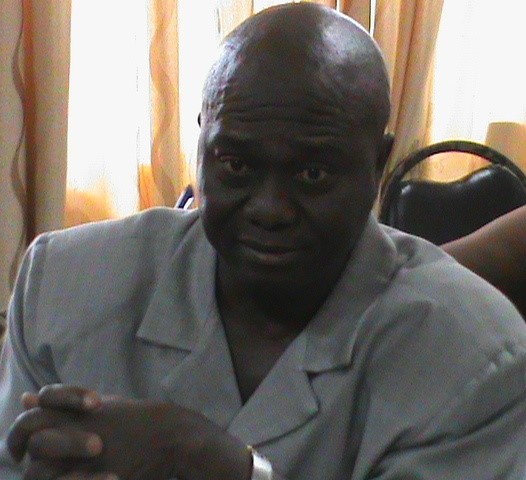 Deputy Chief Medical Officer 2, Dr. Amara Jambai
Dr. Jambai also expressed the need for emergency preparedness plans to be put in place at Peripheral Health Units level across the country and calls for the involvement of District Health Management Teams to facilitate implementation and service delivery.
Commitments from the World Health Organization, UNFPA, World Vision, UNICEF, International Medical Corps (IMC) and other partners to ensure proper health care services for the affected victims formed high point of the meeting.
JAK/KK/MOHS/SLENA