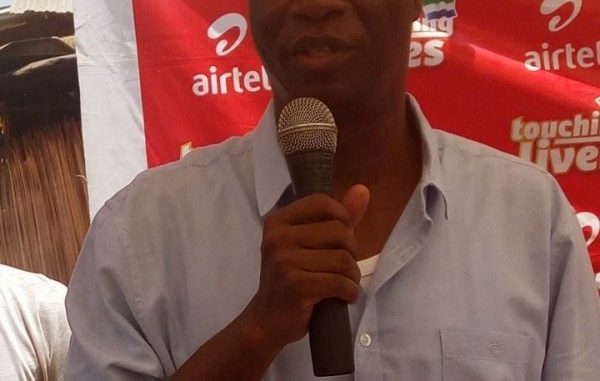 The Chairman of the National Telecommunications Commission (NATCOM) was joined by Commissioners Frank Mania and Ibrahim Koroma to officially inaugurate the Airtel network in Mongo, Neya and Sulima Chiefdom in the Koinadugu District; and Barmoi Luma in the Magbema Chiefdom, Kambia District. The extension of the Airtel Network in major towns of Mongo, Krubola, Falaba and Barmoi will open the way for not only economic livelihood but also ensure that customers in those areas enjoy quality and affordable communication services.
Airtel has invested over $4million in rural connectivity and has committed itself to further expansions in the coming months.
Colorful groundbreaking ceremonies were held in the three major towns over the weekend marking the triumphant entry of the 'Bomba Network' in the hard-to-reach areas. Subscribers in those areas now have access to Airtel's 2G and 3G sites.
NATCOM's Chairman, Momoh Konte said they are constantly monitoring the network in the country, and that they have provided seed money for GSM Companies with a common infrastructure that ensures that they all connect their services.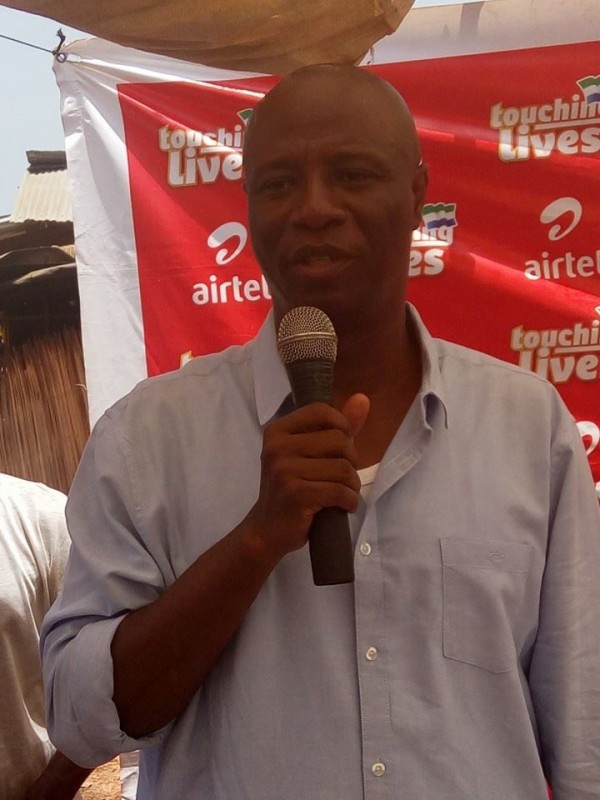 NATCOM Chairman, Momoh Konte…taking connecting rural communities to the globe
Mr. Konte said it his responsibility as a native of Koinadugu to take development to his people. 'What is good for me should also go to the people. We should see each other as one. We should not stop tribalism, which destroys good relationship," he said, and further states that Bafodia, Yifin and Alkalia Towns will soon be connected. NATCOM, the Chairman said is been raised to class A Institution due to its effectiveness and commitment in providing much revenue for government.
The Telecom sector is bringing income to government more than any other sector in the country. NATCOM will double its current revenue from the GSM Sector that will go into the government consolidated revenue fund by June this year.
The Commission has reduced call rates from the United States of America and other destinations, and will make further reductions in the next three months.
Mr. Konte admonished the people to register their sim cards, failing which will land them into trouble. Airtel, he said should meet its corporate social responsibility by extending internet facilities to schools.
NATCOM's Commissioner Frank Manja, underscored the importance of celebrating Krubola, Mongo, Falaba and Barmaoi connecting to the global village. He commended the leadership and innovation of Momoh Konte, and further states that rural connectivity will enable all to talk with each other, which a commitment is made by NATCOM to the International Telecommunications Union (ITU). "You are now connected to the wider world because we have brought you an economic and communication inclusion. You will now receive monies sent through Airtel money to save the cost of travelling," he said. He disclosed that NATCOM will bring e-education, e-health, e-governance to the people. This, he said will enable their voice to be heard in the governance of the country. "You should not have more than three sim cards from a single network because we want to prevent simbox fraud and other illegalities in the utilization of sim cards." He admonished Airtel to help government ensure that people don't use their sim cards wrongly.
The Acting Marketing Director of Airtel, Mohamed Kuyateh pledged the company's commitment to facilitate more development in the three chiefdoms through quality and affordable communication. "Our job is to connect people and ensure that we reach out to all," he said, noting that government wants to have an open data for more people to come onboard.
The open data, he said will give access to the people to know what government is doing. "We are expanding our network to give people the chance to improve." He advised the people to take good care of the network and should use it to bring unity and development into their chiefdoms. Airtel , he added, loves Sierra Leone, which is why it has done a lot on national development. "Please don't use the network to cause trouble. We need your support by registering your sim cards," Mr. Kuyateh said, concluding that their recharge card starts from Le500 upwards, which makes the company the 'Bomba Network'.
Traditional authorities, youth and women's representatives expressed nice sentiments about the good initiative to make communications simple for their chiefdoms. 50 mobile phones were donated to each of the three Chiefdoms by the NATCOM Chairman, Mr. Momoh Konte.