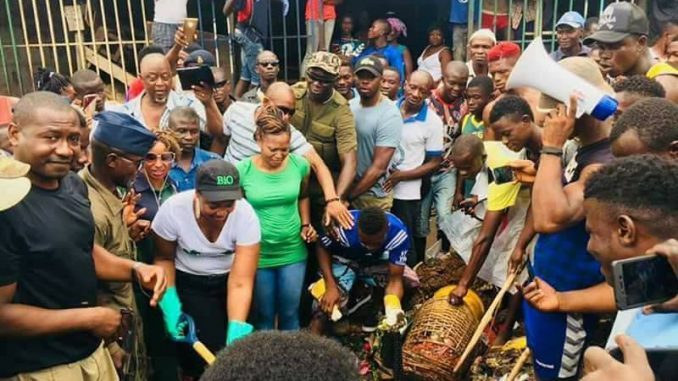 After he was declared winner of the recent presidential elections in Sierra Leone, President Maada Bio gave an executive order bringing back the monthly public cleaning exercise, first introduced by the military junta Bio helped to bring to power, the  National Provisional Ruling Council ( NPRC ) ,  that seized power in 1992 and ruled until 1996.
Though opinions about the exercise have been varied, Sierra Leoneans embraced it and worked diligently to clean their cities today.
The Government of President Bio has been praised for the cleaning exercise.
There was problem however when the Lands and Housing minister designate, Dr. Dennis Sandy, ordered that the original cleaning hours of 6 am to 12 pm be extended to 4 pm. Many people complained that it was an illegal and dictatorial move, much like the many executive orders the government has been giving since it came to power.
We bring you the views of some Sierra Leoneans in the social media :