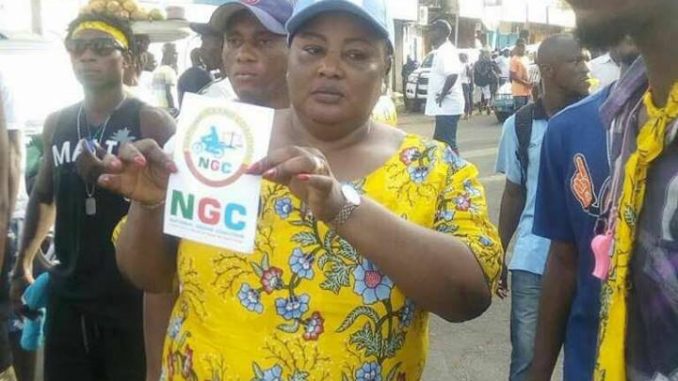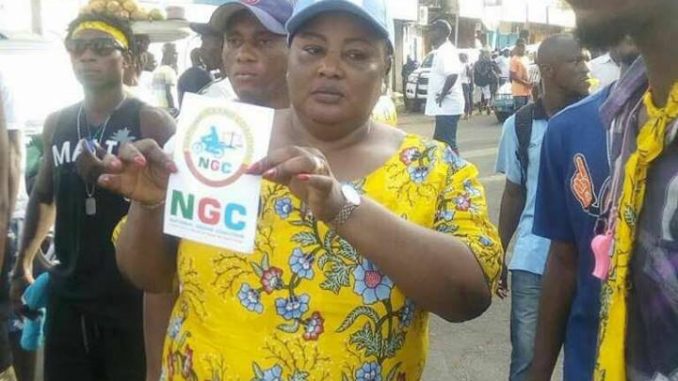 THE WIDOW OF THE LATE PRESIDENT AHMAD TEJAN KABBAH—-MRS. ISATU I.J. KABBAH—HAS REPORTEDLY RESIGNED FROM THE SIERRA LEONE PEOPLE'S PARTY ( SLPP) TO THE NATIONAL GRAND COALITION ( NGC ).
_______________________________________________________
PRESS RELEASE ON RESIGNATION FROM SLPP TO JOIN THE NGC PARTY
ANDREW K. KEILI Monday 23rd October, 2017
A few weeks ago I announced my decision to withdraw from the SLPP flagbearer contest, citing several reasons. I also informed you that I will apprise you of my future political direction in short order.
I have since then conferred with family, friends, political associates and supporters. I have also reflected on the future political direction of this country. Whereas some people have advised me to stay within the party and be a voice of conscience, many have encouraged me to become an agent for change by helping to chart a new direction for our country.
I have carefully weighed these issues and repeatedly asked myself why I should stay within a system that is severely flawed and contravenes my deeply cherished values that I have stood for in life merely to preserve a status quo based on allegiance that does not further the unity and development of our country.
I have also come to the conclusion that meaningful change will only come from the ideas of like-minded people who want to effect change in a resolute systematic way to take this country on a new development trajectory, and who profess principles that I deeply care for.
For all these reasons I have made the decision to resign from the SLPP forthwith and join the National Grand Coalition (NGC).
This has not been an easy decision for someone who has been a lifelong member of the party and who contested the flagbearer election in 2012, coming third out of 19 aspirants and who until recently was still pursuing the flagbearership for the next election; someone who has been a major supporter of the party administratively, intellectually and financially. The party over the past few years has however been characterized by bigotry, unilateralism, constitutional violations, thuggery, and lack of inclusiveness. It has become beholden to a special interest group that has little respect for its time tested positive attributes. I, like many others have exhausted all avenues to help redress the situation and change the party's direction to that conceived by its forbears and progressive members and am no longer prepared to follow a futile cause.
My discussions with the leadership of the NGC have given me considerable assurance that I am moving to a party with a vision for our beloved country to which I subscribe-a vision of inclusiveness, justice, respect for others, economic empowerment and enlightenment in an equitable manner in this country. Many of its founders are longtime associates with proven ability, that I hold in trust and high esteem.
I am also encouraged by the fact that many of my political supporters within the SLPP countrywide have voluntarily joined me in this venture to become NGC members. These include ex-National Executive members, Regional Chairmen, District Women's leaders, Constituency Women's Leaders, Constituency Chairmen, Councilors and ordinary members of the party. They come from Kailahun, Kono, Kenema, Bo, Bonthe, Port Loko and Freetown. Many of my supporters overseas, notably in the UK and USA have followed suit. At this initial stage, a total of 111 such people have registered with the NGC; several more await their registration after this event. Some of these people are present here and their group leaders will also make brief statements.
I thank my numerous friends, supporters and associates within the SLPP and very much intend, as comes naturally to me to continue our good relationship with mutual respect and civility. I also wish the SLPP well in all its future deliberations even as I look forward to contributing significantly to achieving the ideals of the NGC.
I thank you