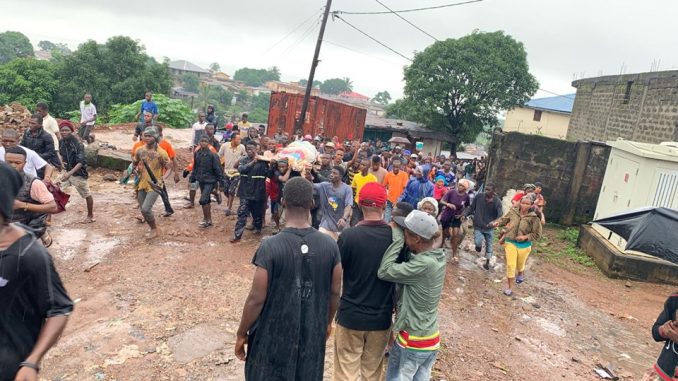 Yesterday was another sad day in Sierra Leone as heavy rains fell, leading to more flooding and deaths of unfortunate people. The worst affected area yesterday was Wellington where homes were flooded and some people carried away by the water.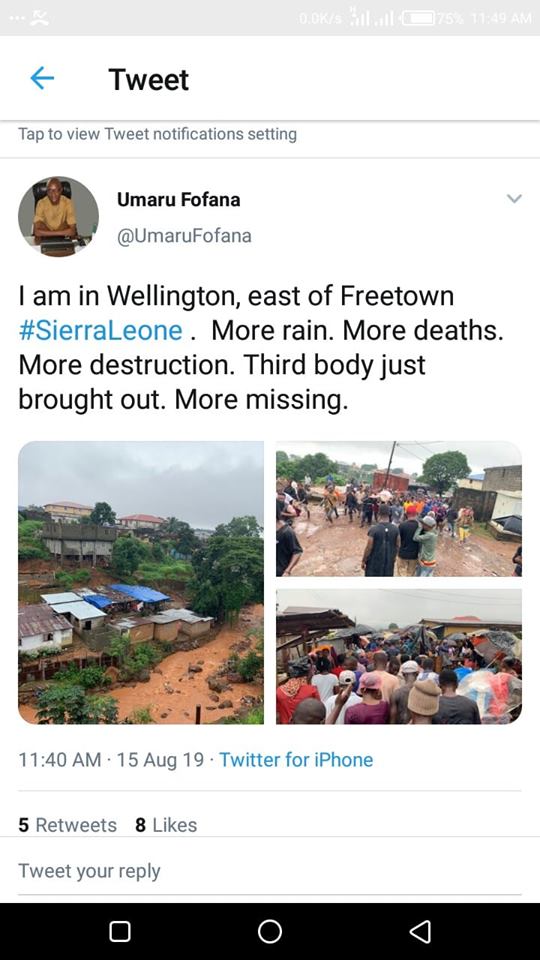 *URGENT NOTICE FOR IMMEDIATE RESPOND*
*Due to the torrential down pour of rains around the hours of 2 – 5 am on Thursday night, 15th August, 2019, scores of houses have been severely flooded at Water Street, Peacock farm, upper Mellon street and along the old motor road axis in some parts of Wellington ,constituency 115 & Ward 405 & 406 respectively*
*Thus, the attention of safety and disaster respond apparatuses are timely needed to salvage this devastating situation by providing safety mechanism for these affected residents.*
*Authorities concerned must act swiftly to ameliorate this ugly occurrence.*
*©Penpusher*
*Community Monitoring Facilitator of Decentralization Secretariat& Ward Secretary Ward 406.*
More rains more disasters in Freetown during the August rain. We must find a solution to prevent future disasters – a serious plan in which the people take the lead in assessing the problems with support from the government.
By the way i am tempted to ask: where is the president in all this? Still just going about normal business in State House receiving important guests and marking important speeches eh?