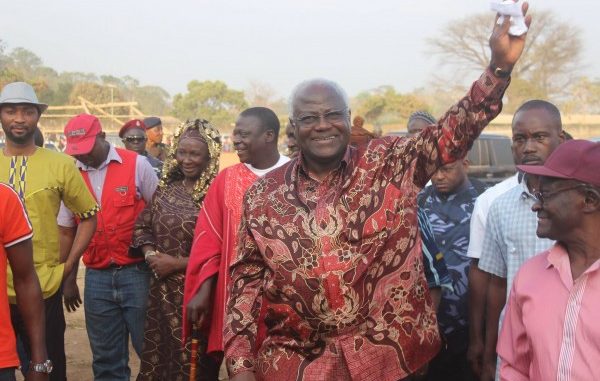 Sierra Leone musicians  have joined the 'more time'  campaign for President Ernest Bai Koroma. They have joined  the Traders Union, the Bike Riders, the Motor Drivers Union , market women and Civil Society, asking for More Time for President Koroma.
In Kabala, during the festivities, the Sierra Leone musical groups  Colabo , President of All Stars, Ragga Spice, Sara D Great, Ackman and others donned the All People's Congress ( APC )  red , backed up with white t-shirt advocating for more time to the Agenda For Prosperity.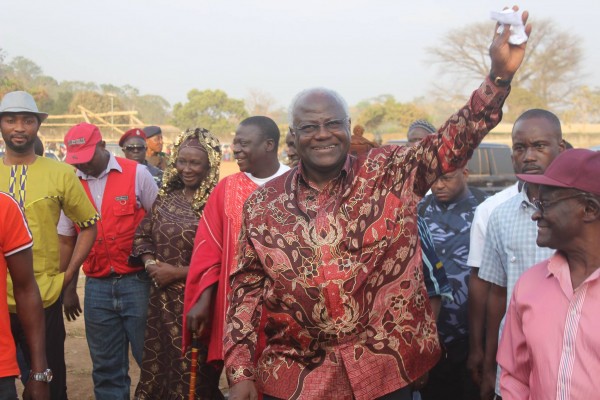 The musicians explained to some of our reporters who were in Koinadugu to cover the development projects commissioned by President Koroma during the festive period that they have joined the call because President Ernest Koroma has transformed Sierra Leone more than any other president has ever done and he needs time to complete the time robbed from him by the Ebola outbreak in completing  some of the flagship projects in the Agenda For Prosperity.
The interesting thing about the MORE TIME CAMPAIGN is that it is coming from the grassroots , where the youth predominate and where is embedded most of the votes in an  election or national referendum . The youths constitute about 70 percent of the voters in the nation  .
Another interesting fact is that President Ernest Koroma is not demanding a Third Term , nor are the advocates of MORE TIME. The President has made it very clear that he will not be pursuing a third term. However, the call for addition of the years eaten away from the president's term by Ebola is certainly going to increase in the nation because a precedent was set by the last government of President Ahmad Tejan Kabbah, whose term was extended by Parliament to make up for lost time following the 1997 military coup by the NPRC.