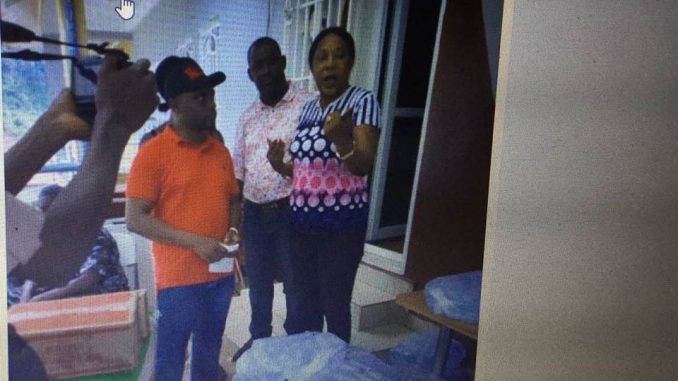 *By Buzzom*
Our country woke up in the early hours of Monday 14th August 2017, to news of a mudslide and flooding around the capital Freetown leaving more than 300 hundred people dead and thousands injured and hospitalized with so many homeless ….
The country is in national mourning, which sees so many state and non state actors coming together in galvanizing support of all kind to support victims…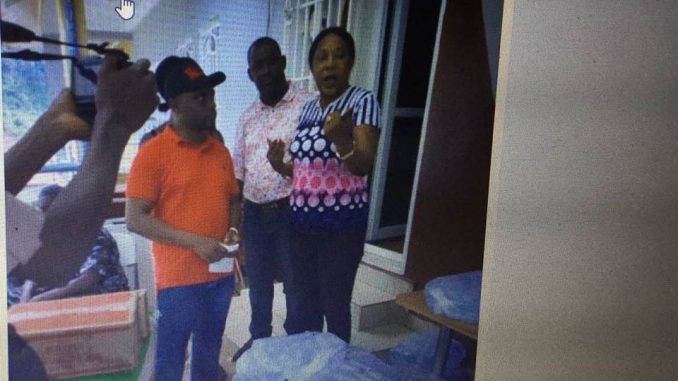 In responding to the national call by His Excellency the President for support of all kind, one of Sierra Leone's best performing member of Parliament *Hon Dr Michel Sho-Sawyer* made huge donations of bundles of water, cartoons of tin sardines and bags of rice to the emergency response team at regent.
Presenting the items, *Hon Dr Michel Sho-Sawyer* was lost of words as he was in shock to see the level of damage been done to lives and properties in that part of the city…he only prayed that God Almighty forgive all the sins of the departed and that such disaster never happen in our beloved nation….
Receiving the items, the *Deputy Minister of health and sanitation 2, Madam Cooper* who thank Hon Dr Michel Sho-Sawyer for his usual and prompt response to national issues, she stated all support we have received so far is from Sierra Leoneans and it shows that we care for our country men and women when times are difficult, she concluded by stating that she will report the good gesture of *Hon Dr Michel Sho-Sawyer* to other authorities in the country….
At a time like this all we need to do is to give what ever assistance we can afford to the affected victims and communities…