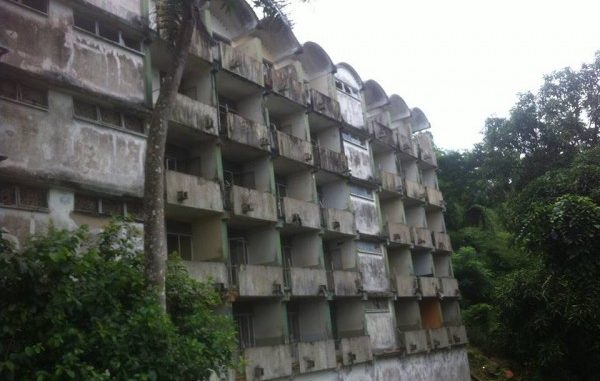 By Melvin Tejan-Mansaray
Members of Parliament (MPs) have ratified a loan agreement on the rehabilitation and expansion of Fourah Bay College (FBC) at University of Sierra Leone (USL) project between the Saudi Fund for Development and the Government of the Republic of Sierra Leone dated 28th January, 2016 in the amount of 42 Million Saudi Riyals, equivalent to12 million United States Dollars.
Apparently, the project is co-financed by; OFID US$ 13,000,000, Saudi Fund US $12,000,000, BADEA US$8,000,000 and the Government of Sierra Leone US $3,650,000 with the objectives of ; ' rehabilitation of existing buildings, including accommodation facilities for students, the administrative building and halls for student activities, with a total area of 48,000 square meters; expansion work, including the construction of buildings for the faculty of Architecture; the construction of lecture halls, accommodation for faculty staff and administrative faculties, with a total area of 8,656 square meters; rehabilitation of road works; supply and construction of electricity network, using solar energy; provision and installation of lecture and laboratory equipment and the provision of furniture for administrative buildings and housing and; support to the Project Implementation Unit (PIU), consultancy services for the preparation of details and design, tender documents and technical support to the PIU in tender evaluation contract award and implementation.'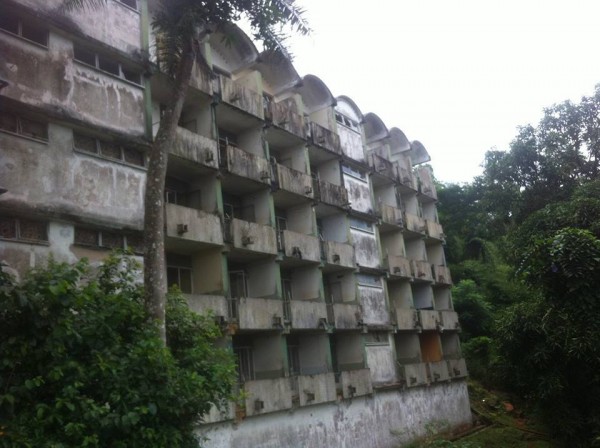 In their various submissions prior to the Okaying of the agreement Members of Parliament (MPs) expressed their lamentation on the conditions of FBC today as compared to the hay days of it establishment.
It should be noted that Students of FBC as recent as on Monday took to the street of Freetown complaining lack of accommodation and other facilities.
Hon. Frank Kposowa said that FBC today is a poor reflection of what it was then, adding that FBC is now a citadel of decadence in which students fight for tenancy and are congested in classroom, ' everything is outrageous and appalling.'
Another MP said that the agreement will restore the lost credibility and glory of FBC.
Hon. Alhaji Seray Dumbuya, Lecturer FBC urged for no delay in the implementation of the agreement and said it is a fulfillment of the dream of the government to improve education a similar sentiment shared by PCMP Joseph Kavura Kongomoh who said that the benefit of the agreement are not only meant for FBC students but the entire nation.
Hon. Alhaji IB Kargbo explained that the agreement reflects a bipartisan willingness to return FBC to it past glory.
"Yesterday we had report of students attempting to go on the rampage because of lack of facilities, it is part of President Koroma's agenda to improve infrastructure and human resource capacity building of it people. I hope other institutions of learning could benefit to improve the education capacity of our people," Hon. IB Kargbo articulated.
Hon. Erick Komba Koedoyoma recalled when other people came from different part of Africa to be schooled in FBC but today he said students are putting on jeans and other un-ideal wears to attend classes which he said must be reviewed quickly, similar feelings where expressed by Hon. Ajibola Manley-Spaine who reflected in 1971 when he entered FBC with joy and having the best facilities.
He said: "I worked hard to pass my exams and my parents worked hard to pay my fees, FBC was so good that when I went to UK with my BA I was admitted into their law school. Today it is the contrary, the campus is dilapidated, and spying is the order of the day. Parents want their kids to go to college without wanting to pay their fees."
There where resounding calls expressing lamentation and call for action and the ratification of the agreement.
Hon. Dr Bernadette Lahai Minority Leader noted she came to Freetown to attend FBC and recalled when she had to wash plates and run errands just to interact with FBC students whenever they return to Tongoh. She described her four years in FBC where memorable of inspiring lecturers but all of these things have vanished.
She said: "it is never too late to mend, it is one thing to rehabilitate it is another to preserve after rehabilitation," stressing that there should be systems to immediately fix in situation of damage and students to pay if they want stressing the need for quality material in the maintenance. Hon. Dr Lahai added that a part of energy water is also key for FBC urging that students must known that FBC is a public property noting that if good materials are used it will take a long time to embark on such mass renovation.
"Sierra Leone is FBC, FBC is Sierra Leone we cannot see it degenerate," she urged.
Hon. Leonard Fofanah Acting Majority Leader and Leader of Government Business expressed that he entered FBC in 1966 and recalled how a friend of his was then depending on photography to pay his fees.
"The facilities where excellent but it has now run down, this agreement is beyond ratification but a celebration," adding that they donors where mindful of need for periodic rehabilitation thus it embedded it as part of the agreement. Hon. Fofanah said: "FBC is a light that provided education to West Africans, the fact is despite one attended FBC or not, Sierra Leoneans should be proud of FBC."
It was however, unanimously agreed that the agreement be ratified at the plenary sitting on Tuesday 15th March 2016.
–
Credit: The Trumpet Newspaper