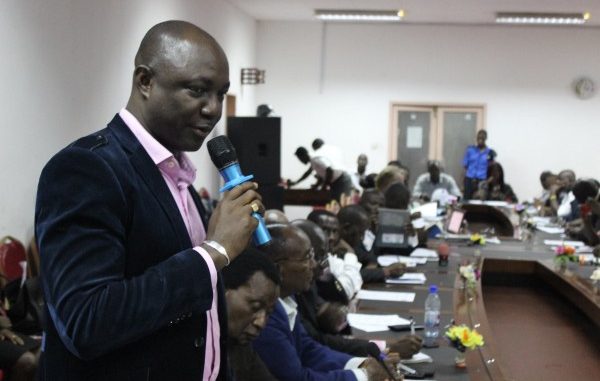 By Mohamed Faray Kargbo
The Media Reform Coordinating Group (MRCG) on Thursday 6th August 2015 submitted a joint media position paper to the Constitutional Review Committee (CRC). The ceremony took place at the CRC's Secretariat, Miatta Conference Hall, Youyi Building, Brookfields in Freetown.
The media position paper was developed from previous position papers developed by the Sierra Leone Association of Journalists (SLAJ) and the Independent Media Commission (IMC). The paper was validated by Media Practitioners and Civil Society Activists from across the country during a Media Law Validation Workshop held in Freetown last July.
"The position paper mainly promotes media independence and freedom and calls for the establishment of the IMC to be enshrined in the Constitution," says Ransford Wright, Chairman of the MRCG.
The media position paper, among other things, notes that Freedom of the press and freedom of information are recognised and guaranteed by this Constitution," but that "Freedom of speech and freedom of information shall not prejudice public order and good morals, the right of every citizen to honour, good reputation and the privacy of personal and family life."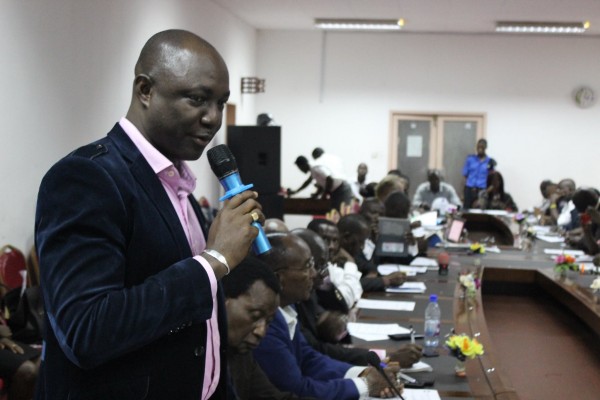 The paper calls for media freedom and independence to be guaranteed by the Constitution, but that does not extend to propaganda for war; incitement to violence; hate speech; or advocacy of hatred that constitutes ethnic incitement, vilification of others or incitement to cause harm; or is based on any ground of discrimination.
The position paper further calls for the establishment and composition of the Independent Media Commission (IMC) in the new Constitution.
According to the document, SLAJ would nominate two experts in the field of print journalism, two experts in the field of electronic journalism and one expert in the field of Information and Communications Technologies (ICTs). The Sierra Leone Institution of Engineers is to nominate one expert in the field of telecommunications, one legal practitioner qualified to hold office as Judge of the High Court of Sierra Leone to be nominated by the Sierra Leone Bar Association; and one expert in Mass Communication with post graduate qualification nominated by a recognised tertiary institution offering communications/journalism studies. One person is to be nominated by the Minister of Information and Communications, while the Council of Churches in Sierra Leone and the Council of Imams in Sierra Leone are to nominate one person each.
The paper recommends that all the "nominees shall be subject to the approval of Parliament," and "Upon approval by parliament, the Commissioners shall elect one among them to be Chairman."
The paper recommends that " The Independent Media Commission shall be court of first instance for all media and media related cases."
The MRCG says the proposals are within the spirit of media reforms and in line with international best practices relating to media freedom, independence and responsibility. The group says, this is why for example, an expert in ICT is recommended to sit on the IMC to help address issues dealing with social media.