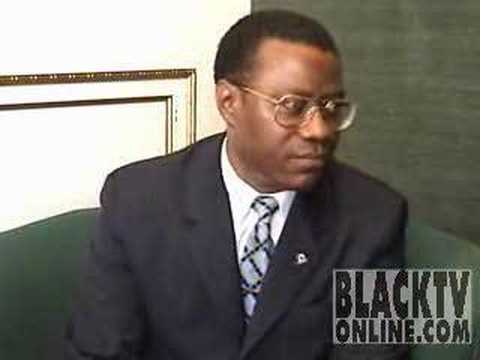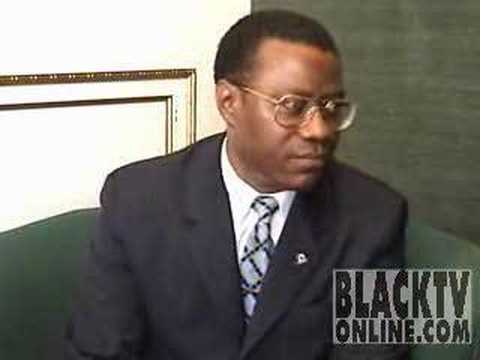 N A T I O N A L   A L L I A N C E   D E M O C R A T I C   P A R T Y   (NADP)
Republic of Sierra Leone
"With God, All Things Are Possible"
Mohamed Yahya Sillah
Leader and National Chairman
November 21, 2005
His Excellency Alhaji Ahmad Tejan Kabbah
President of the Republic of Sierra Leone
State House
Freetown, Sierra Leone
Dear Mr. President:
It is an honour for me again to write you this letter with reference to what I consider a serious national issue.
Mr. President, a few weeks ago, I was constrained to prevail upon you to invoke the leadership qualities of tolerance, forgiveness and forbearance in the case between you and Mr. Paul Kamara, editor of For Di People newspaper. In that letter, I advised that it might not go down well in history for you, as a sitting president, to have taken your own citizen to court.
Once again, Mr. President, I am impelled to draw your attention to yet another  situation which I believe that only you, as our national leader, have the privilege of diffusing before it becomes a national crisis.
Mr. President, the situation I am referring to here is the one involving the official registration of the People's Movement for Democratic Change (PMDC), a political party created by Mr. Charles Francis Margai and those that support his vision for Sierra Leone.
As Leader and National Chairman of a duly registered political party in Sierra Leone, I am deeply disturbed that a Sierra Leonean citizen, in the like of Mr. Charles Margai, is being denied his constitutional right to register a political party at his own timing even though the constitution gives him the right to do so.
Mr. President, as much as I would like to challenge the political party that you are leading at this time in the 2007 elections, I strongly advocate that your legacy of exemplary leadership must be preserved.  You have struggled hard to sustain the peace we won after so many years of war that left us devastated and deprived of our national dignity.
Mr. President, from the bottom of my heart, I want you to be a celebrated leader, because it is more important for a national leader to be celebrated than to be simply tolerated.
As leaders, we must always allow reason to prevail over our emotions. The Sierra Leone Peoples Party (SLPP) that you lead must be an institution that you must guide to the path of true democratic responsibilities. That responsibility must encapsulate reciprocal tolerance among SLPP and other registered or to-be registered political parties in Sierra Leone.
Although Parliament is the guardian of our Constitution, you, as our leader, are the bearer of our National Emblem that espouses Unity, Freedom, and Justice.
It is on this premise, Mr. President, that on behalf of the National Alliance Democratic Party (NADP) and in my own name, I request that you use your good offices to ensure that the People's Movement for Democratic Change (PMDC) be registered as a Political Party in Sierra Leone, as long as they meet the requirements of the National Electoral Commission or the Political Parties Registration Commission. That means, paving the way for the Political Parties Registration Commission to be instituted immediately to register the PMDC and any other aspiring political party or parties.
Mr. President, please remember these words by Calvin Coolidge: "Our government is a government by political parties under the guiding influence of public opinion. There does not seem to be any other method by which a republic can function."
I can understand the challenges you face right now, Mr. President. Believe me, Sir, this is the time you have to be a statesman rather than just a politician. As J. F. Clarke said, "A politician thinks of the next election; a statesman thinks of the next generation. A politician looks for the success of his party; a statesman looks for the success of his country. A statesman wishes to steer, while the politician is satisfied to drift."
It is my earnest wish, Mr. President, that a spirit of goodwill will command the dictates of your leadership and help you act in accordance with the will of the people.
May God continue to bless you with wisdom and bless the works of your hands.
Sincerely,
Mohamed Yahya Sillah
Leader and National Chairman
National Alliance Democratic Party
(NADP)
cc:  Mr. Charles Francis Margai, Leader, PMDC
cc:  National Electoral Commission, Freetown, Sierra Leone
cc:  President, Sierra Leone Association of Journalists
cc:  The Leader and Chairman, All People's Congress (APC)