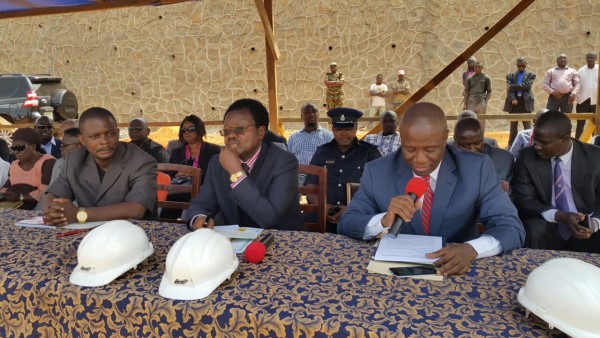 "NATCOM IS GROWING…" DECLARES VP FOH
The Hon. Vice President, Ambassador Dr. Victor Bockarie Foh stated on Thursday 24th March 2016 that the National Telecommunications Commission was created in August 2006 by an Act of Parliament with the responsibility to regulate Telecommunications service providers; to provide a level playing field for all investors in the telecommunications sector.
The Hon. Vice President made this statement on behalf of His Excellency, Dr. Ernest Bai Koroma at the turning of the Sod at the site of the new NATCOM Headquarters at Southridge, Hill Station. NATCOM he declared, was created to to ensure affordable and quality access to all in the sector. Ladies and gentlemen, NATCOM is growing, asserts the Vice President. He declares that, from a staff of 40 in 2009, the Commission now has over 90 staff all working towards the singular goal of accessibility to, and affordability of quality Telecommunications services.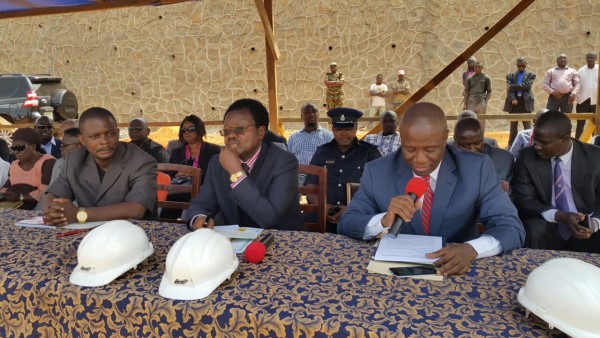 The Hon. VP went further to state, that despite the many challenges faced by the Commission today, it has not relented in its strides to achieve it goal. It is a goal which must surely be reached, he emphasised. He stressed that the Commission has decided to put up a new headquarter building which would reflect the President's Agenda for Prosperity which set NATCOM on a pedestal equal to that of other regulators in the sub-region. He stated that when completed, this building would send out the appropriate signal that NATCOM, propelled by His Excellency the President, Dr. Ernest Bai Koroma and his Government, is indeed a modern national agency that does not barely regulates, but also transforms the telecommunications landscape of Sierra Leone.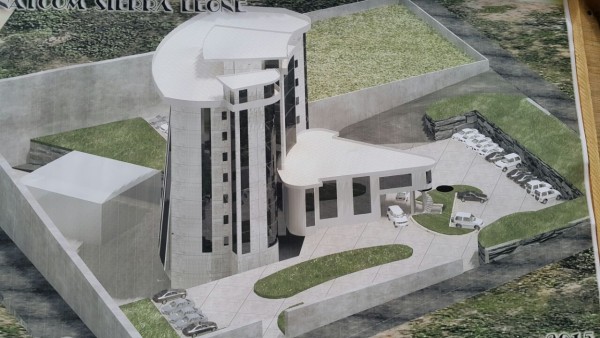 In his welcome statement, the Chairman of NATCOM, Mr. Momoh Kemoh Konte declares that it has been the dream of the National Telecommunications Commission to house itself in an edifice befitting the status of the regulator of our Telecommunications Industry. He informed that today, will go down in the history of our industry as the day when NATCOM finally transformed its dream into reality.
In his overview of the project concept, the Project Consultant, Mr Thomas Koroma stated that the project was initiated about a year ago, when his company TS & Co. was tasked with the responsibility to put together a building plan that will reflect the image of NATCOM.
In another engagement, the Hon. Vice President was at the Egyptian Embassy to sign the Book of Condolence for the former Egyptian Ambassador, the late H E. Adel Moneim Mohamed Moussa who died on the 18th March 2016. The Hon. VP was received at the Embassy by the Deputy Ambassador, Abdallah Mohamed. The remains had already been flown to Egypt for burial.
©Communication Unit
Office of the Vice President