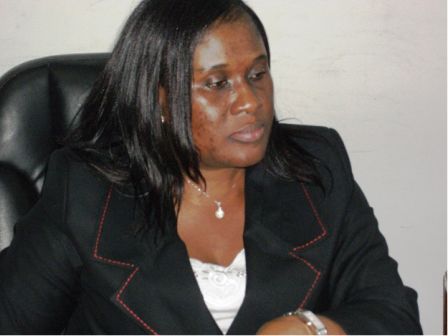 THE SPEECH DELIVERED BY THE SLRTA EXECUTIVE DIRECTOR, Dr. SARAH BENDU AT THE LAUNCHING OF THE NATIONAL ROAD SAFETY POLICY/STRATEGY AND TRUST FUND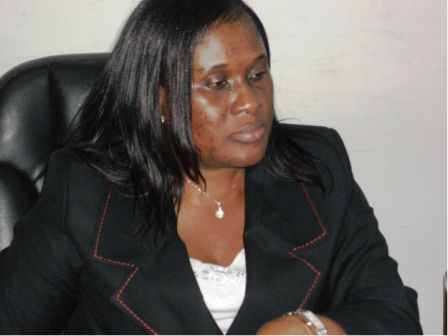 DR. SARAH BENDU
Mr. Chairman, His Excellency the President of the Republic of Sierra Leone, His Excellency the Vice President, Country Representative WHO, Country Manager ADB, Managing Director Total Oil Company, Managing Director Sierra Leone Brewery, Board Chairman SLRTA, Representative of the Ministry of Finance and Economic Development, Ministry of Health and Sanitation, Hon. Minister of Transport and Aviation, Members of the Diplomatic Core, distinguished ladies and gentlemen, good afternoon.
I am delighted and honoured to have you all here to grace this important event, the launch of the National Road Safety Policy and Strategy in the history of Sierra Leone.
Road Safety is a global concern not only for public health and injury prevention, but also to improve efficiencies in traffic management as a means of combating the effects of climate change.
Globally, 1.3 million people die each year in traffic related accidents and another 20-50  million people are injured mainly in developing countries around the world and this trend continue to rise.
Fatality figures in 2012 showed that 238 persons died through road traffic crash and those seriously injured that will result to permanent disability was 1032. These crashes and deaths regrettably translate into far larger consequences of loss of productivity, damage to property; increase in medical cost and in some cases life-long disability leading to an increase in the dependency burden and ultimately poverty
These are some conditions of those survivors of road traffic crashes. This is not what we want for this nation. We want a nation whose citizen's faculties are intact who are capable of driving the affairs of the state.
In 2010 a global survey was done by the World Health Organization who found that Africa has the most unsafe roads in the world, with a regional death rate of 32 per 100 000 population, compared to a global rate of 18 deaths per 100 000 population.
In that survey Sierra Leone had a rate of 22.6 deaths per 100 000 population, significantly higher than rates for neighboring Liberia (19), Guinea (19.2) and Cote d'Ivoire (20.9). This is despite Sierra Leone being one of the least motorized countries in the world, with an estimated 8 registered vehicles for every 1000 persons.
Like the majority of low-income countries in Africa and elsewhere, the road fatality figures reported by Sierra Leone were subjected to modeling as they were considered to reflect considerable under-reporting.
Also, Sierra Leone's definition of a road fatality (death at the scene of the crash) was not consistent with the international definition, given as death occurring within 30 days of being involved in a road crash.
Having adjusted the reported figures by these two factors – under-reporting            and a fatality definition of 30 days following a crash, it was estimated that as many as 1323 lives could have been lost on Sierra Leone roads.
¨ The road safety situation in Sierra Leone requires and needs substantial             improvement.
¨ Despite the poorly developed surveillance system, the figures available show that there are high rates of road traffic crashes with resultant injuries and fatalities.
¨ The Government of Sierra Leone is conscious of the fact that the number of fatalities is far too high for its low vehicle levels.
¨ In addition road traffic injuries are among the leading causes of death and disability among the young active members of the population.
THE NATIONAL ROAD SAFETY POLICY (NRSP)
The policy identifies five (5) thematic areas, similar to the pillars for the Decade of Action for Road safety, as guidelines for effective planning and management of road safety interventions in the country. It also takes cognizance of three (3) major domains, namely Pre-Crash, Crash and Post-Crash interventions.
POLICY STATEMENT
The Government commits itself to reducing death and disability due to road traffic crashes in Sierra Leone.
THE VISION
A Sierra Leone whose roads are among the safest in Africa, where national crash fatality levels are low, and where road user behavior and attitude towards road safety are enhanced and promoted by efficient road safety interventions.
POLICY OBJECTIVES (PRIMARY)
¨ To reduce the burden of premature death and disability due to road traffic injuries in Sierra Leone
¨ To reduce the number of road traffic fatalities by 50%, using 2012 as baseline, by 2022.
¨ Our objective for the Road Safety strategy is reduce the anomalies on the road and to enhance road safety nationally
GOAL 1: ROAD SAFETY MANAGEMENT
SPECIFIC OBJECTIVE
This encourages the creation of Multi-Sectoral partnership under the leadership of the SLRTA to implement the NRSS1.
GOAL 2: SAFER ROADS AND MOBILITY
Enhancing safer roads and the safety of all road users, especially vulnerable road users like pedestrians, cyclists, children and the physically challenged on national and local road networks
GOAL 3: SAFER VEHICLES
Ensure sustainable enforcement of vehicle standards and encourage use of improved technology.
GOAL 4: IMPROVED ROAD USER   BEHAVIOUR
Develop and implement coordinated and comprehensive programmes and activities to improve road user behaviour and attitude of roadsafety officers.
GOAL 5: POST-CRASH CARE
Improve responsiveness to post-crash emergencies and also enhance the capacity of the National Health Care delivery system to provide appropriate emergency treatment and long term rehabilitation for crash victims.
BUDGETARY REQUIREMENT FOR PLANNED INTERVENTIONS
¨ Countries that have achieved significant gains in road safety have invested consistently from guaranteed sources of funding.
¨ In line with global best practices, thequantum of investment has often been between 15% and 25% of their estimated annual cost of Road           Traffic Crashes (RTC).
¨ The effective implementation of the bold and        comprehensive interventions that are indicated in NRSS1 will hinge on the availability of guaranteed funding for road safety in the country.
¨It will cost the country an average of USD$15,552,429million annually to effectively implement the planned intervention in the National Road Safety Strategy I
Conclusion
Road safety is a multidisciplinary issue that requires multisectoral partnership commitment and intervention. It is a shared and collective responsibility. Desirable outcomes are achieved through sustained political commitment at the highest level, appropriate regulatory framework, effective institutional structures and systems, increased and sustainable funding and desirable change in road user behaviour.
The SLRTA is therefore encouraging all stakeholders to give their commitments to road  safety and act appropriately to achieve the desired outcome of the strategy.  It is envisage that the strategy when effectively implemented, monitored and evaluated will lead to halting the unacceptable levels of road traffic crashes and fatalities and ultimately result in a 50% reduction in the road traffic crashes and fatalities in the country over the next ten years.
WHAT CAN YOU DO AS A PARLIAMENTARIAN TO SUPPORT ROAD SAFETY?
¨ Support the enactment and enforcement of comprehensive road safety laws, policies and standards.
¨ Ensure the judiciary supports the laws and administers the appropriate and fair penalties.
¨ Ensure adequate funding and continuous supports for road safety activities.
¨ Help in strengthening road safety legislation and policies through participation on panels and in an advisory capacity on matters relating to road safety
¨ Become a policy champion for road safety and work with your constituency to promote roadsafety issues within parliament.
¨ Collaborate with SLRTA and other stakeholder's tospeak about the importance of road Safety in the media.
¨ Establish new road safety committees and strengthen existing committees in your constituencies.
ROAD SAFETY BEGINS WITH YOU!
Building Road Safety Culture
THANK YOU