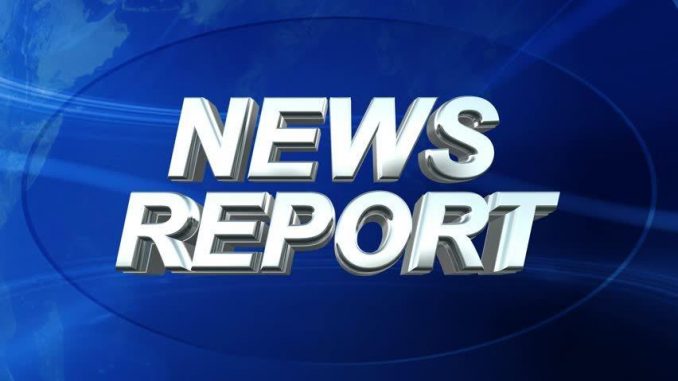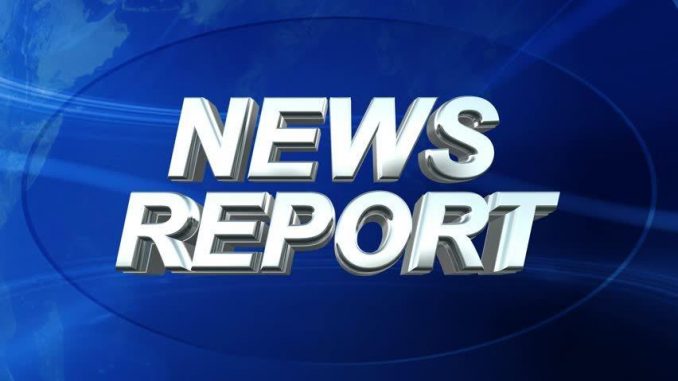 COCORIOKO NEWS : 
Hundreds of Pupils of the Ahmadiyya Muslim Secondary School and the Government Municipal School clashed in violence at Ferry Junction, east of the country's capital on Tuesday February 5, 2018 
Reports say the violence broke out after peace talks failed between authorities of the two schools.
Police officers fired tear gas canisters to disperse the riotous pupils who took to the streets.
Some of the pupils and authorities of both schools have been arrested.
Unconfirmed report says the pupils clashed over allegation of gang rivalry between supporters of the notorious red and black flag movements.
Attached is an amateur video sent to AYV by someone who was at the scene.
________________________________________________________________________________-
THE NUSS MESSAGE
Following the ugly incident of discord and rancor spontaneously sparked up between *Ahmadiyya Muslim Secondary School and Municipal Secondary School* both located at Kissy Dock Yard, Ferry Junction in the East End part of Freetown, on *Tuesday 5th February 2019* which literally saw the said community transform into a battlefield and a scene of riotous spectacle that in the process warranted Police intervention and subsequently arrested an alarming number of *over ninety (90) pupils* who are currently behind police custody.
Therefore, the National Union of Sierra Leone Students (hereinafter referred to as NUSS) charged with maximizing the welfare of all students and pupis has effectively engaged itself since such an obnoxiously unfortunate incident occurred in order to see to it that these victims (pupils) arrested and detained being released without charging them to court considering the fact that they have been missing out from school all these days when behind bars.
Whiles we wish to strongly condemn the unruly act of these pupils from both schools in question which was totally out of place, however, *NUSS is also particularly concerned about the heavy handedness of the intervention of the Police* in a bid of coiling down the said abhorrent situation bearing in mind that the victims drawing daggers at each other are 'pupils' which presupposes they are children and therefore the Police should have reacted or responded proportionate to the age and level befitting pupils.
To our profound dismay, when NUSS visited the two schools especially at the Ahmadiyya Muslim Secondary School on Wednesday 7th February 2019, tons of empty tear gas cannisters were shown to us by some senior teachers of these schools as sufficient evidence and apparent confirmation of the excessive force used by the Police from the Ross Road Division albeit the pupils themselves again used some unspeakable instruments to confront the Police as presented to us also by some senior police officers when we visited the Ross Raod Police Division which was as well completely wrong of them to have behaved.
In light of the foregoing, we visited the Ministry of Basic and Secondary Education on Thursday 7th February 2019 and insistently but constructively engaged the *Head of Inspectorate in the said Ministry, Mr. Nice,* in order to ensure that these pupils are granted bail so as to allow them return to school on next week Monday. As reasonable and thoughtful our humble plea was, he assured us that modalities were already being worked out by the *Ministry of Basic and Secondary Education and the Ministry of Internal Affairs* to release them on *Friday 8th February 2019* with a specific recommendation by NUSS that an alternative punishment should be meted out on them so as to serve as a deterrent to sternly discourage any reoccurrence of the sort rather than arraigning them in court. After thorough investigation by NUSS as to the root cause of the long rivalry between these two schools, we wish not to delve into that much because it is nothing to write home about insofar as the crux of the issue is concerned.
At this juncture, NUSS wishes to take this moment to send a firm but clear cautionary note of admonition to all pupils across the nation that they must eschew and desist from all forms of violent acts for they should know they are being sent to the various schools to learn particularly at such a time when they are enjoying the *'Free Quality Education'* and not to draw daggers at each other. Any one caught again, will face the fullest force of the Law. Meanwhile, NUSS will ensure to closely monitor the situation to its logical conclusion.
Signed:
*Abdul Karim Sankoh,*
PRO NUSS.
+23279454320
Approved:
*Thomas Gbabai,*
President NUSS.
+23278412712