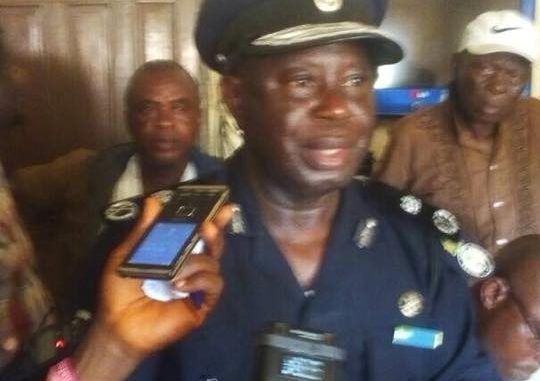 Usually reliable sources from Kenema district have indicated that some NEC workers and SLPP officials are involved in ballot paper theft.
According to sources, the NEC irregularities were made public by ASP Harry Tucker, the Officer Commanding at Mano Junction Police Station yesterday, March 6 at 11pm intercepted a huge consignment of presidential ballot papers between Mano Junction and Largo in the Kenema district. According to the principal accused and suspect, he admitted to the fact that "some people within the vicinity took the ballot papers to him".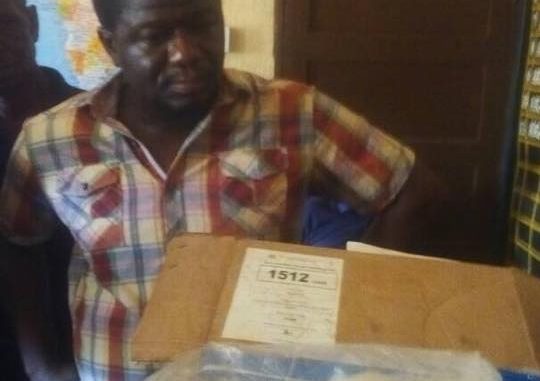 The materials intercepted are ten (10) Presidential ballot papers with serial numbers PR 0380751 to PR 0379800. Each booklet containing fifty (50) leaves, Six (6) Parliamentary ballot papers with serial numbers PARL. 0009851 to 0009850. Each booklet contains fifty (50) leaves.
Another consignment included thirteen (13) CHAIR/MAYOR ballot papers with serial numbers CM 0174951 to CM 0176350. Each booklet contains fifty (50) leaves
Six (6) booklets of councillor ballot papers with serial numbers C 0004051 to C 0004300 with each booklet containing fifty (50) ballot papers were also discovered.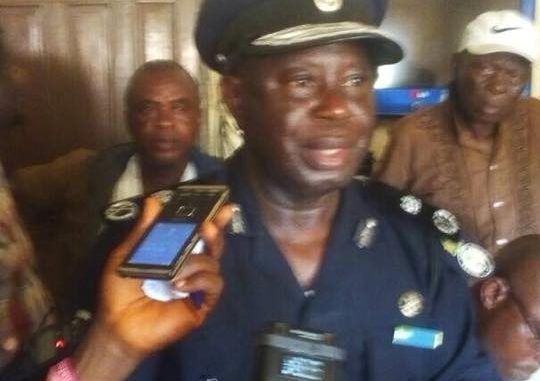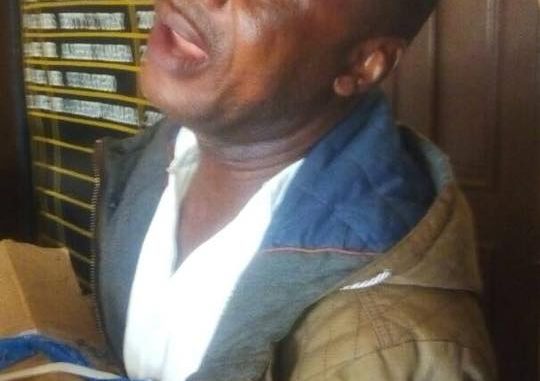 Another startling interception included Tactile ballot guide for blind people. One leaf. (7) RRF3 reconciliation and result form 3 for Local Council elections chairman and Mayor. Four (4) booklets. RRF4A reconciliation and result form for Local Council elections Councillor (Single member ward) Total four (4) booklets also in police net.
Also, one (1)Reconciliation and result form (RSF) for Presidential elections, four (4) booklets with 2 reconciliation and result form for Parliamentary elections were also discovered. In total, four (4) booklets. RSF Record of SEALS form and one (1) Leaf were among the looted material items.
In another development of stolen voting materials, one Foday Mambu, a Youth Leader in Largo town, Kenema district was also seen and arrested this morning at Largo town today with various voting materials he said were given to him by the Town Chief, Chief Amara Solo Musa. He was caught with one (1) booklet of Chairman/ Mayor ballot papers with serial numbers CM 0175951 to CM 0176000. Each booklet contains fifty (50) Leaves, Sixteen (16) booklets of Reconciliation and Result forms, one (1) of record of SEALS forms and one (1) Tactile ballot guide.
The Chief Electoral Officer N'fa Allie Conteh could not be reached for his immediate comments. Investigations into what many believe is an attempt of vote rigging in connivance between the SLPP and NEC continue.
This elections-related theft of ballot papers comes at a time when the country is gingering itself up for free, fair and transparent elections tomorrow March 7.
ANOTHER REPORT :
Mahmud Ishmael : *Breaking News*
*ELECTION BALLOT PAPERS DISCOVERED IN KENEMA DISTRICT*
The Assistant Inspector General of police, Alfred Karrow Kamara has reportedly confirmed the discovery of ballot papers in unusual location at Manu Junction and Largoh in the Kenema district.
My source say that the Musa Kagbai, NEC Returning Officer in Kenema and his deputy Francis Balayma, are helping the police with the investigation into how the ballot papers found their way out of the confines of NEC. This is owing to the fact that Kagbai and his deputy are reportedly the only NEC officials with access to such elections materials in that district.
The APC Regional Organising Secretary, Mr Momoh Vandi, confirmed to me that from amongst the materials seized at Manu Junction were over 500 presidential ballot papers.
The ballot box found in Largoh was reportedly turned over to the police by the orders of the local chief through his youth leader, Foray Mambu
As I write, the APC Eastern Region Organising Secretary has just been tipped of about a meeting reportedly being held between some NEC officials and SLPP Operatives at Blama.
Members of the public would recall that the people of Kenema had identified Month Vandi as their political leader and have since been working hand in hand with him in series of community development projects in their district. And under his political leadership, Momoh Vandi has been able to bring along thousands of his compatriots to the APC as evidenced in the open solidarity and public pledges of support to the APC by a considerable number of Kenema district residents. This development has serioudly threatened the SLPP hegemony of that eastern district.
It is therefore not surprising that the SLPP could be trying every trickery to save face in the March polls. What is surprising though is the apparent connivance of some NEC officials in such a desperate attempt to steal the will of the people.
I will keep you posted on this fast developing story.
© Sheriff Mahmud Ismail
[06/03 20:04] Mahmud Ish: Culled
👇
This is why they were brave to state that they will will with 62% of the ballot cast.
Therefore all polling agents must ensure the thoroughly take stock of the ballot papers b4 the voting starts.
1. Check the number of books.
2. Ensure that each ballot book is complete.
3. Ensure that the ballot books present at the voting centre are the original and proper booklets with the correct premarked serial number. It is possible they will use the original ballot books for rigging and present fake copies for inspection at the polling stations.
4. It should be certified by all polling agents and observers.
5. B4 counting starts, keen attention should be paid to the reconciliation of ballot papers. Ballot cast, ballots unused and ballot scraped must agree with the information collected b4 the start of voting.
6. They must only sign when they are fully satisfied.
7. I advise that polling agents must take along with them smart phones to record and video any thing within the polling station that they are not satisfied with.
8. They should be brave to challenge any unusual occurrences within the polling station and possibly halt the process until their concerns are appropriately addressed.
9. They agents must be thick skinned enough to accommodate provocation and must PAY ATTENTION right through the voting and counting.